Tomatoes Wilting + Slow Growth
Hi Guys,
So i started these tomatoes like 6 weeks ago. As you can see the potato leaf varieties are growing a lot slower than the regular, but a stranger phenomenon I'm trying to figure out is why the leaves always seem to be drooping on all of them?
I let them dry out completely and they do it. So I tried keeping them a little moist for a week and at firs they perked up but then back to droopy.
2 questions: Are they stunted at all and will they come out of it and secondly is there some special method for knowing how moist to keep them?
I transplanted them several weeks ago into 4" pots with organic potting soil + 20% vermiculite and 15% perlite, just for reference.
Here's a picture: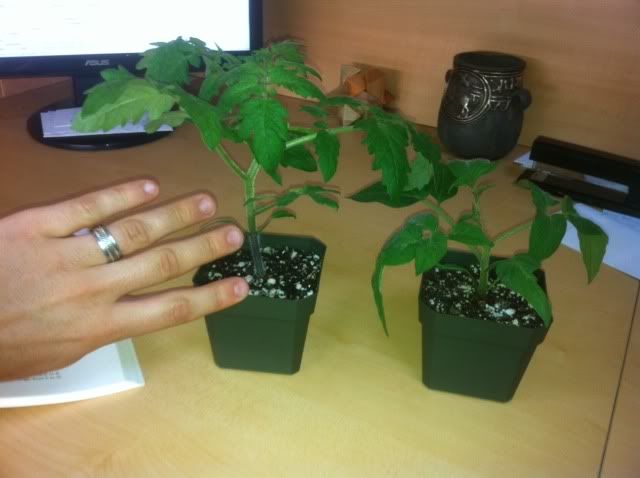 Thanks in advance