From Walkway to Side Yard Gate - What to do?
newhomeowner2011a
July 10, 2012
What would you do with this space?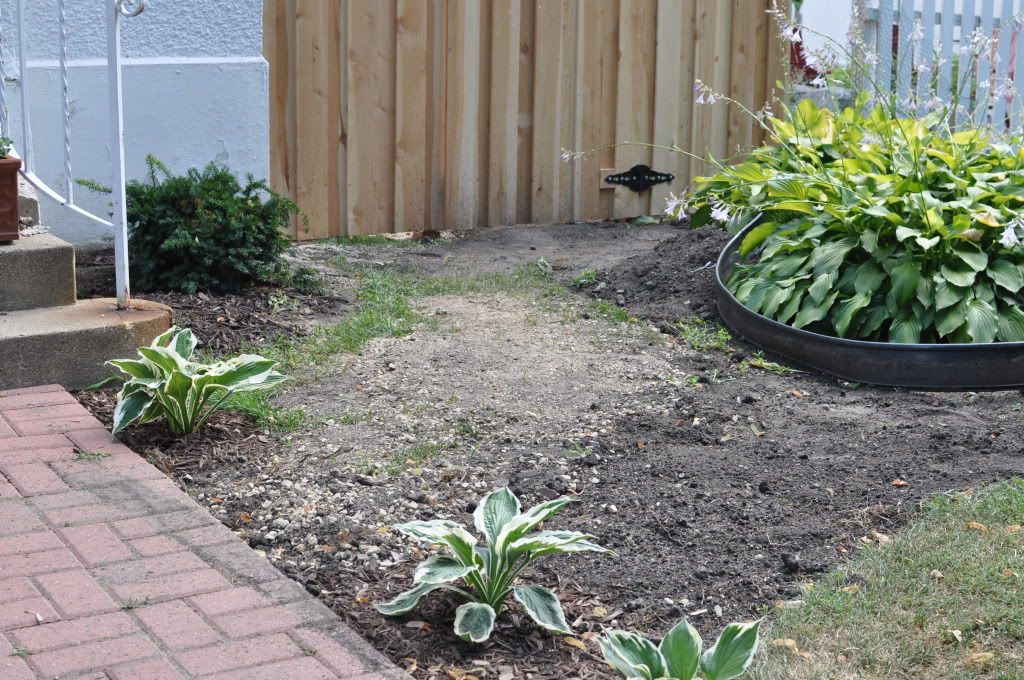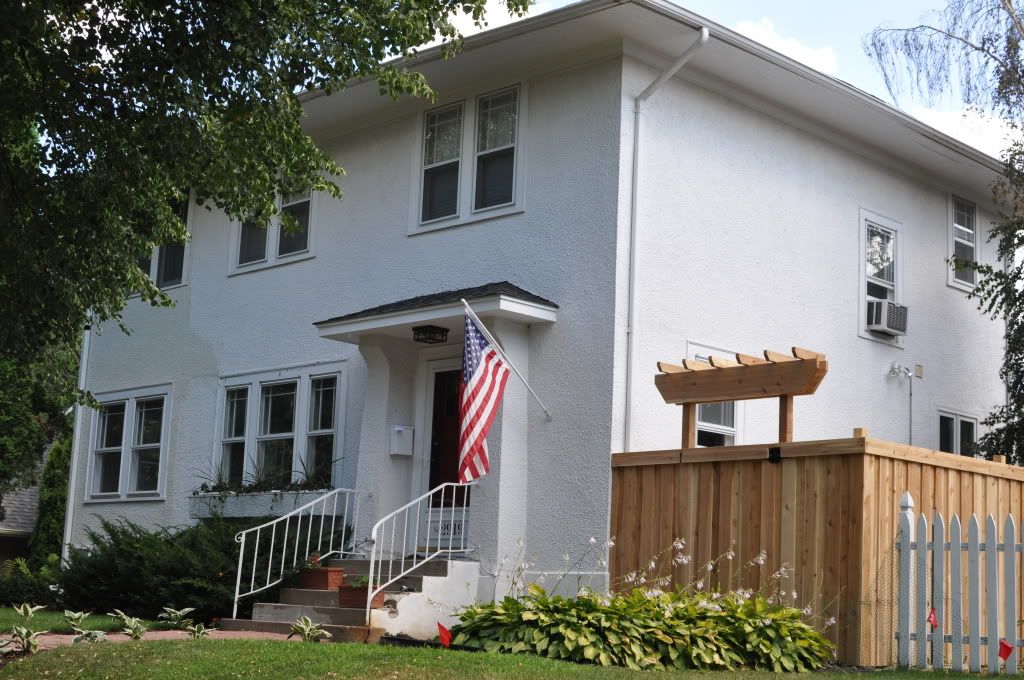 (already have green hostas, variegated hostas, incredibal hydrangeas and yews in front yard - annuals incl red geranium ivy)
(view of house from front so you can see if balance is needed - arborvitae on left side surrounded by incredibal hydrangeas and some variegated hostas) - house will eventually be painted all white! :-)
Just had fence put in and trellis over gate (which still needs a handle/latch). I had fallen in love with the "t trellis" idea and family did the fence created this. I like it but do not love it as much as I did the pictures I showed them (doesn't have posts showing for something to grow up from the front view/angle). Don't have heart to tell them but I'm not loving it... :(
Anyway, torn on whether to cut down or leave and hope I can get ramblin red rose (climbing) to grow up front to make it look like we have posts on this side.
Also could put red rose bush where hostas currently are (can move these to side yard where we need something).
I need to do new pathway from front walk thru gate - was thinking flagstone - previous owner had grass.
And clearly the yew needs to be moved away from house to allow for more growth in the future.
Please advise on plants to put on right side of yard (yew to stay and hopefully eventually be even across entire front of house). I also welcome suggestions for walkway material (grass, decomposed granite w/ flagstone steps or mulch with flagstone steps, etc.)
Thanks!