A makeover and privacy
sleepy33
(5b KS)
July 5, 2010
Hello all! I'm a newbie to this forum, but have spent a fair bit of time over on the Growing from Seed forum. I'm hoping you all can offer some advice. We are moving next month to a new house; the owner has recently gutted and remodeled it, and then decided she wanted to go live abroad for awhile. So, lucky us, a beautiful rental house. She hasn't done anything with the yard, nor has any desire to do so/preference about what's done, and has given me carte blanche to do what I want. I have a fairly good plan for the backyard, but the front and side yards I'm still up in the air about. Here are the two photos I have for now; I will try to run by and get some more soon.
Front Yard: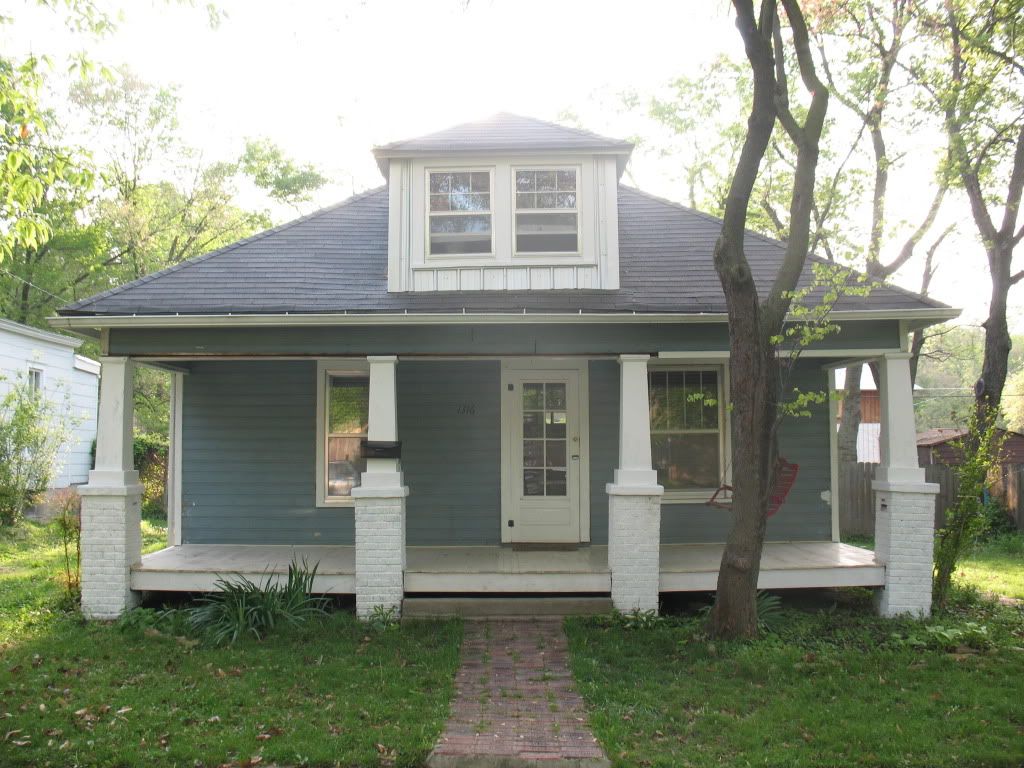 Side yard: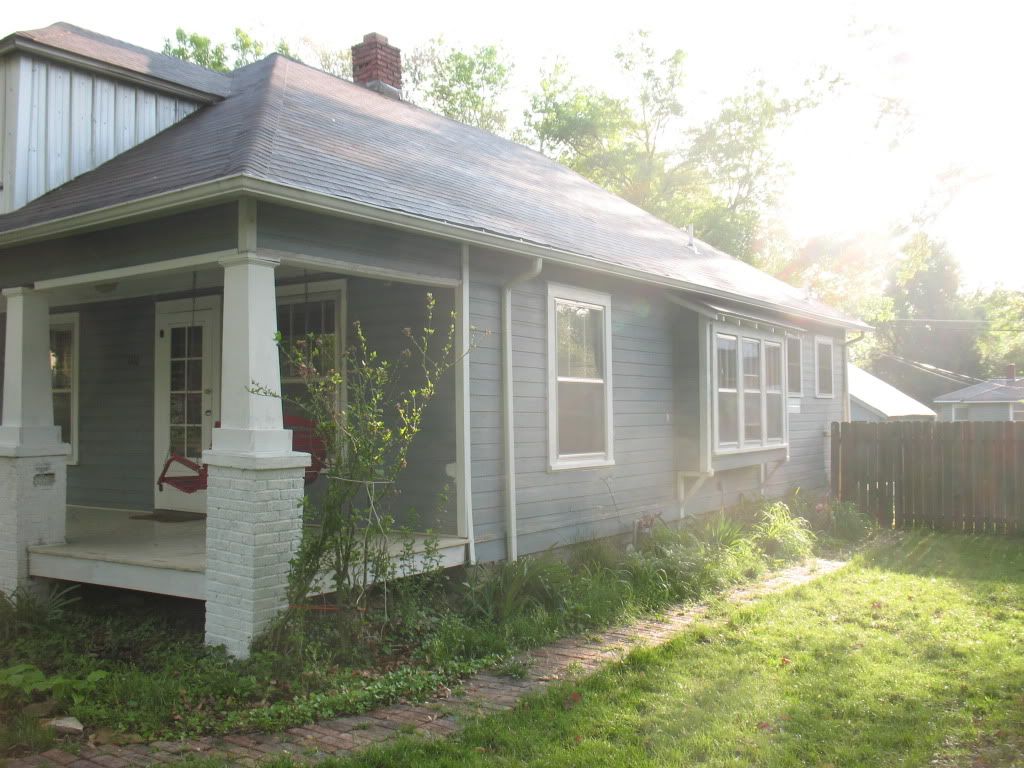 So it's an older home, but she's remodeled it with some cool, modern touches. For example, she's put shiny, unfinished galvanized siding on the dormer windows. Inside, she has cork floors and stainless steel countertops. I want to try to pull off some interesting, outside-the-box landscaping to coordinate. In the backyard, I'm planning some raised beds made from galvanized siding, and an old stock tank with the bottom cut out.
For the front yard (first photo), I've been toying with the idea of ditching the lawn entirely, and filling the area with ferns, hostas, native grasses and the like. It's pretty heavily shaded by two mature trees in the median between the curb and sidewalk. Faces south, but really the yard proper doesn't ever get any direct light, just filtered through the trees. I have toyed with the idea of doing 4ft horizontal fence panels along the front of the yard with built-in planter boxes, staggered in a checkerboard fashion. Inspired by this: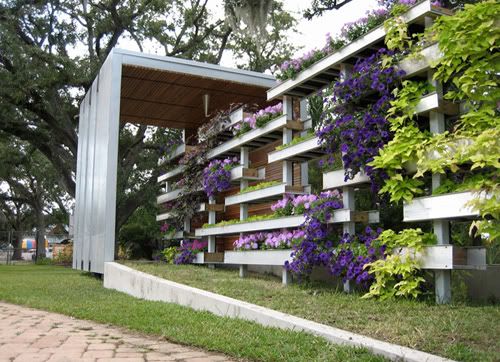 My main thoughts on the front yard are that the lawn struggles there in the shade, and also I'd like to block some of the street noise. But I've never ripped out an entire yard before, and I'm a bit...overwhelmed with the idea.
For the side yard (second photo), imperative #1 is to provide some privacy/screening of the neighbor's house, which you can't see, but is very...eclectic. Every side of the house is painted a different color. The side facing us is electric blue; one side is shocking purple, another side is chocolate brown. Don't ask me, but it's a college town filled with a lot of hippies and artists, so nothing surprises me anymore. :) It's a somewhat shaded area, but not overly so. What you can see from the photo is all of our side yard; it flows directly into the neighbors yard at present, so just a wide swath of ground with nothing but the property line to separate it. Ideas I've been kicking around include bamboo, ostrich fern, even roses. I'd prefer something other than arborvitae. Also, any suggestions on ways to avoid the look of a single row of plants down the line, but still providing screening/privacy?
So I guess what I'm looking for are opinions on my ideas, as well as any other suggestions as far as type of plants and layout. Oh, and I should add, just in case it matters from a design standpoint, she tore out and replaced the front porch, but she does plan to put a railing back up (though I almost like it as it is, quite open and clean looking to me). Thanks!!