What is wrong with my plants?? Have pics
I'm a newbie container gardener who has made a big hobby of it. Everything was thriving, until we moved. About a week later my plants started getting black spot, probably from the trees in our neighbor's yard which I've noticed are covered with it. I started spraying with Daconil to prevent further spread of the black spot and everything took a turn for the better. We've been having a good amount of rain, don't know if that is what is doing but it seems like overnight the leaves on a good number of my plants are turning brown from the inside out.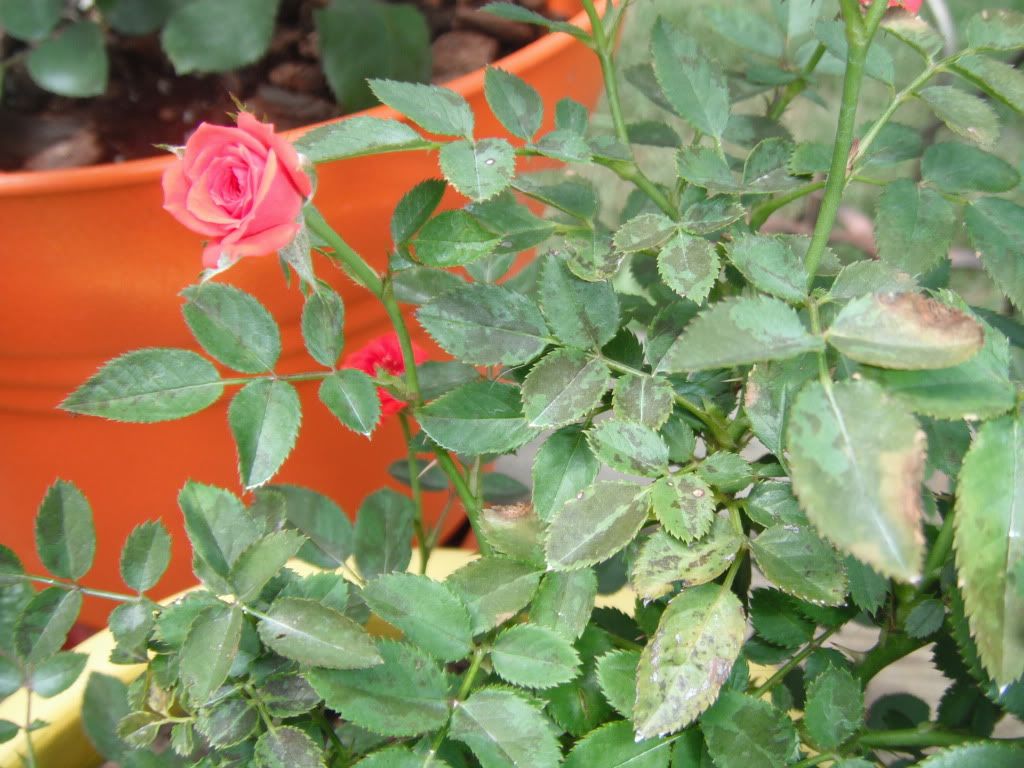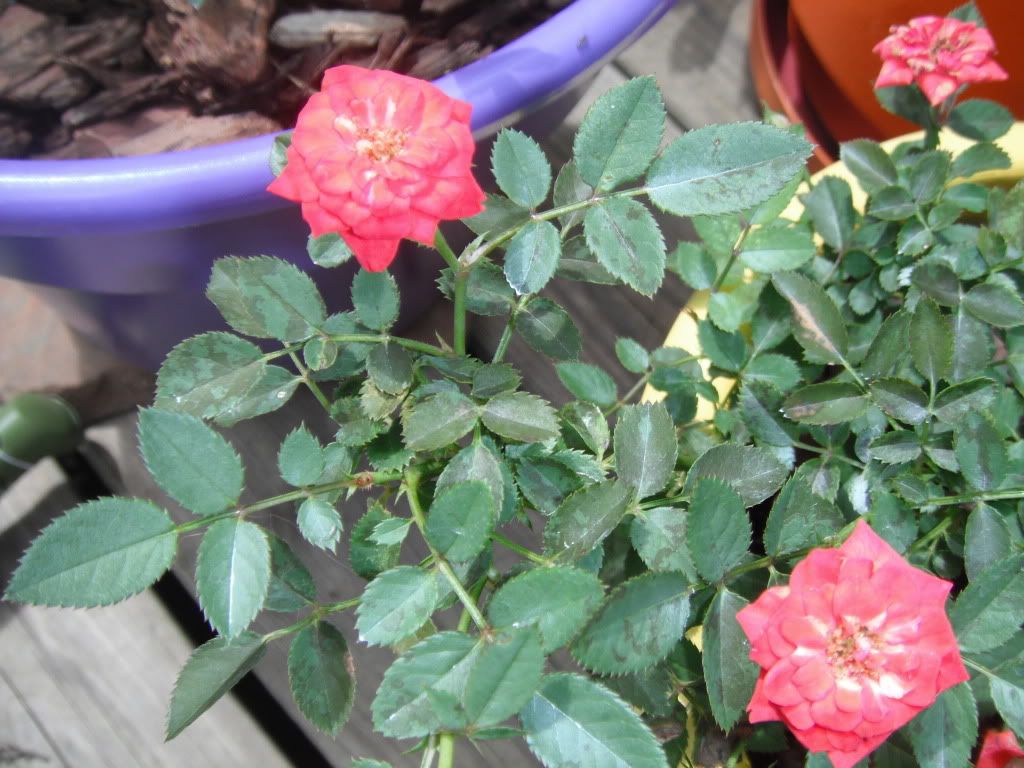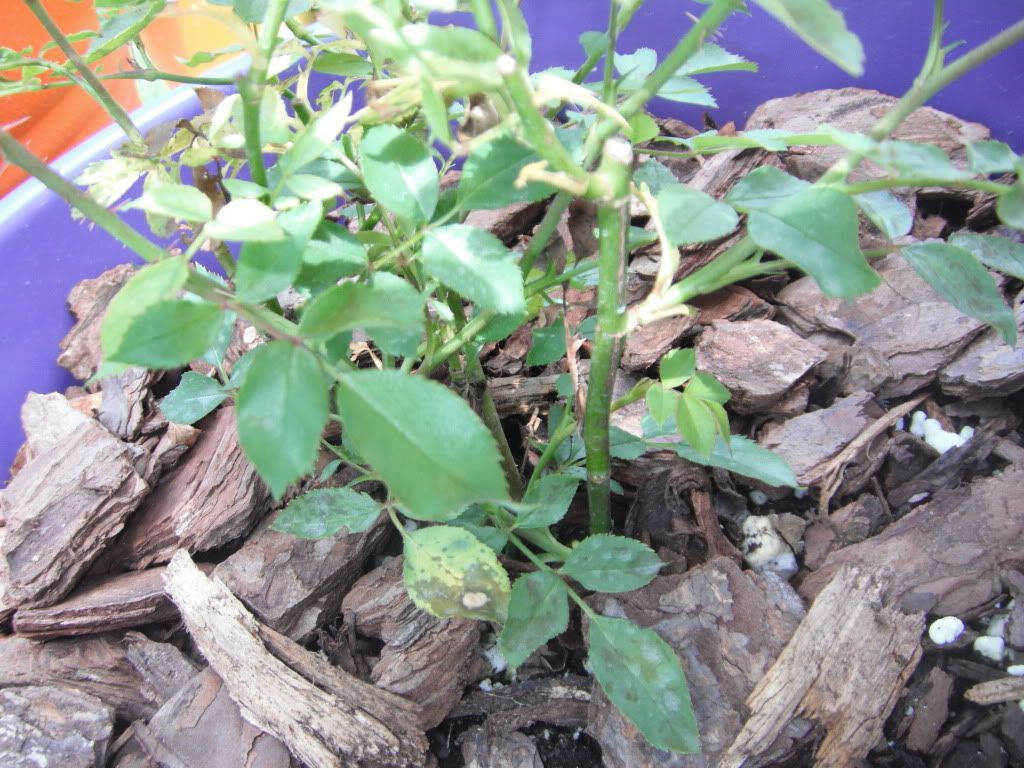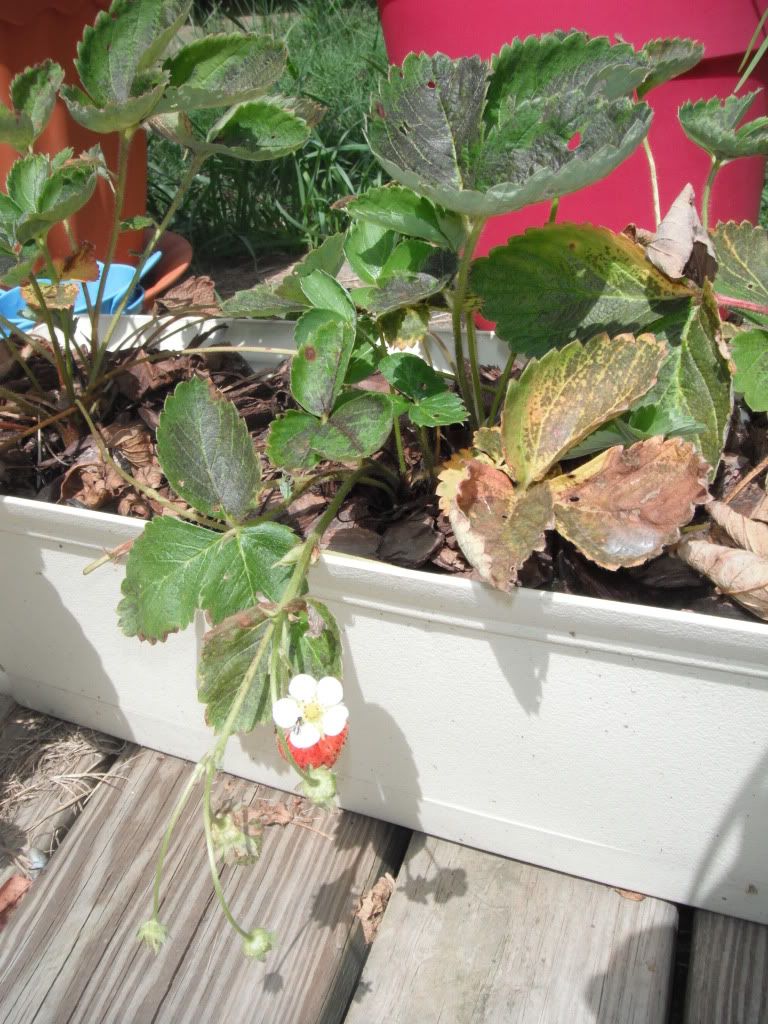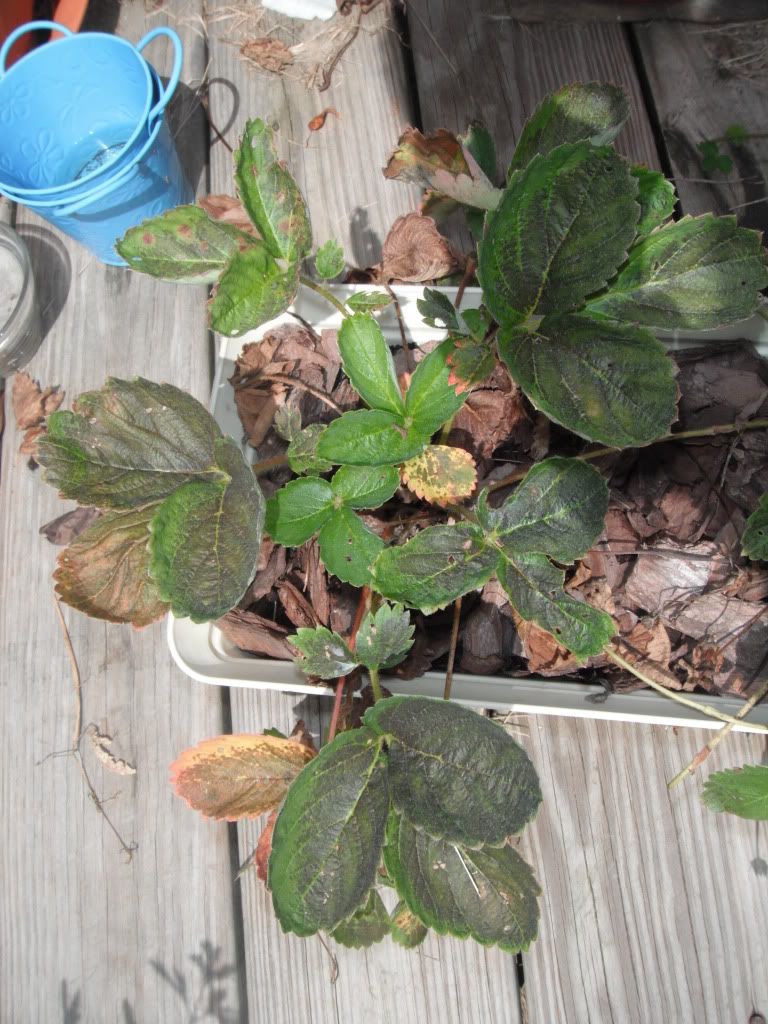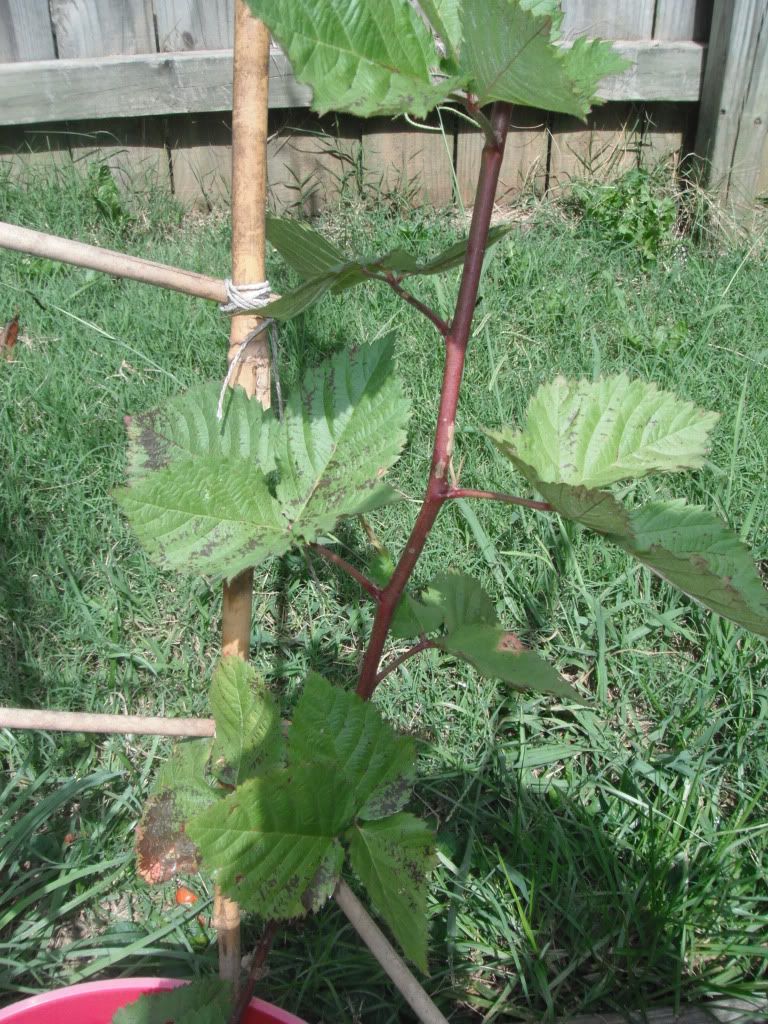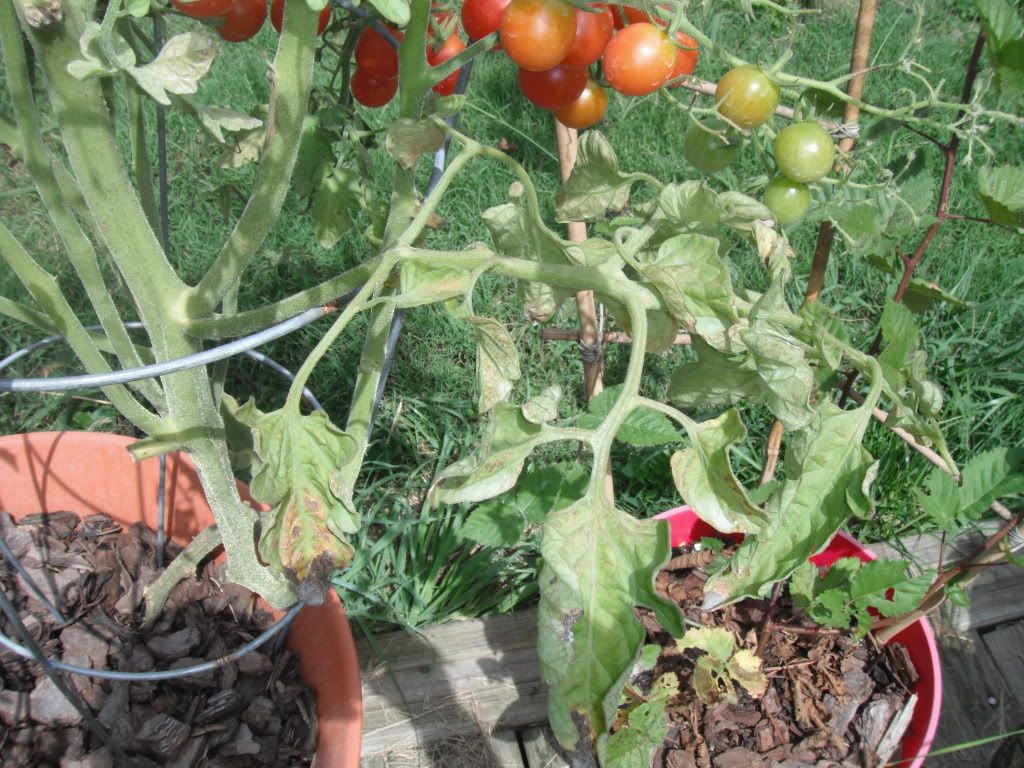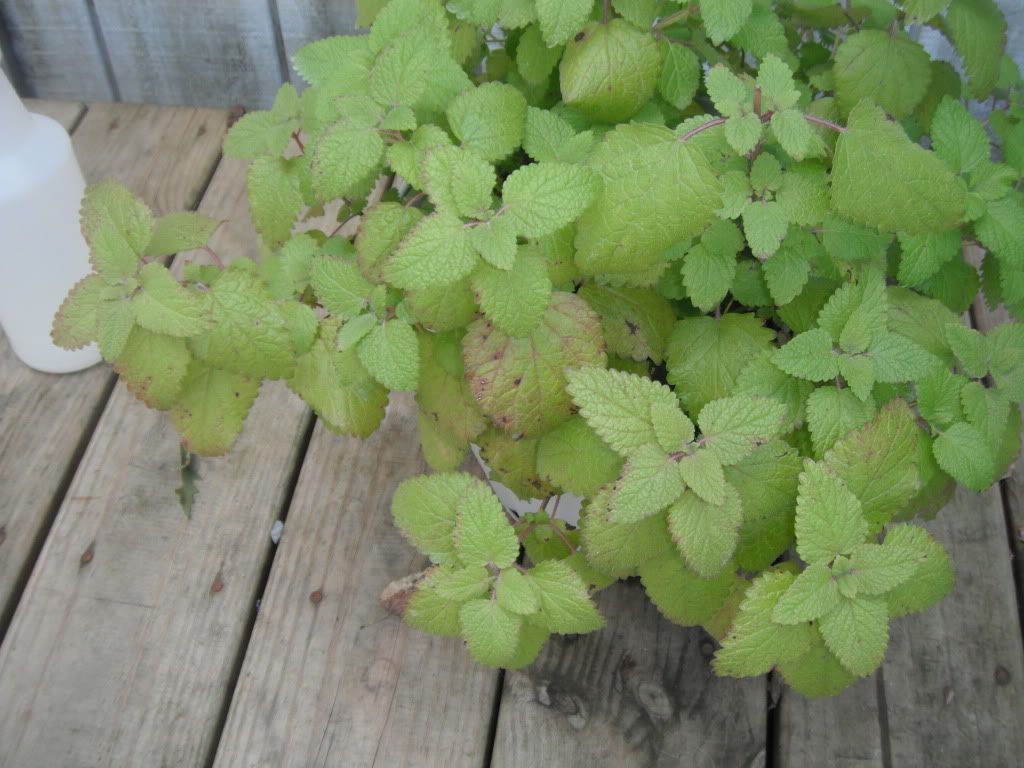 As you can see it has affected my roses (which are still blooming like crazy), tomatoes(which are still ripening just fine), blackberries and strawberries... even my resilient lemon balm is looking kind of sickly! The tomatoes had many blackened leaves that resembled the strawberry plants but I picked them all off before I got my camera. There is no tell-tale yellowing from this like the black spot. What is wrong with them??