How do I make water puddles look good? (PICS)
car0linalove
(z7 NC)
July 28, 2010
Well I just moved into a new townhouse apartment and there are some erosion and drainage issues with the yard. The soil seems to be mostly clay and so does not drain well and becomes a muddy mess when it rains.
I had the idea of a "faux' dry stream bed considering that I cannot do any digging or major landscape changes. So the rock/pebbles would be sitting ON the muddy area. Im not sure how good this would look. I whipped up an example of what I mean in MSpaint. Please try to overlook the bad image quality, these are camera phone pics.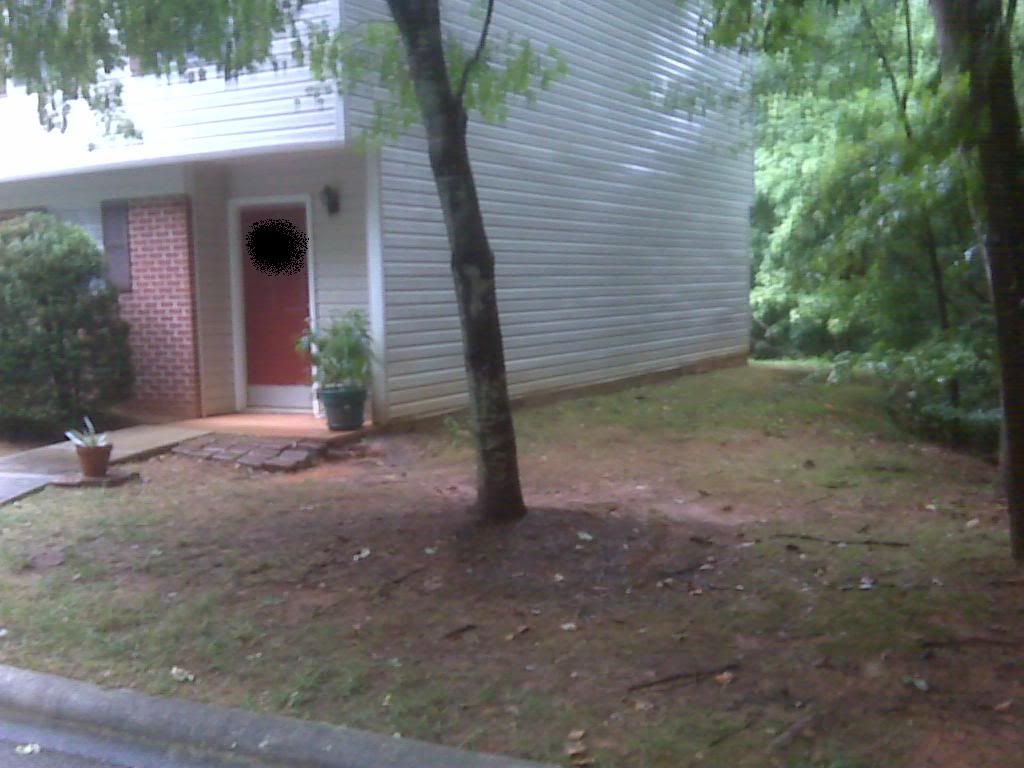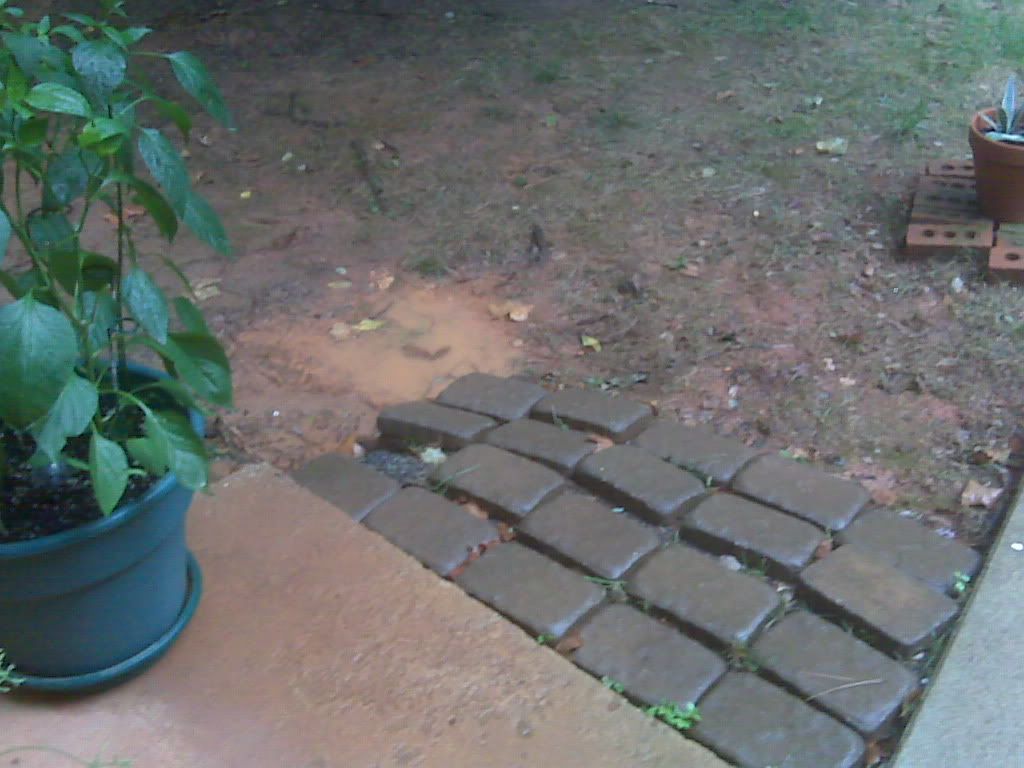 And here is what I was thinking with the pebbles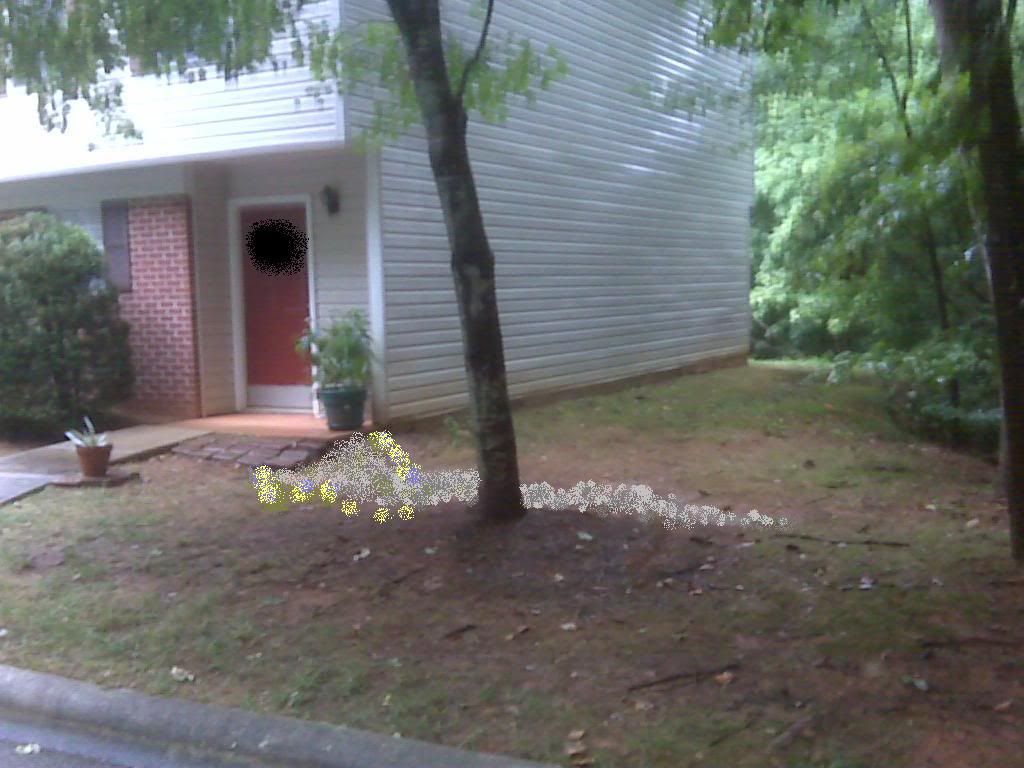 The back yard also has an area that fills with water, I was thinking of adding mulch to level the area out.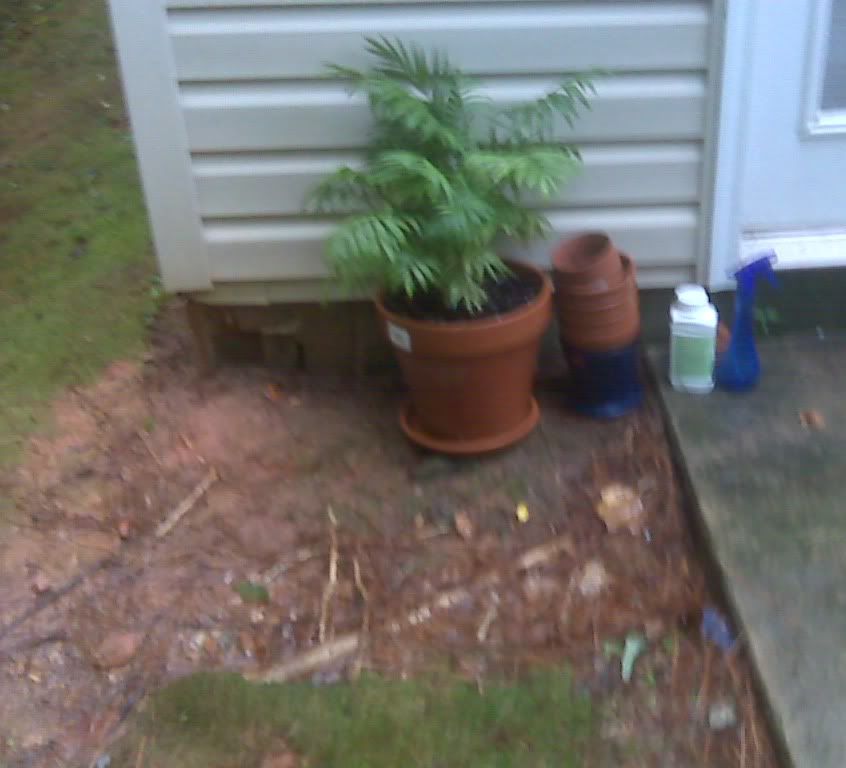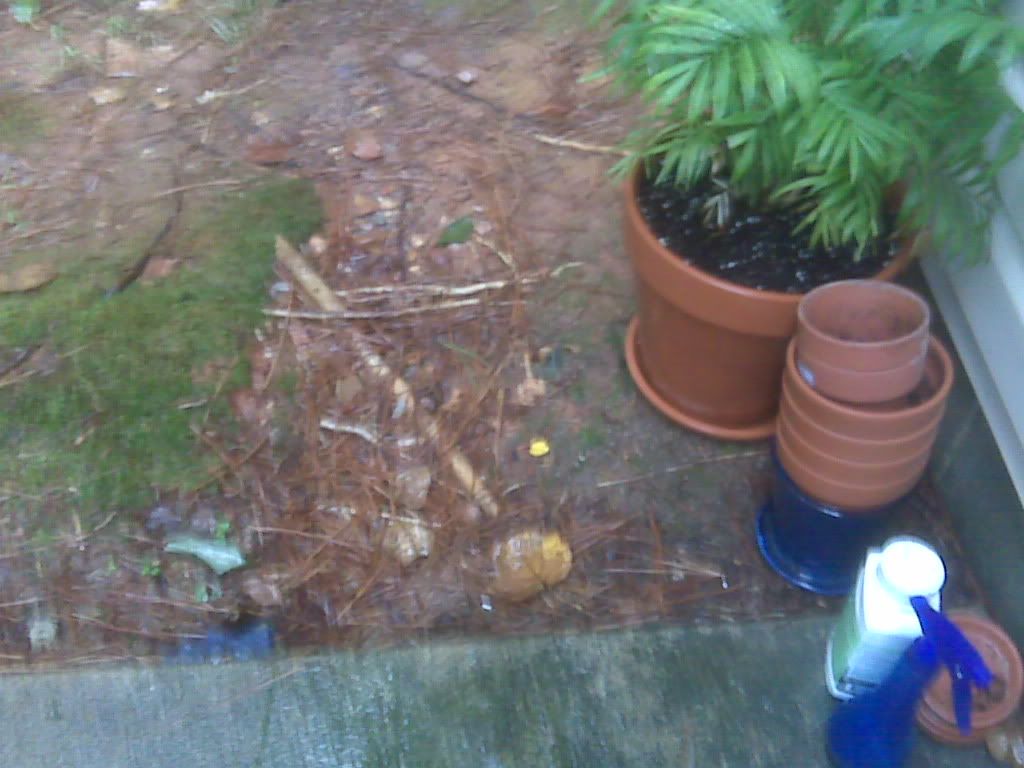 Here is my idea, thinking of running mulch up against the foundation down the side of the building as well.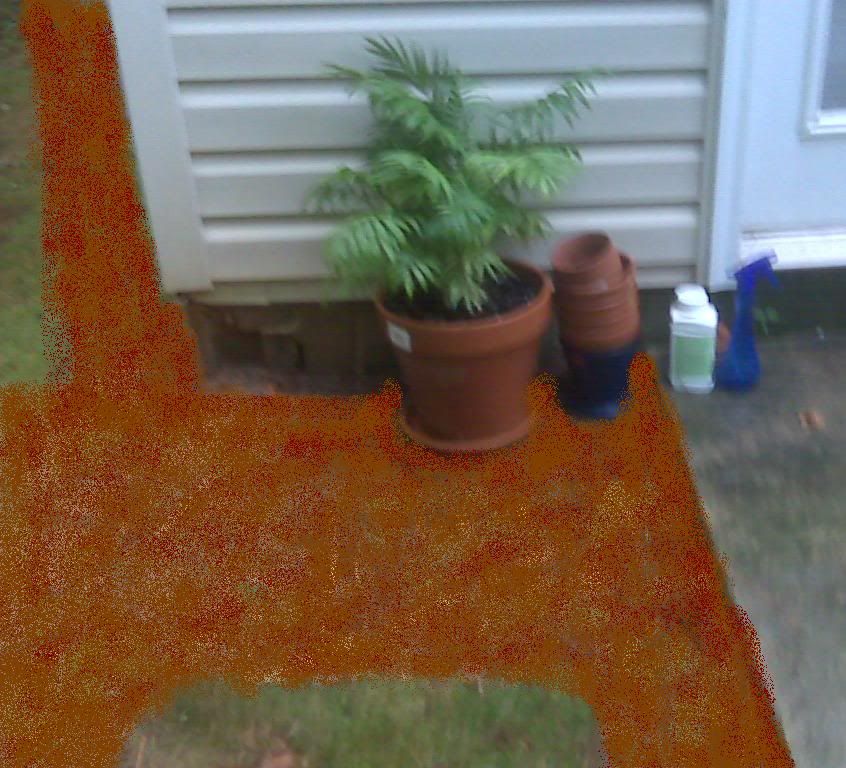 Any ideas or advice will be very much appreciated!