Seed ID (Climbing Plants)
davemichigan
(zone 6a (SE Michigan))
March 31, 2009
Hi, sorry for cross posting, but it just occurred to me that people from this forum are probably most familiar with seeds....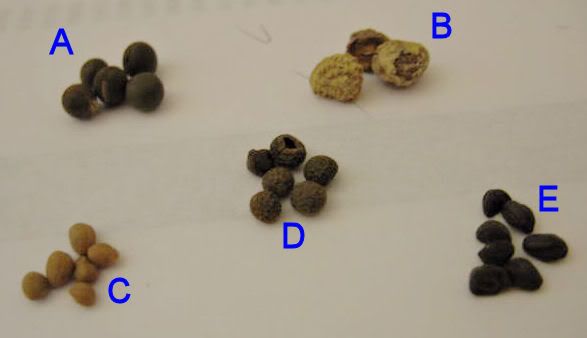 I just bought this "Climbing Plant Mixture." The packet says it has
- morning glory
- cardinal climber
- thunbergia Black Eye Susan
- sweet peas (identified)
- tall single mix nasturtium (identified)
I have grown sweet peas and nasturtium before, so I can identify them. If you recognize the rest of the seeds, I would appreciate it if you could identify them for me. More than one response is welcome as it helps in confirming the id.
Thank you very much in advance!
Here is my own identification:
A: sweet pea
B: nasturtium