A question about growing onions from seeds
anney
(Georgia 8)
May 24, 2009
What I want to know basically is if I plant onion seeds in the late summer in my 8-inch deep containers, let them germinate and grow until cold weather sets in, can I mulch them deeply and leave them there until around February, uncover them, and let them mature?
All the how-tos I've seen about onions involve fall plantings, removing the young plants when they're about pencil-size, storing them, and then transplanting them to their permanent home in the early spring. You then follow the same standard practice for transplanting onions if you had ordered the transplants!
I'm in zone 8, but we do get occasional winter snow and certainly freezing weather.
Why couldn't I leave them where I sow the seeds if they're well-protected?
I might have to transplant some of them after they germinated because the seed is so small it's hard to space them, but they transplant well, so that wouldn't be the problem.
So, simply, is there any way I can sow the seeds in the fall in their permanent home, a container? And if so, how should they be handled during the winter?
Here are the containers I have used for onion transplants this year. The onions are nearly ready for harvest now! The stems are softening down toward the bulbs, which aren't huge but are certainly a nice size, and most of the tops are leaning over. Only two plants developed seed pods on top, and they were pulled a couple of weeks ago.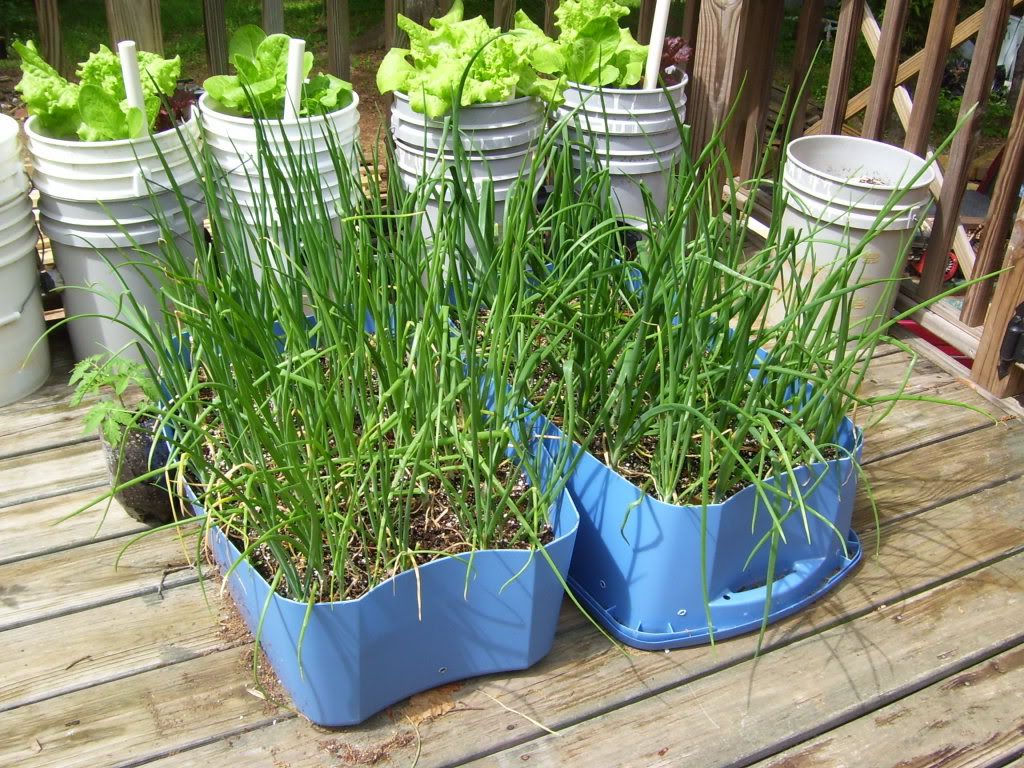 Got any advice about sowing onion seeds in a permanent spot?