Need foundation planting ideas-PICS
michman
(5Mich)
July 8, 2007
Hello everyone. I have been lurking for a while and always wanted to post pics of our farily new house-2000, and get some planting ideas from some knowlegable folks here in this forum. Here is some background...we live in SE Mich, z5. clay soil, mixed with compost around the house, and a little sand mixed in from backfilling the basement. The house is south facing. It is a rather exposed site. The Forest Pansy was planted last year. My wife watches kids during the day, and they hang out on the porch a lot, so plants that attract bees are not welcome. We have a dog that currently has a fenced in yard out back, but I will likely put in an invisible fence that would include her in the front yard. Like most people, we would like 3-4 season color, low maint., but I don't mine it. We would also like to attract a few hummingbirds.
Here is the front of the house,42' wide, south facing.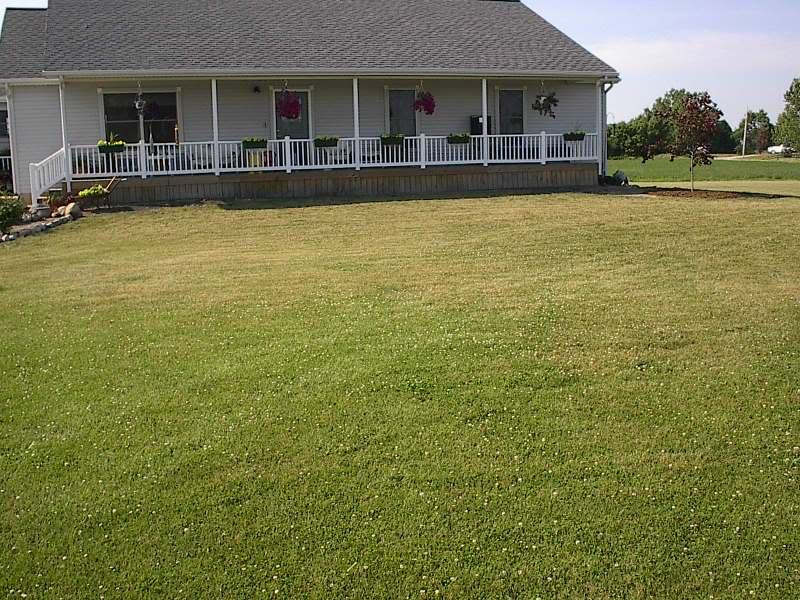 Corner shot
East side-30' wide, there is a neighbors drive 50 yards from this side. It is not essential to hide the utilities, maybe just take your eye from them a little.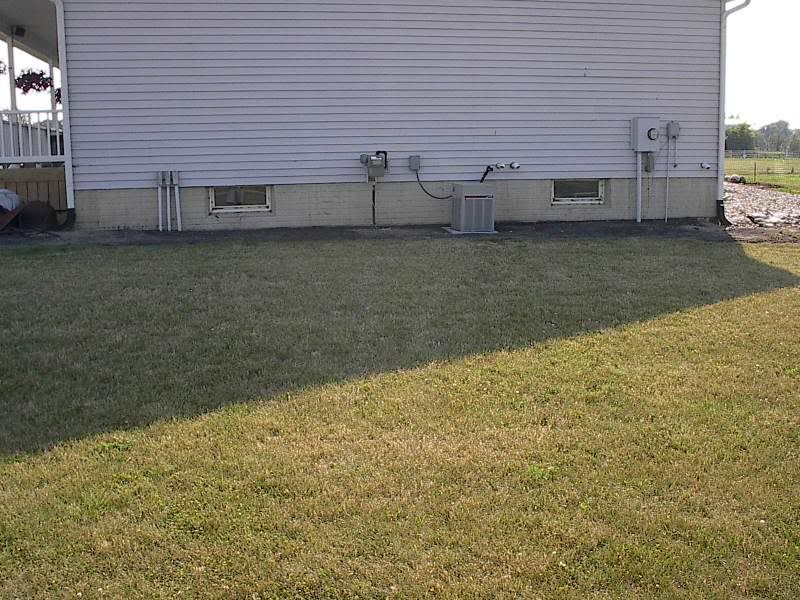 Thanks for taking the time to look at this post.