3 things I learned this summer, photos x 3
poisondartfrog
July 29, 2010
This year was not the best I've enjoyed in the garden, but I was able to satisfy my curiosity about a few things I have wondered about growing from seed.
1. Hibiscus cannabinus "Chatooga Gold". No one seemed to know what it looked like. I bought the seeds last year, grew it out this year and waited to see what made it "gold". No gold, but the flower color, which varies a bit blossom to blossom was different than the typical red or white forms.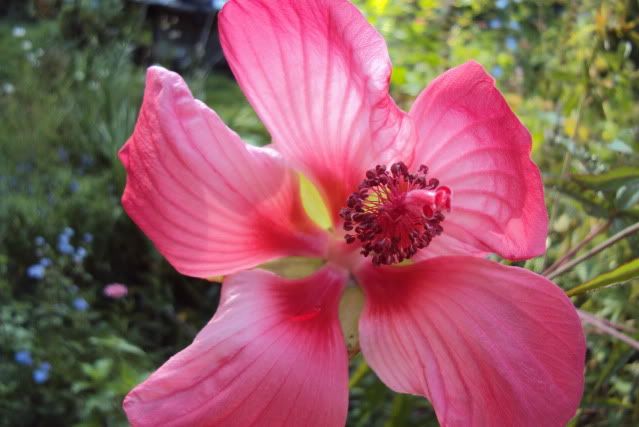 2. Rudbeckia Cherry Brandy-What can you expect from seeds saved from plants grown from commercial sources? I am not a Rudbeckia lover and was not a fan of this new introduction in it's commercial form. I like the next generation of open pollinated plants better.
3. What happens when you grow out seeds from one of the newer Echinacea varieties? This is what I got from "Sundown". I like the color; too bad the insects got to it before I did.
Anyone else learn something new this year?
Alana