Container potato harvest
edweather
(Zone 5a/b Central NY)
October 27, 2012
A long story short:
-Two 10 gallon wooden containers
-One 20 gallon plastic tub
-Planted approx 2 pounds total of Russet seed potatoes
-Harvested 40 pounds total from 3 containers
Largest potato over 9"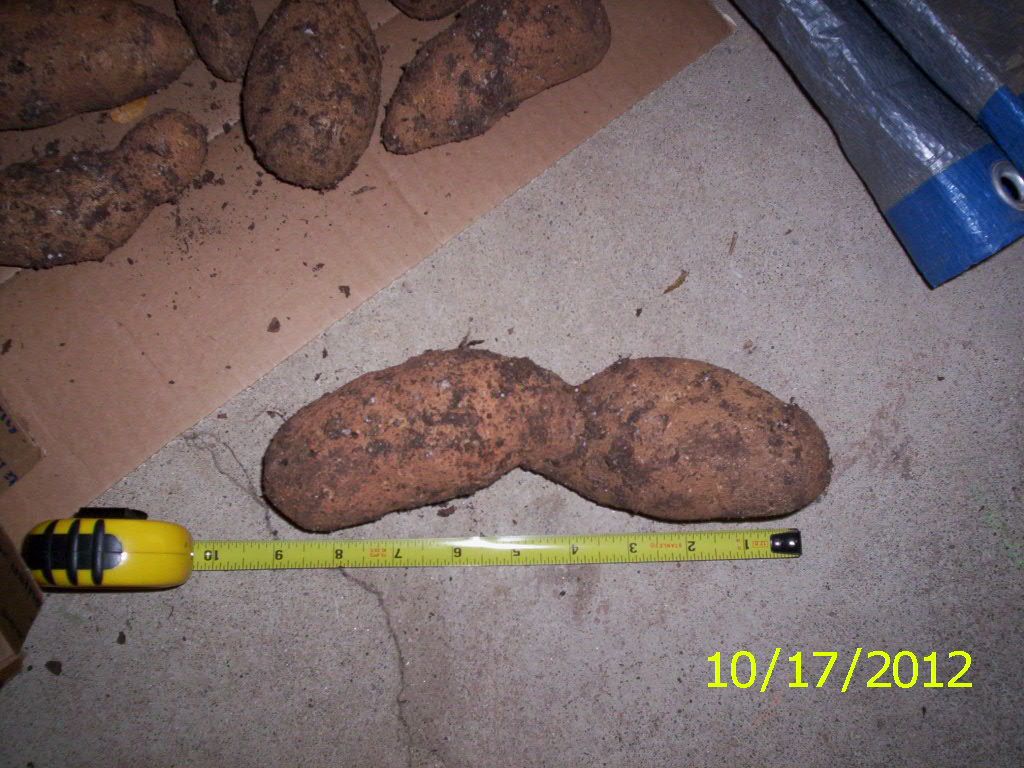 ">.
Harvest drying in garage
âÂÂ>.
Cross-section of potatoes growing in plastic tub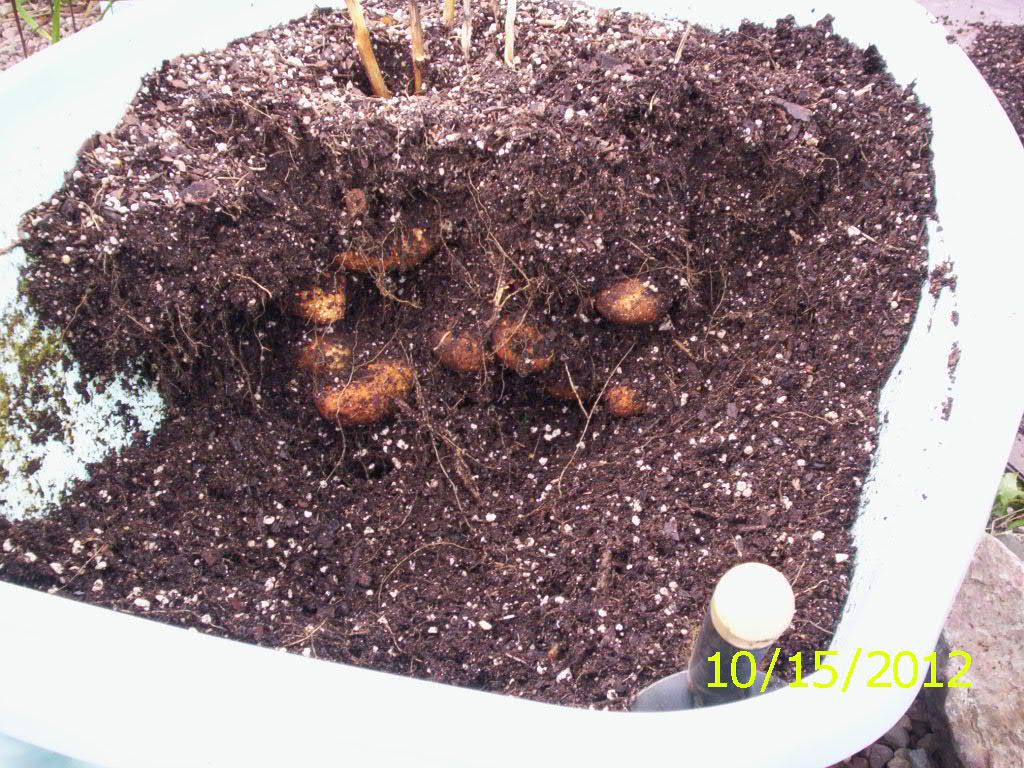 âÂÂ>.
Yahoo!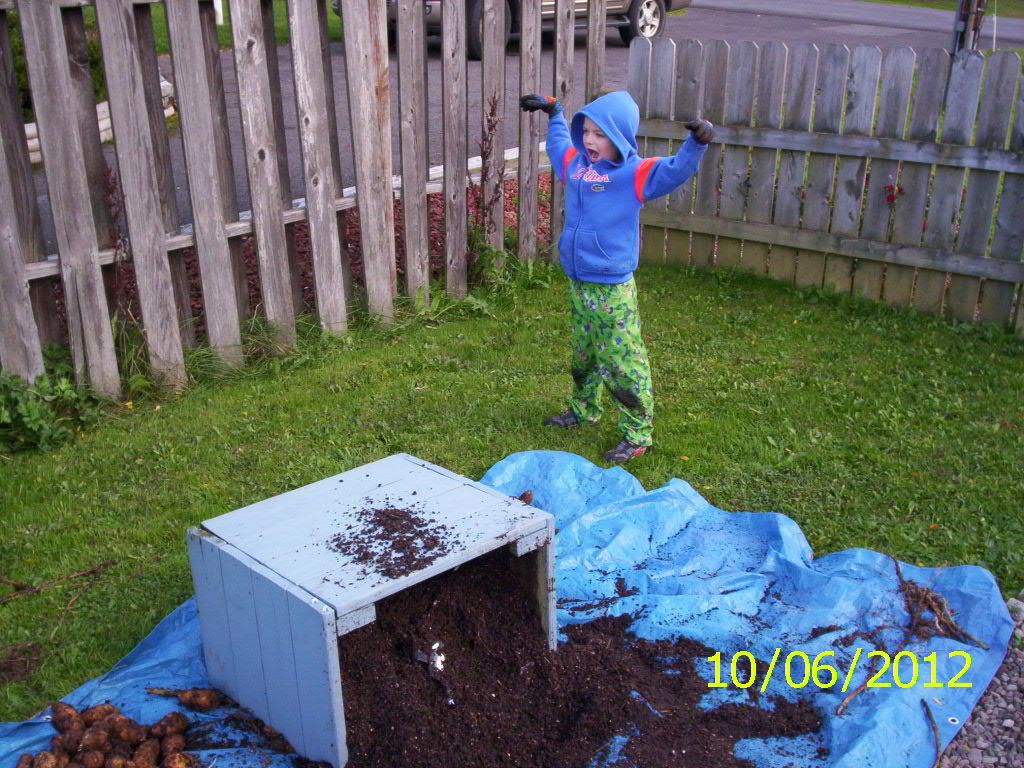 âÂÂ>.