Need help designing Courtyard
Can I please get some help designing the landscape for the courtyard (about 420 Sq Ft) on our new home. The house has yet to be built and we can't really decide if we want to build a 4 ft wall or plant shrubs/flower beds as fence to save cost, etc... Putting up the stone wall would cost $12,000 so we are trying to avoid doing that if we can help it.
In the courtyard, we want some kind of water feature and a couple trees/shrubs and a small round table that will seat 4... Should we do concrete, pavers, grass??? Any tips is greatly appreciated.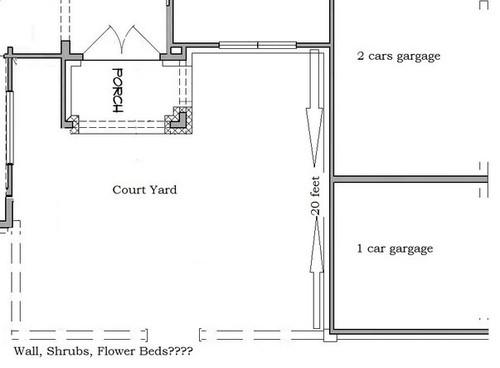 This post was edited by Novie on Mon, Aug 11, 14 at 11:13