I'm at a complete loss for my new flowerbeds
I just moved into my new house 4 weeks ago. I don't like what's currently planted in the flowerbeds, but I can't figure out what to do with them. I have someone coming this week to take all the plants out of this one:
The front door is actually on the side of the house and I'm standing near the front yard in this picture looking back towards the door:
Looking towards the front of the house:
I'm not looking for specifice plant suggestions since we're all in different zones, but more of an idea of what you would do as far as short plants, tall plants, alternating two different plants, etc. Of course, if you do have plant suggestions, I'd love to hear them. I love daylilies and thought of just planting those, but didn't know if that was a good idea. I also thought of variegated liriope, but didn't know if that was too boring. Someone mentioned that it needs some height, but I can't find anything I like. I don't want anything that I'm going to have to keep trimmed like the current shrubs.
I'm not taking the plants out of this bed yet, but I'm already thinking about what I want to do here. I don't know what the tree is, but it's definitely coming out. It has growth popping up all over the bed and I'm constantly pulling it out.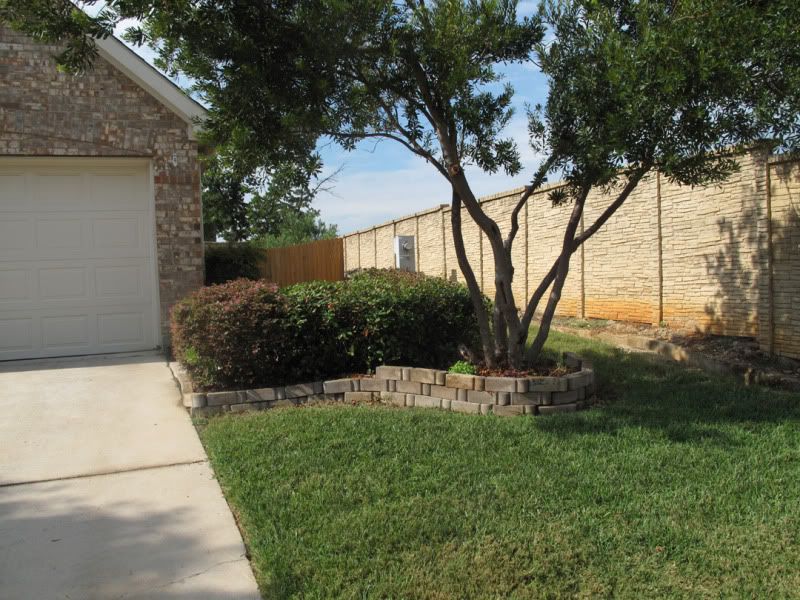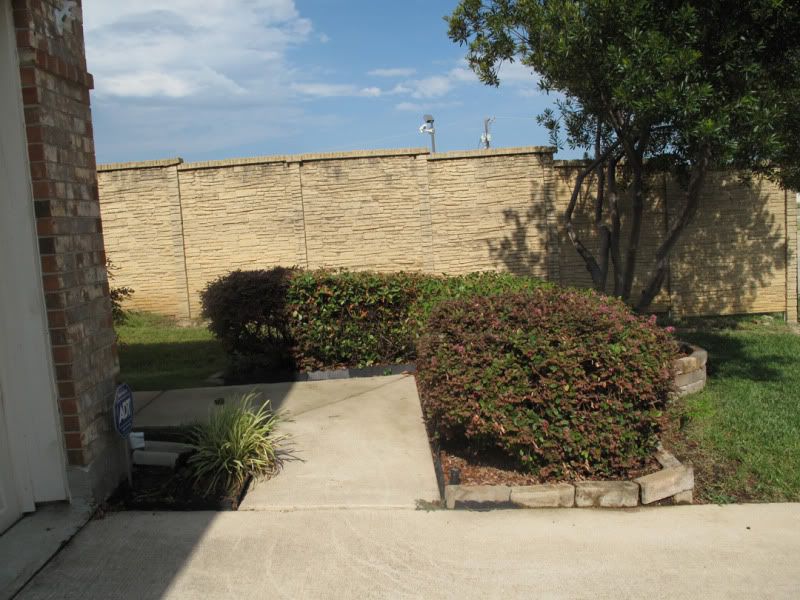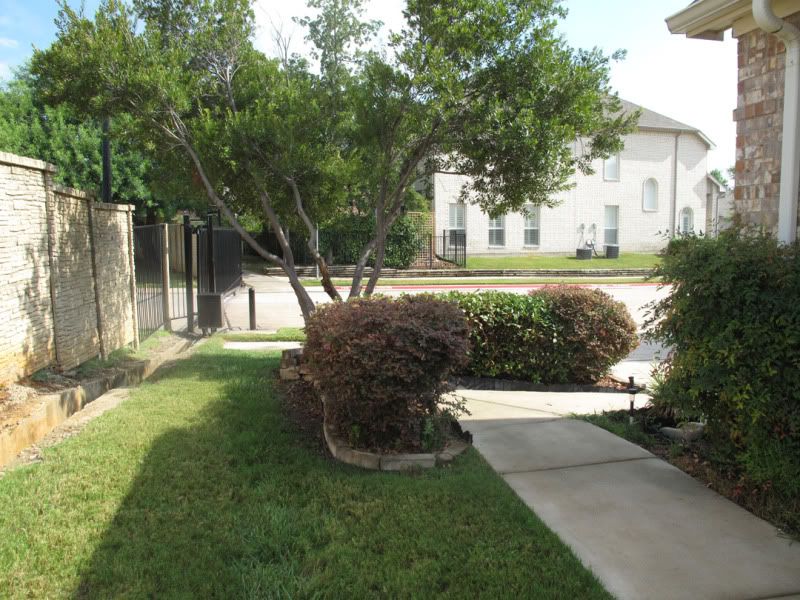 Do you think this flowerbed look better with a tree or would it look just as good without one? I'm really leaning towards not putting another one in. Do you think I need to keep some type of shrub in it because of the way it outlines the sidewalk? I'd love to plant a few daylilies and other perennials in this bed, but I feel like I also need some evergreens. Any ideas on the placement of evergreens and perennials, so that it still looks okay in the winter?
Laurie