Just ripped up pavers--steps to grass & flagstones?
pbl_ge
(5/6)
August 26, 2013
Hi Folks,
We just pulled up brick pavers from our backyard. They popped right up, so I don't think there was any mortar involved.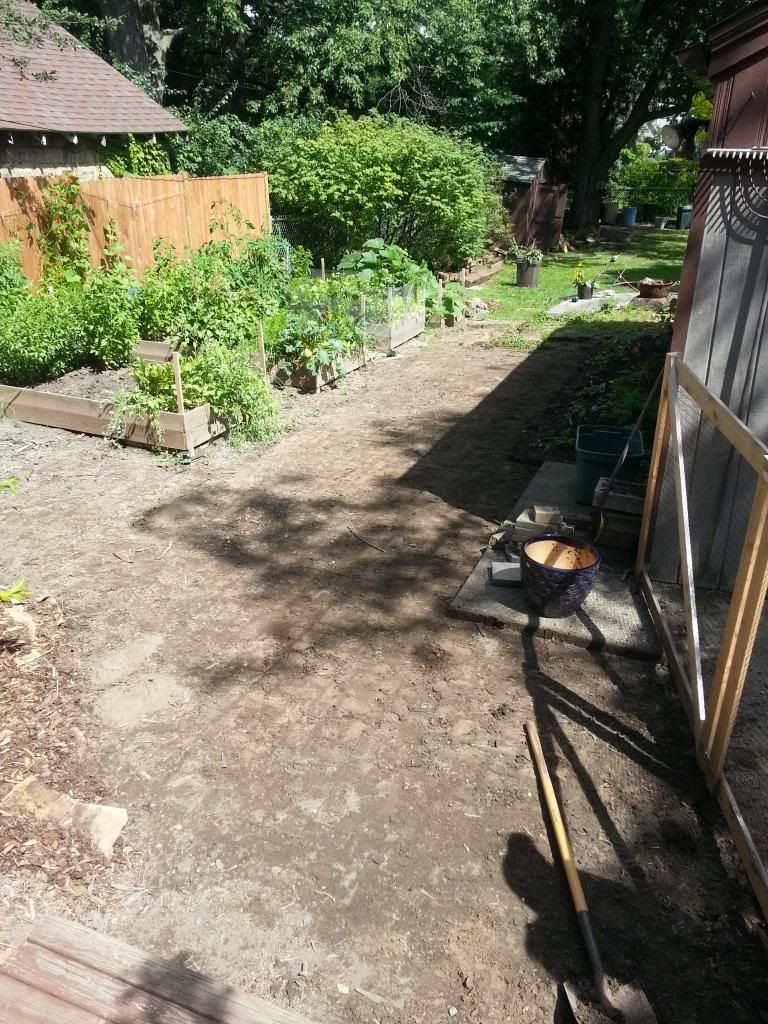 Underneath it was a bit gravelly and sandy. Here's a close up, for what it's worth:
I'm sure they dirt is also very compacted--those pavers were there for close to a decade.

So we want it to look like this eventually:

We're wondering if we need to rototill, or just hoe. We have some high quality dirt to spread thinly, but we're hoping that we don't need a ton of it. What do you think?
What steps would you recommend?
Thanks!