Need Help with 'Wetting Agent' for Sphagnum Peat Moss
rnewste
(8b NorCal)
November 16, 2009
After trialing 30 combinations of Potting Mix, Turface, Bark Fines, Perlite, Redwood Compost, and Cactus Mix for the SWC EarthTainer, I have settled on a 3:2:1 ratio of Potting Mix, Bark Fines, and Perlite. Here is a photo of a Cherokee Purple taken yesterday in this mix. Perfectly green and healthy top to bottom: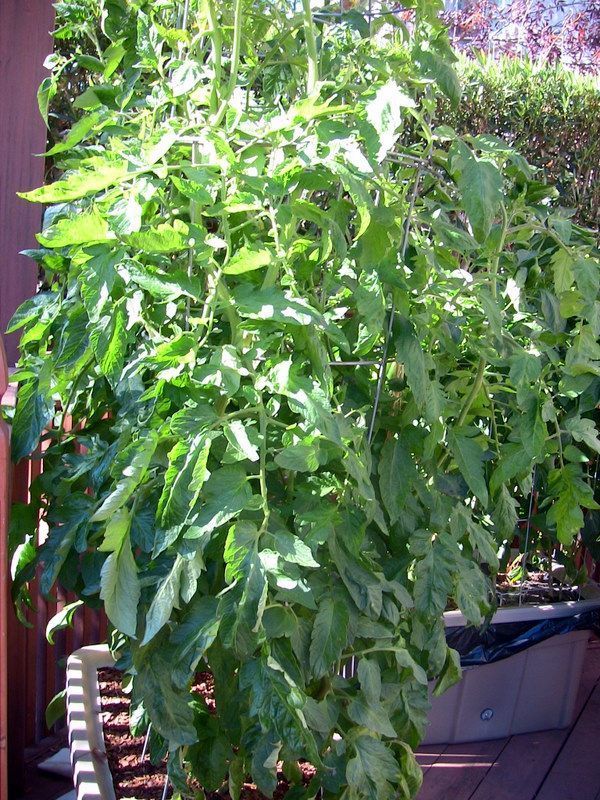 One "improvement" that I want to now experiment with is to make my own "Raybo-Mix" of using "virgin" Sphagnum Peat Moss instead of a Commercial Potting Mix.
I understand that a "wetting agent" must be used with the Sphagnum Peat Moss for it to properly wick, which is essential in a SWC application. Can someone point me to where I can purchase this "wetting agent", and its proper use?
thanks,
Raybo