Cabbage Problems
pluto1415
(6b (NEO))
May 22, 2012
This is my first year growing cabbages and brussel sprouts and I did it from seed. I've got 2 brussel sprouts, 2 chinese cabbages and 2 red cabbages all near each other. The green/chinese cabbage is getting holes all over it. I looked at both plants as well as I can (without ripping them up to see the bottom of the bottom leaves) and I don't see any worms.
This morning, there were little balls of darker green stuff on the leaves near the holes (I assume poo of the worm).
Do you think this is worm damage and what can I use other than "sevin"?
See the dark green dots? They look like the tight buds on broccoli...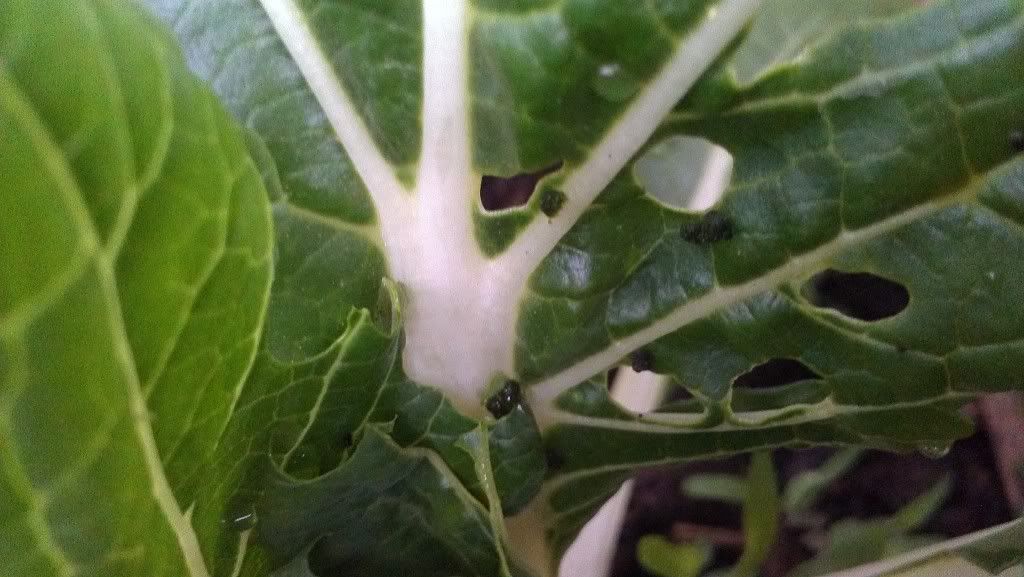 Another Pic: