Raybo's Leak-proof InnTainer Construction Guide Now Available
rnewste
(8b NorCal)
November 10, 2011
After the past year of development / testing, I am now releasing the InnTainer Construction Guide for general use. The design is optimized for indoor growing of tomatoes, peppers, etc. during the Winter months. It employs a combination of natural sunlight, supplemented by artificial lighting, when necessary.
The InnTainer is based upon the Rubbermaid 18 gallon tote: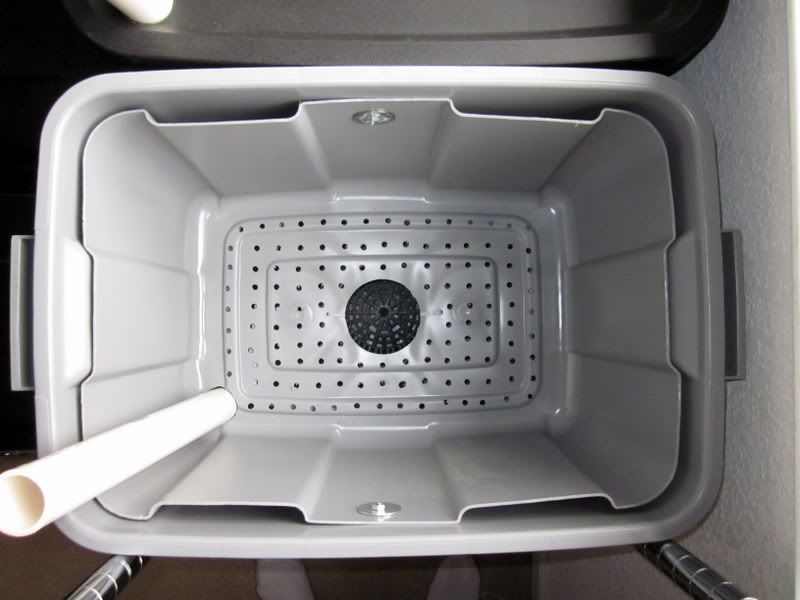 The key innovation has been to incorporate a 3 gallon water reservoir with a real-time level indicator system:
The Guide is pretty comprehensive, but if you have any issues, be sure to holler.
Here is a direct link to the Construction Guise:
http://earthtainer.tomatofest.com/pdfs/InnTainer-Construction-Guide.pdf
Have Fun!!!
Raybo
Here is a link that might be useful: Raybo's InnTainer Construction Guide