landsacping ideas for increasing privacy of bedroom window
heftylefty58
(ZONE 9)
August 29, 2011
Hi, I'm in northern CA (zone 9), and I'm seeking landscaping ideas to increase privacy for my bedroom window. I'm not the best with words, so I'm hoping the below pics will help me better convey my situation.
My bedroom window is encircled in red: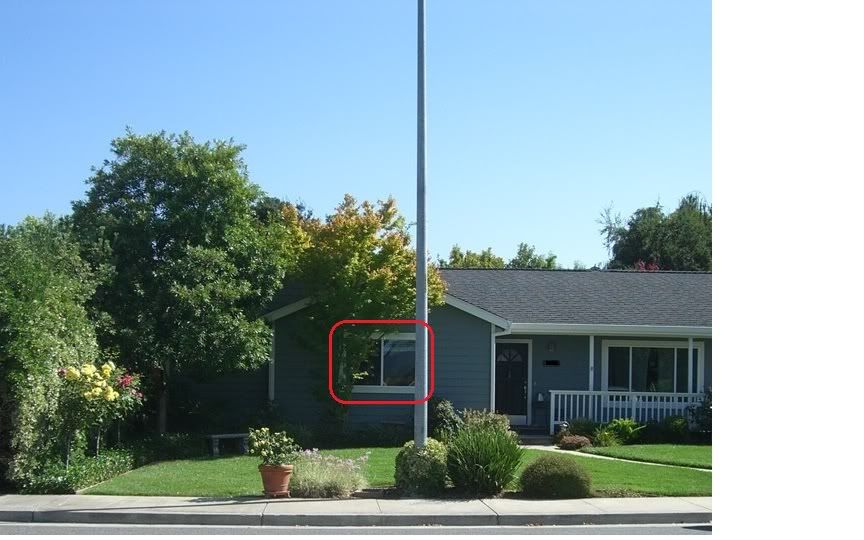 Here's the view from within my bedroom (ie, facing north). As you can see, oncoming traffic points directly into my window: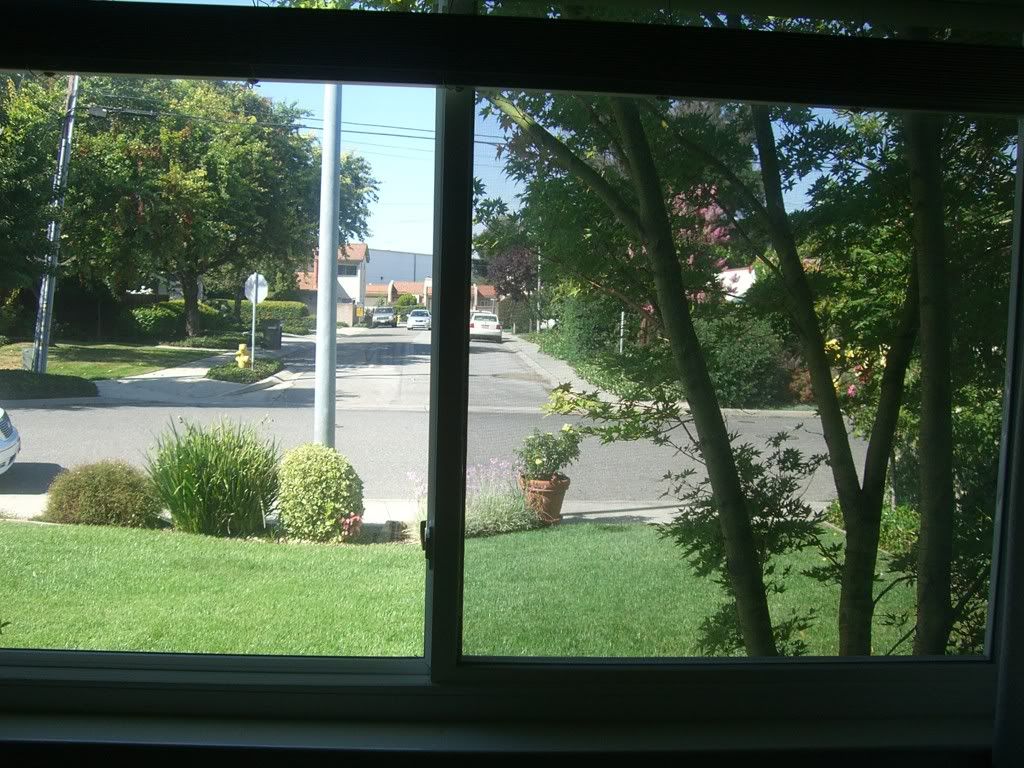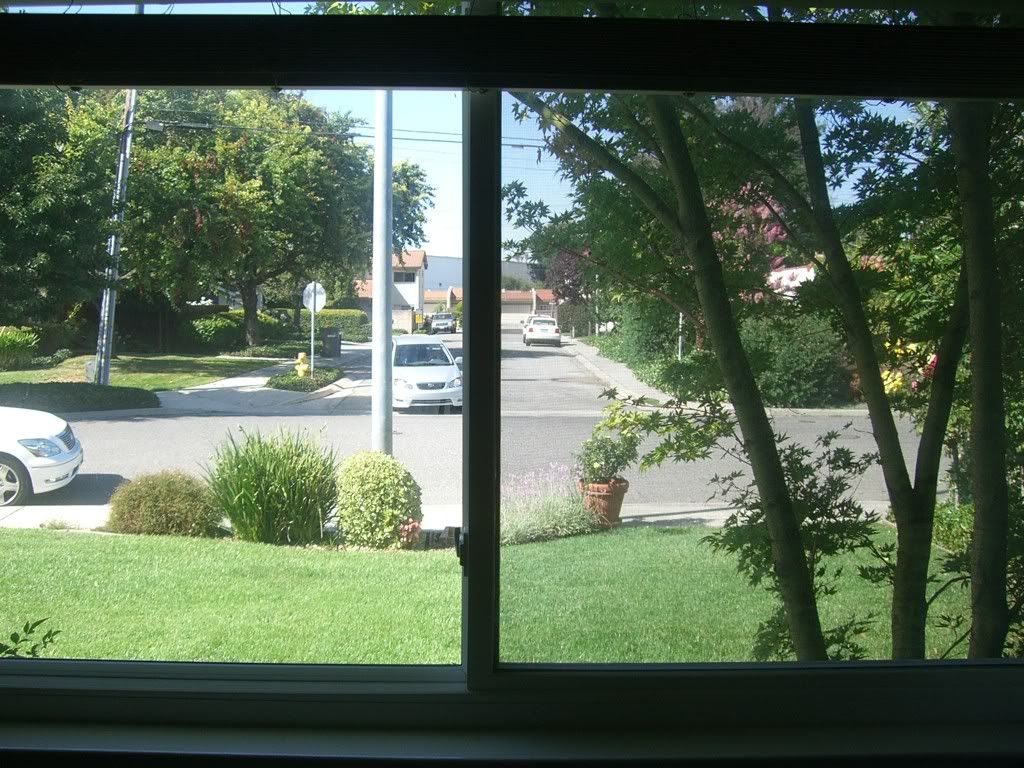 A similar vantage point from outside my window:
During the evenings, the headlights from oncoming traffic really light up my room (despite my blinds/curtains being shut). I'm hoping some of you might be able to provide some landscaping ideas that will substantially reduce, or even eliminate, the bright headlights.
Previously, I had a big plant in front of the bedroom window, but ended up digging it out last winter b/c the roots were causing the pipes for my sprinkler valves to get contorted. (Because the water line to my house was so close, I didn't want to risk further damage.)
Initially, I was thinking about putting some sort of fast growing hedges or trees along this area:
An alternate view of the same area:
Notice the water main, as well as the light pole, is in that area. Not sure if this reduces my options to pretty much nothing?
Any ideas/feedback greatly appreciated.
Thanks for your time.