X-Post: Moving S of Tucson - need dog friendly yard.
Cross-posting from Arizona Gardening.
I'm not even sure where/how to start. I've never landscaped a backyard from scratch before. Much less in the desert - I will be in zone 8b/9a - south of Tucson. There is exactly nothing on the lot right now so this is a completely blank canvas.
Here is the lot (the house won't be canted as shown, will be set straight on lot)...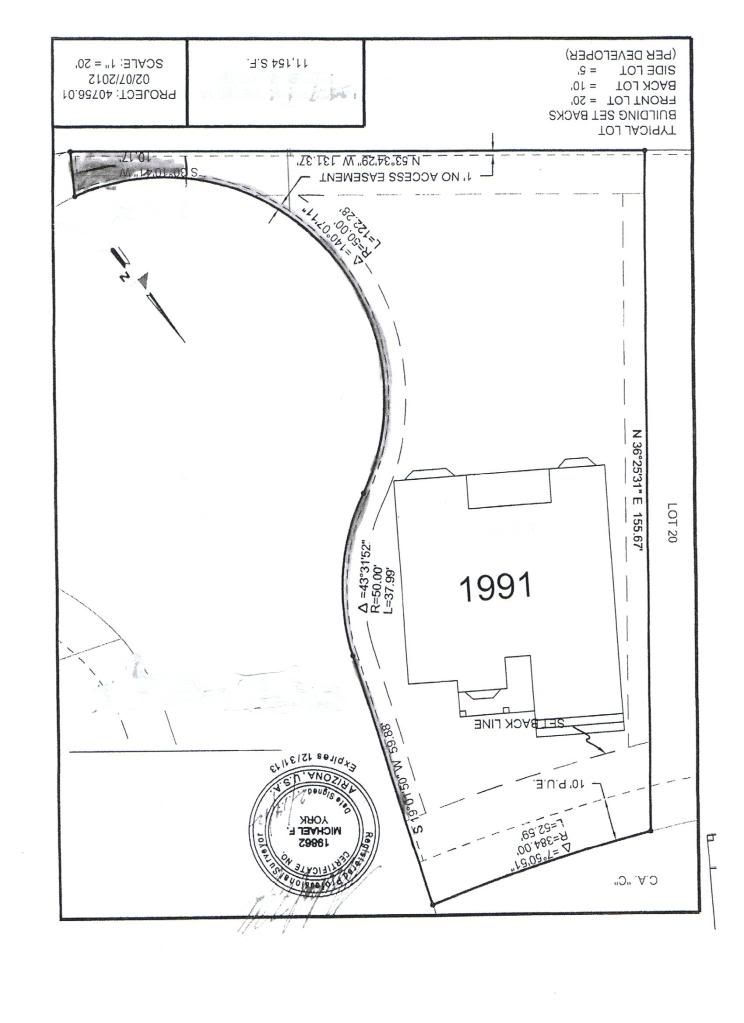 The backyard area to be landscaped is about 70 feet deep by 80 feet wide at the widest. It is oddly shaped - a cul-de-sac runs along the east side so there is a curve in the property at the one point and then my lot extends all the way past the apex of the cul-de-sac. I have turned some of that area (about 40') over to the HOA to landscape and maintain because it is useless as far as I'm concerned. I'll be walling my property off where the longer line is along the back property line.
The view is toward the east, with not bad views south and north.
Considerations:
1. I have dogs and they are the priority as far as the backyard goes - so no cactus or spiny plants, and no poisonous plants. I don't want any gravel that's at all big because it hurts their feet.
2. I will extend the patio a bit and probably add some type of patio cover (hopefully the HOA allows that!) as I do face south and would like to cut some sun.
3. I'd like a little bit of grass for the dogs, but don't plan to do the entire yard in grass. My impression is the synthetic grass gets way too hot. I'm considering putting it along the west side of the house as it will be shaded somewhat and would be a small, contained area. I think I'd like more than just that, however.
4. I'd like a water feature of some sort - whether a fountain or a waterfall. I like the sound. But, I worry about whether that will encourage those poisonous Colorado frogs. My sister gets several a year in her yard a few miles south of where I'm building. I so don't want to ever see one in person. (Not to mention the rattlesnakes, scorpions, and tarantulas I also don't want to run into!)
5. Don't laugh on this one, but the more lush the better. =) Shade trees. Green plants. Purple flowers.
6. Yes, it will be irrigated but I don't want to waste water either.
So, what do I do? Any suggestions on where to start will be appreciated. Thanks in advance. - California Native