New front bed
greenguy
(Zone 5 OH)
August 10, 2005
I started to put in a new bed not far from the side walk in the front of my house. Of course i did not give it much thought before i started but if i did I would never have started - a little problem i seem to have.
this is taken from the sidewalk from the center of my lot looking to the right. I just used my mower and cut the grass lower where i thought i wanted the bed.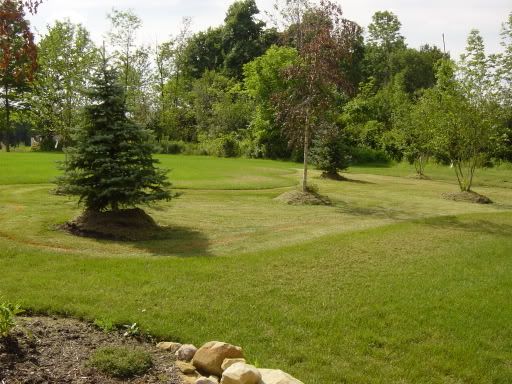 This is almost the same view but I defined where i wanted the bed, cut the grass even lower and then sprayed it with round-up (with tracking dye - hence the color)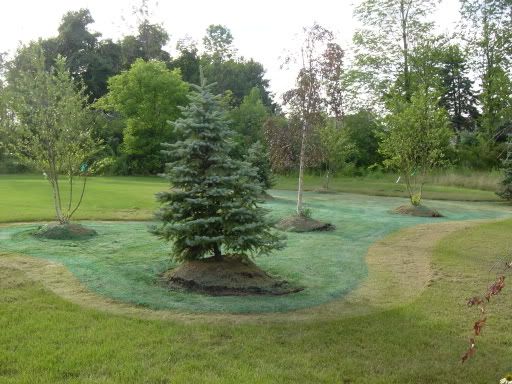 This is the back side of the bed (the side closer to the house) Pic was before i sprayed but the shape is pretty much where I cut and the marking paint.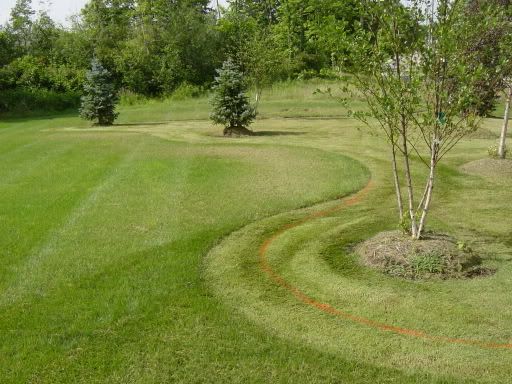 I probably won't plant anything in it this year - but i might. I really have no idea what i want to plant here. I will probably mulch it over this weekend or at least get an edge around it. The biggest problem i have is planting anything near the blue spruce because I don't know of anything in this area that looks nice for more then a couple of years (due to tree growth etc.) I would love to hear any thoughts or ideas - and no you won't hurt my feelings.
One last thing I may try and find some rocks to set in there as I love them and have used them around my yard in other areas but it is a newer house and I do not consider and of the yard fully finished - yet.