Which plan looks better?
forensicmom
September 14, 2011
I volunteered to re-do the overgrown landscaping at the park near my house. I came up with the plan in the first picture and applied for a grant, which was approved. I will get the money next week so I started clearing out the spot this week. Because of a few reasons, we had to remove a lot more plants then originally planned and now I need to come up with another plan for this spot. I want something as low maintenance as possible since it might get attention once a year. I also had 3 knockout roses and 2 zebra grasses to use from another spot, so I tried to work them in.
Here is the original plan so you know what this spot looks like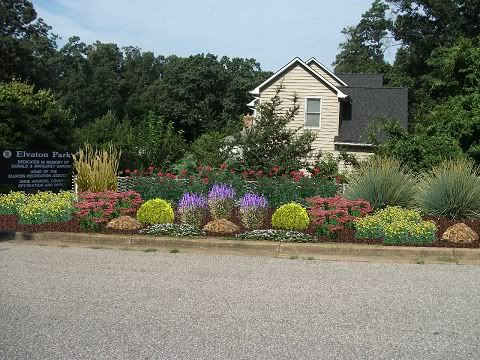 Next is the area that we cleared yesterday (the small dogwood is being removed today) so the bed will be completely bare.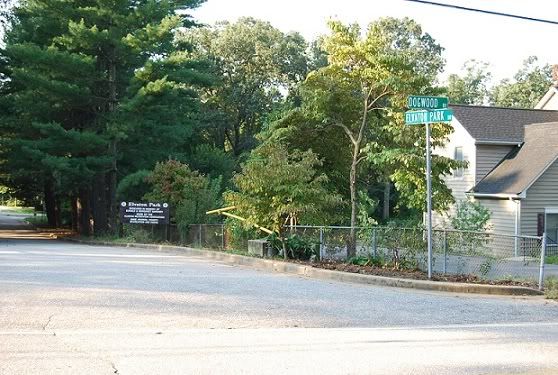 Here are some ideas I came up with. First has lavender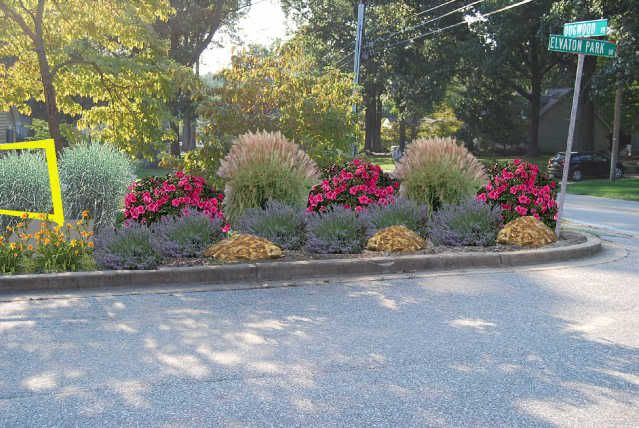 Next has mostly grasses and a few drought tolerant perennials
Next has barberry and goldmound spirea
Laslty, there are barberry and pennisetum