Violet's Hot Garden -- so excited!
violetwest
September 29, 2013
I'm getting a screened porch! That was at the top of my wish list (other than a pool which is never gonna happen). I didn't think I could afford it, but I have a contractor friend who came and gave me an estimate, and he cut me a deal!
So, it's gonna be small -- roughly 8x14, and designed to be a simple sleeping porch and catio. In the pic, you can see my existing 8 x 10 porch, and the new screened porch is going to be at the other end of the house, designed to match. I plan to put shade sails over the area in between the two porches to make an additional "room." Eventually I will convert my bedroom window to a door into the porch.
It's going to solve a whole bunch of problems with privacy and wind etc., and increase my home's livability by a lot.
Just had to share my excitement. I sure hope it comes together.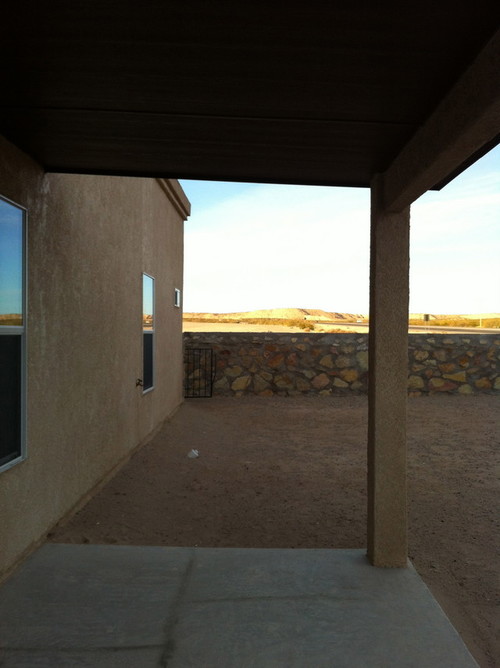 This post was edited by Violet.West on Sun, Sep 29, 13 at 10:09