Trellis screening for narrow side yard?
sergeantcuff
September 27, 2011
I have a narrow side yard on the NW side of my house. The back has a privacy fence. Providing privacy between my front porch and that of the neighbor's is a very old, 15' tall stand of lilacs that I want to remove.
I have thought about building a few 6' trellises and hinging them like a folding screen (I am interested in vines), but cannot imagine what that would look like against the property line, disconnected from the back privacy fence and the front shrub border. I don't want it to seem like a hostile gesture.
Looking towards back. Privacy fence is the neighbor's, and is right against the property line. The small holly at right is on my property.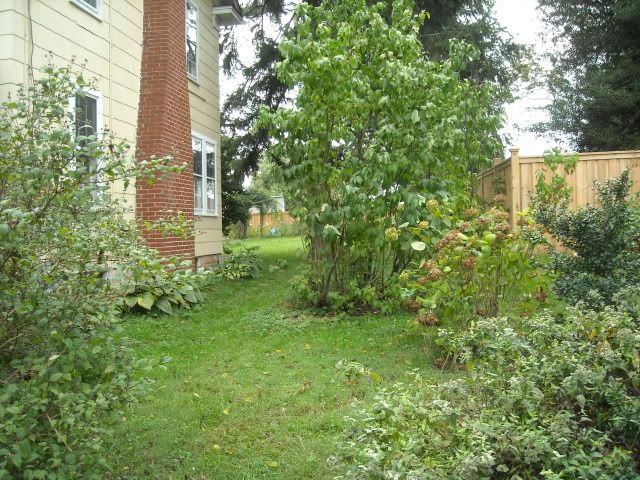 Thanks for any thoughts
Maureen