Land scaping suggestion for improving privacy
ritholtz
September 19, 2013
We recently bought a home which has town homes to west side with road separating us. We also had empty lot behind our back yard. Now, they are building town home there as well with 10' setback. We got couple of windows very close to us in the corner. Please give us your suggestions to grow shrubs to improve privacy.
We liked and bought this home without thinking about these issues. Looks like, we are going to have issues at the time of resale.
Pic of my home with town homes to west.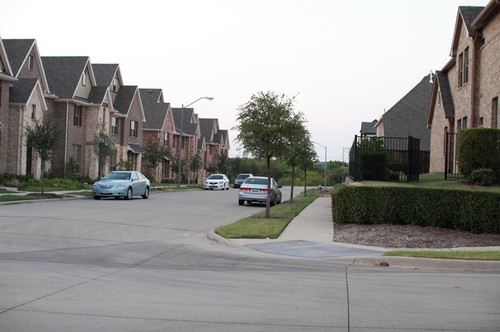 This post was edited by ritholtz on Thu, Sep 19, 13 at 18:33