Show us your babies
Happy2BeeME
(4a NH)
May 16, 2008
Come on everyone let's see who is hanging around the barn yard these days.
I'll go first.
These are my 2 Haflingers....Sage & Joby Jingles.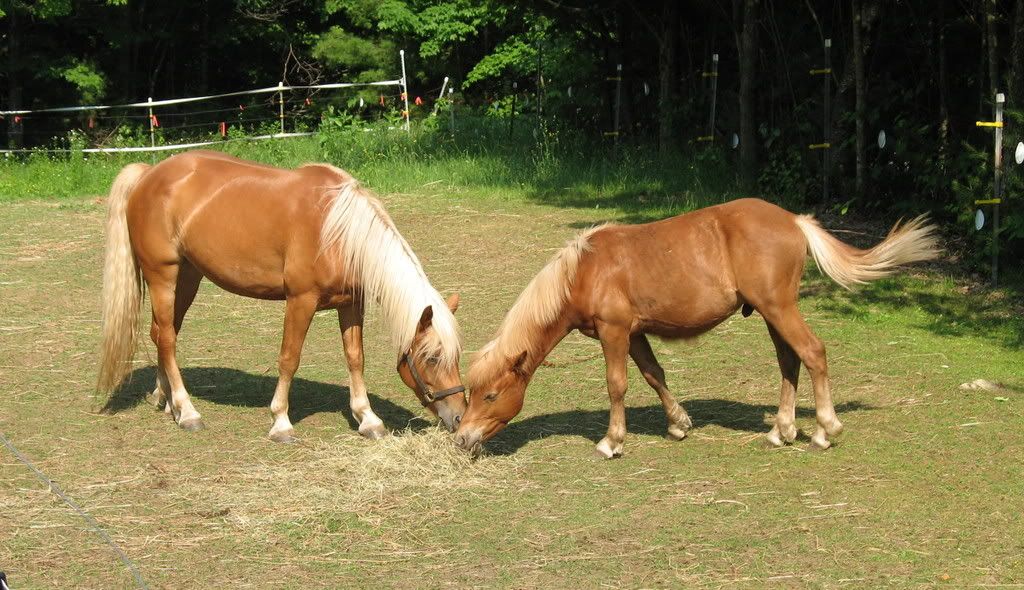 Sage is going to be 5 years this month. I got her at 4 months old as a present from my husband. Joby will be 2 years this September. I got him at 4 months old too. He was a christmas present last year from my husband. (This year I got a new Trail Blazer). This is why his middle name is Jingles, you know like jingle bells, christmas....
Here are a few of the barn kitties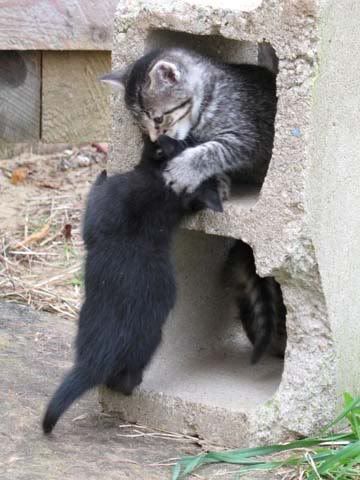 Our Beagle Dalton who has to stay tied :( because he has a beagle nose that takes him all over 3 counties if we let him loose. He is watching the birds on the feeder.
and our cat Avery sunning himself in the window. Avery is a rescue kitty and enjoys life mostly in the house. He isn't part of the "Barn Gang"...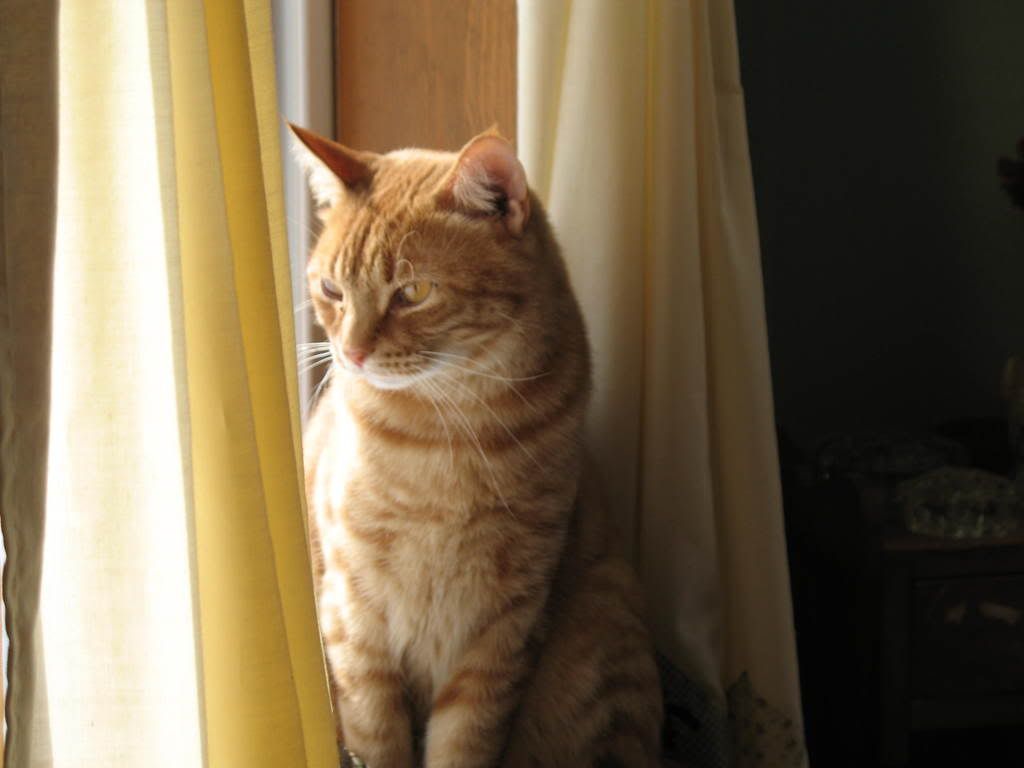 Can't wait to meet your babies and hear all about them.
Karyn