GreenHouse Fever in Remission
Thought I would do a follow-up as so many of you read about and helped me during my affliction.
The Greenhouse is coming along..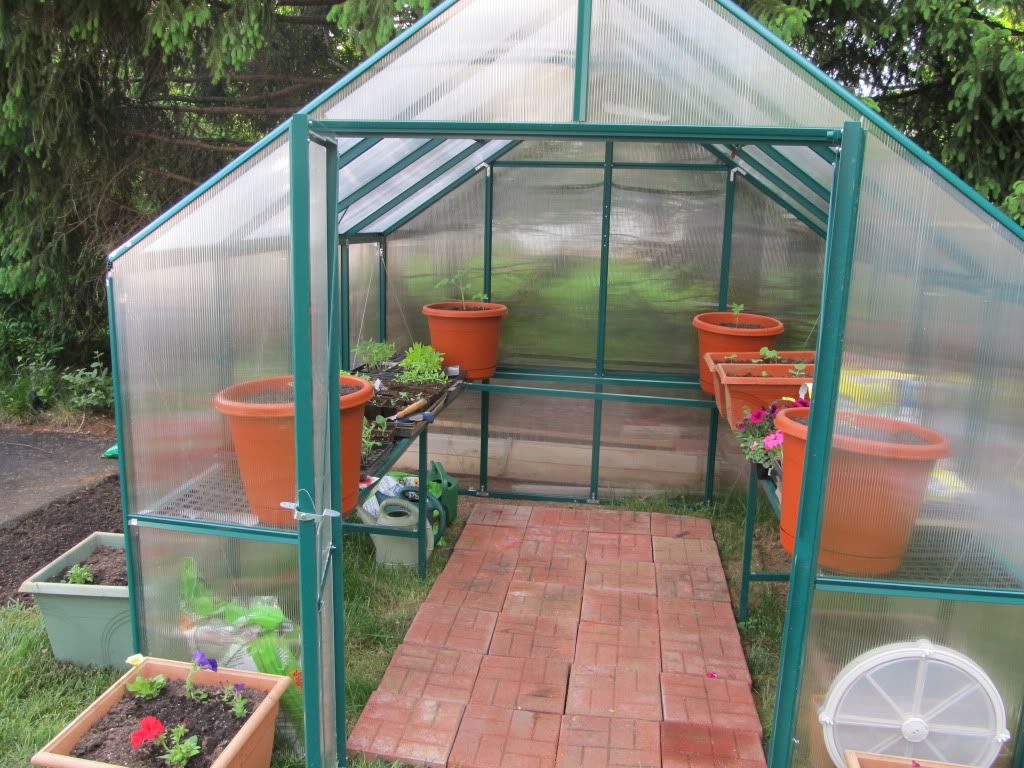 Some plants in the GH had a late start thanks UPS. The squash did nothing until we had a few warm days. Assorted Melons in the square peat pots. I plan on growing them in plastic tubs.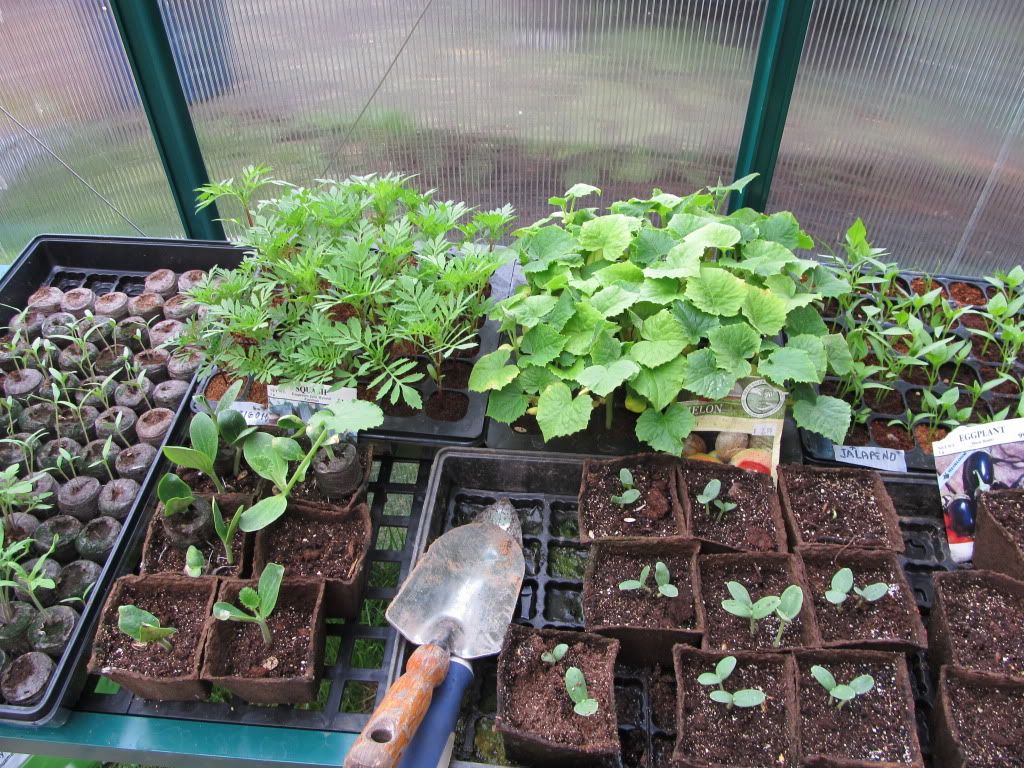 Potatoes are coming fine..Can you see the peas close to the fence?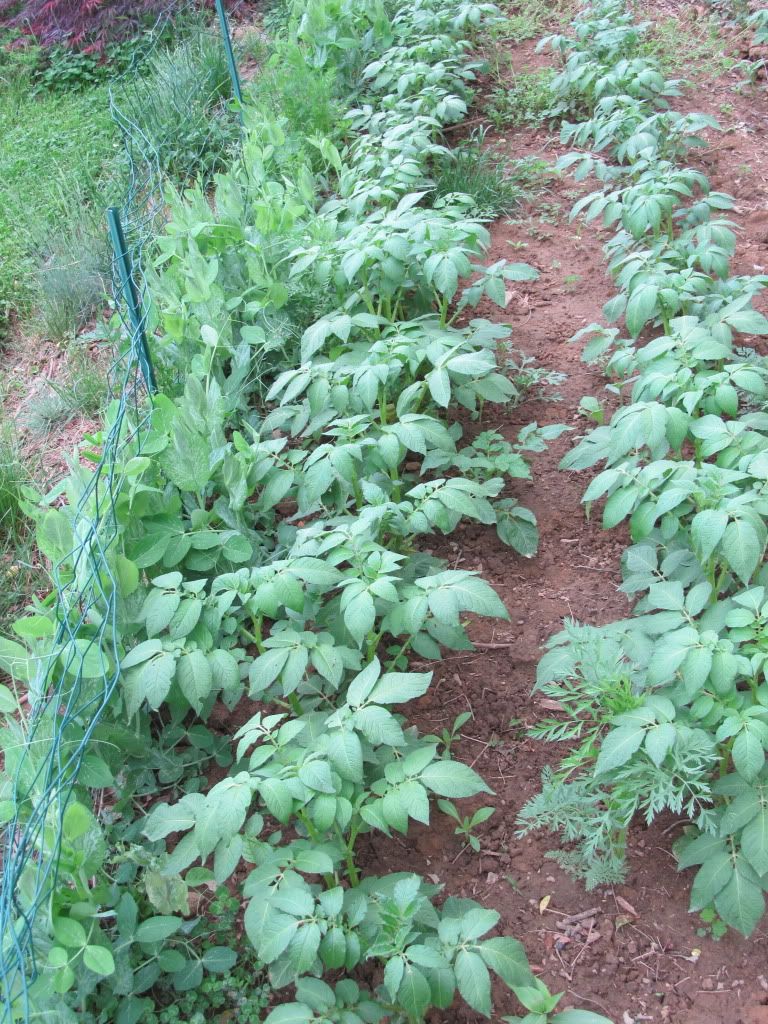 The wife (And critical Greenhouse erector) loves Strawberries (so do the deer). WE should have more than enough.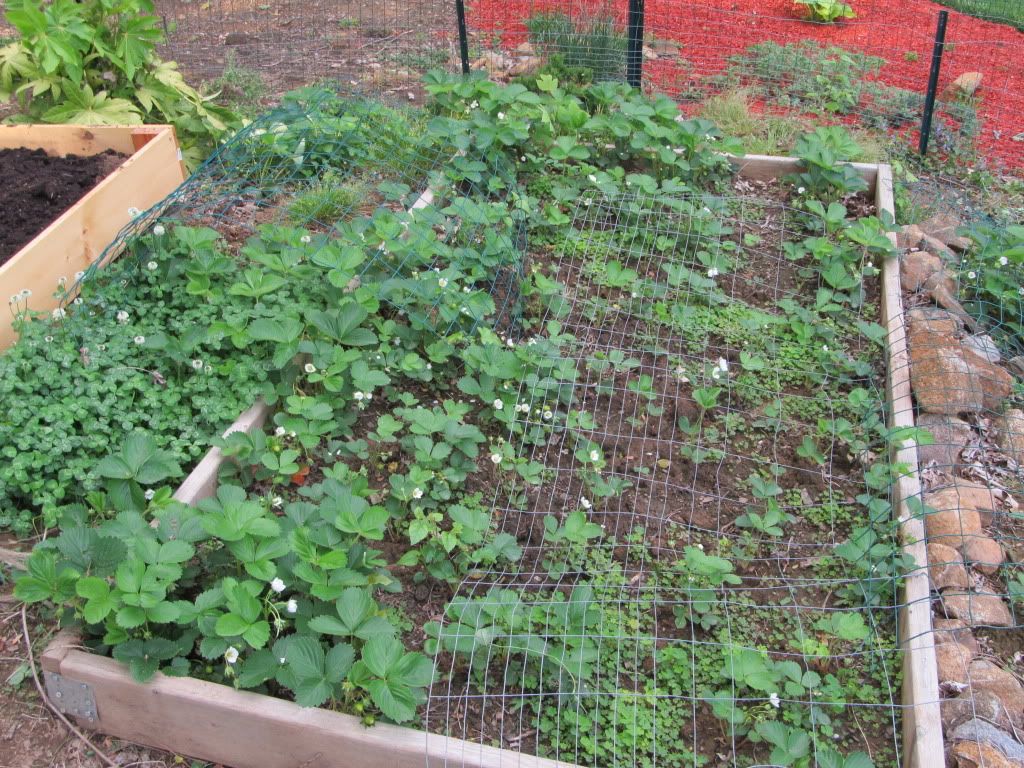 My Romaine (big) and much awaited little gem lettuce..
Two new raised beds still not completely full.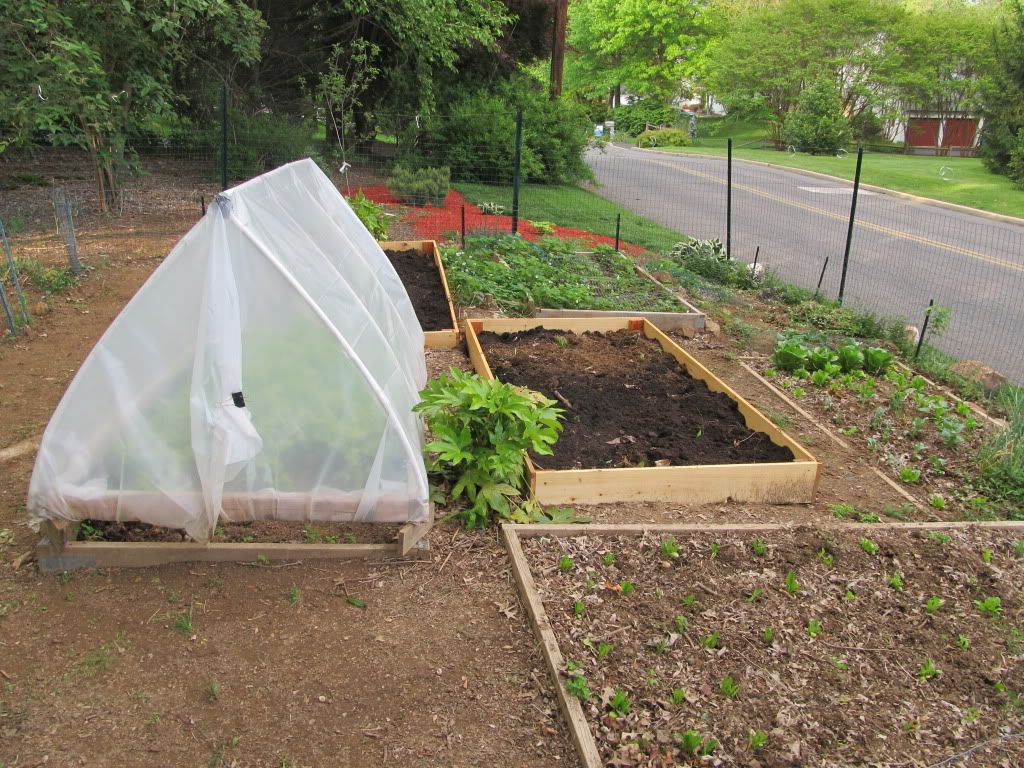 All in all I am none the worse for having suffered through GreenHouse Fever...