What would you do with this sloped bed?
Here are a couple pics of an overgrown sloped bed at the back of my property. Very visible from the back of the house.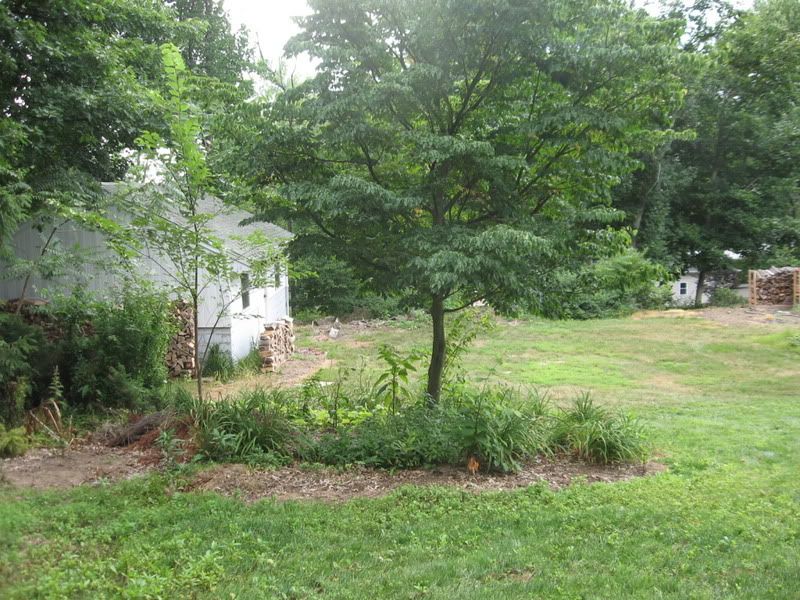 The bed is full of weeds and rocks, with a medium size Chinese Dogwood stuck in it near the edge. It is a decent tree, but only looks really nice for the 10 days a year it blooms--the rest of the time its fairly indistinct. It also looks tilted, because its on a slope, but also because it grew slanted toward the slope.
Would you keep the dogwood tree? It is dwarfed by the huge Norwegian Spruce behind it, but also will shade out anything I put behind it, which includes most of the bed.
If I keep the dogwood, won't that really limit the landscaping options?
Thanks.