What to do with huge old Norwegian Spruce
The back edge of my property contains a huge Norwegian Spruce, that still has its lowest branches, which span 20 feet in all directions (40 foot diameter), taking up a huge amount of space in my backyard. It does however serve to add a lot of privacy, as the front yard of a neighbors house is on the other side of the tree. Here's a pic looking from the back of the house:
The pic doesn't really show how huge the tree base is. Didn't have anything handy to give it scale.
Here's a second photo looking from an angle. You can see part of the neighbor's house behind the tree: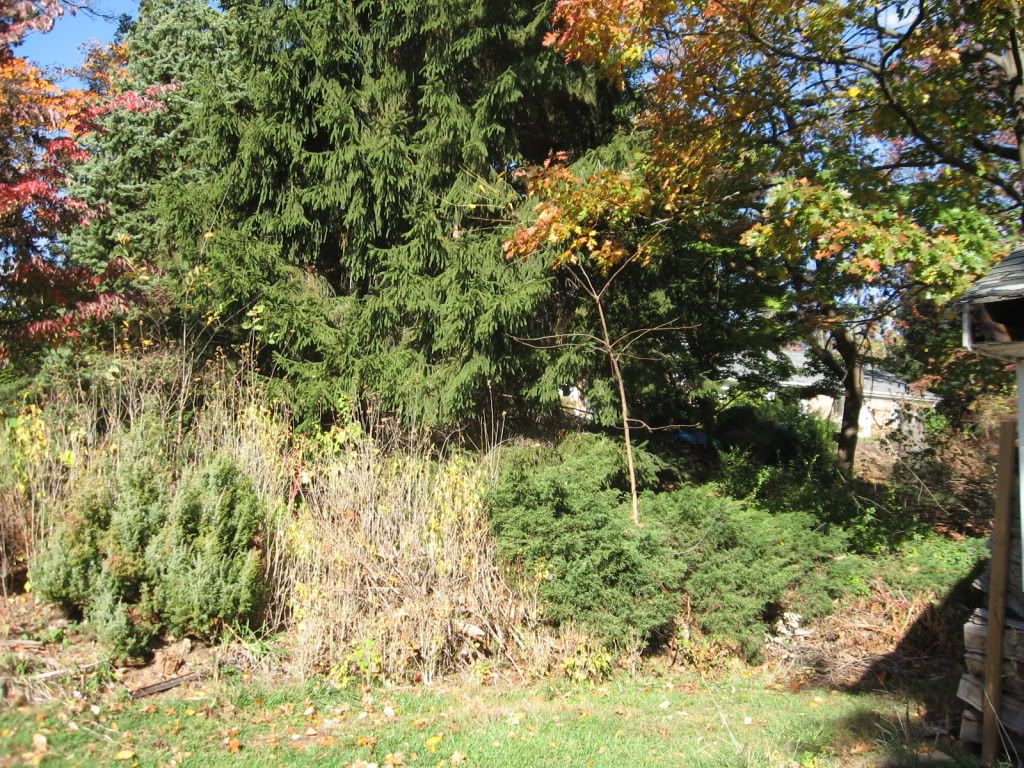 To the left of the tree is what looks like a blue spruce, which sits more forward.
The Norwegian Spruce sits entirely on my side of the line, but it and the Blue Spruce take up a lot of space. My choices are:
1. Cut it down and start over. This gives up a lot of privacy for a while.
2. Limb it up to reclaim some space, though not much is going to grow there due to the shade made by the two trees, though they do face south. I wouldn't give up as much privacy if I just limbed them up on my side, and left the far side down the ground where it is now, though I've never done that before, and wonder if it might look funny.
3. Leave it, and plant some other junipers etc in front of them, and forget about reclaiming the space.
Appreciate any comments.