Help choose retaining wall material
I would like some opinions on retaining wall material. WeâÂÂve had 23 treeâÂÂs (Bradford pear and pine) and numerous old shrubs removed in the past two months. WeâÂÂve started planting new material and will finish the front yard and plantings along the fence in a few weeks.
IâÂÂm torn on what material to use for the wall. Do we go with the manufactured blocks that seem to last for years without worry of cracking??? WeâÂÂre not thrilled with the look but once everything is planted around the pool and mature a couple years will you really see it? I have two friends in the landscape industry (one with engineering degree) that will install the wall so it will be built correctly. The highest point is 41â and my friend said he would still like to use a couple layers of geogrid just becauseâ¦..
I like the look of stucco and stone but do these walls last as long as the manufactured blocks? I know itâÂÂs all about installation but this is where I would have to find someone since I donâÂÂt know anyone that would build this type of wall. IâÂÂm guessing as long as a liner is used behind the cinder block that would help with moisture issueâ¦rebar should help with stability, etcâ¦
And then there is classic brick which I think may fit our landscape best but is it âÂÂold school??? Too much since our house is brick??? I would face the same issue as the stucco wall since this would be applied to the block.
We may be adding additional decking as the plan shows but that will happen later next year. If youâÂÂre wondering about the blue paint, that was not usâ¦haha WeâÂÂve been here since May 2010 and we think blue was the previous owners favorite color but that too will be changed.
What do you think?
Front right after tree/shrub removal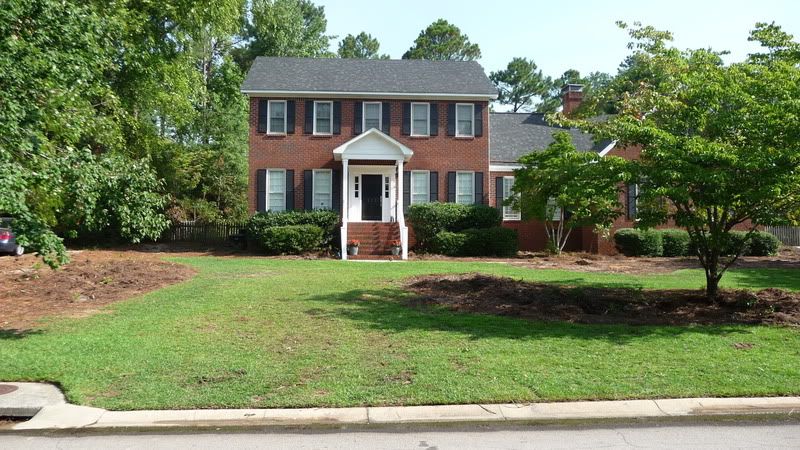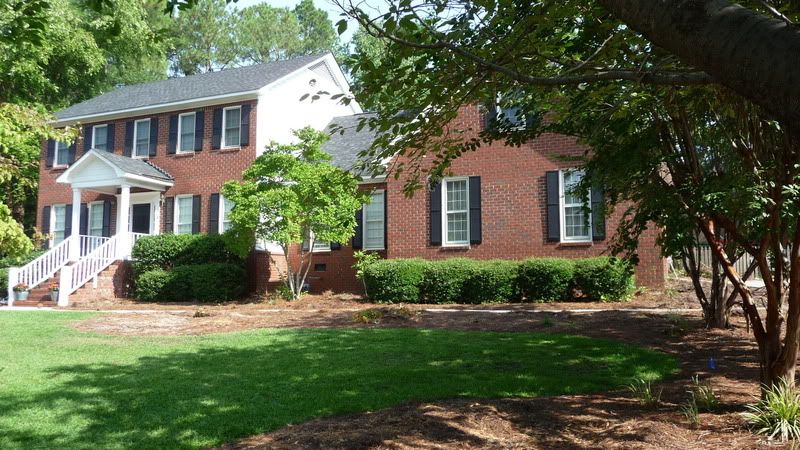 When we moved in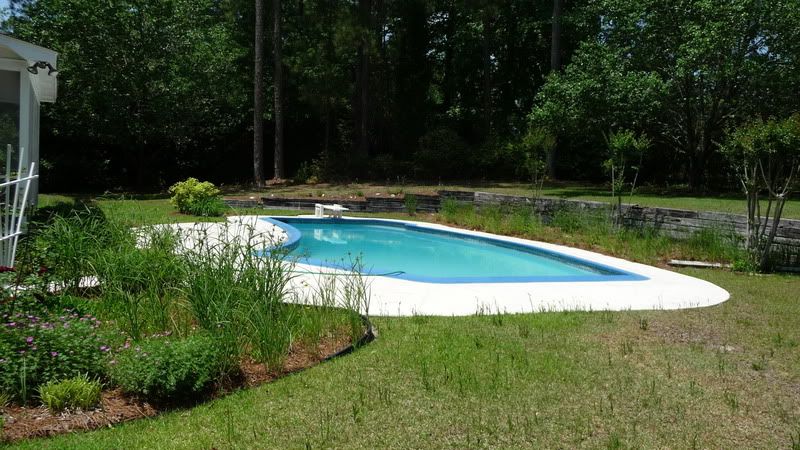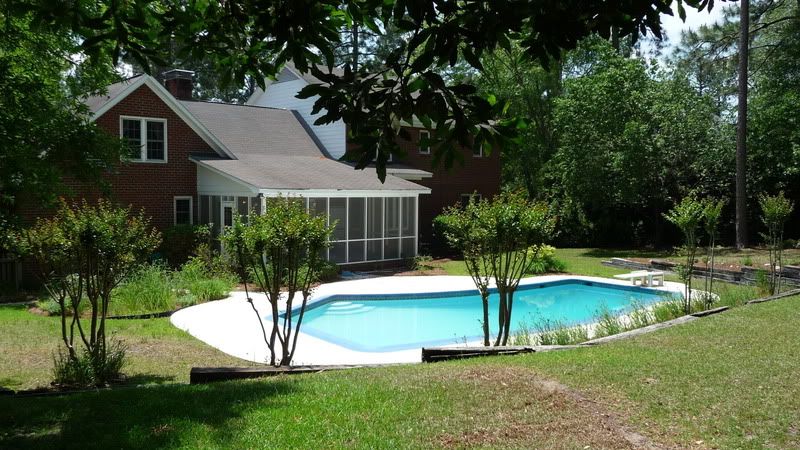 Nowâ¦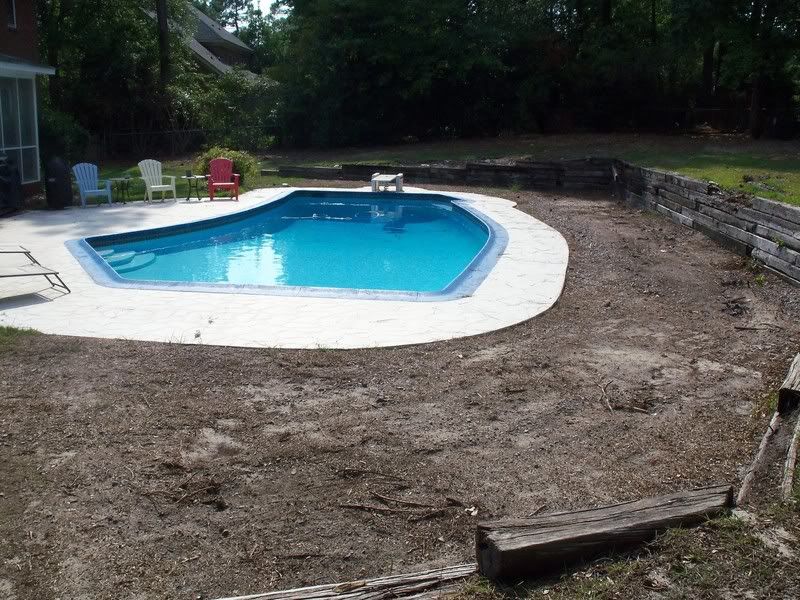 IdeaâÂÂs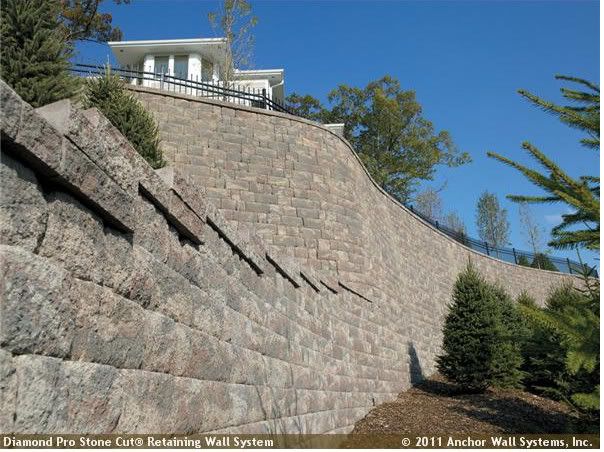 The plan