Violet's Hot Garden: progress & stock tank planter
violetwest
October 29, 2013
Here's a pic of my latest garden project, my stock tank planter. Right now it has a "temporary" juniper in there for winter color-- I'll need to build up a proper base before I really plant it.
The colors are chosen to reflect the colors of the rocks and the twilight blue/purple. Kind of funky, but that's my style!
You can see the area in the back which I planted with a cover crop of winter rye and hairy vetch (which didn't sprout well) to stabilize and build up the soil until I can plant it in the spring. Yuccas, ocotillos, & agaves are going to go behind there in the right hand corner. And rocks. A palo verde tree will go on the left.
Next will be preparing some areas for pavers and gravel.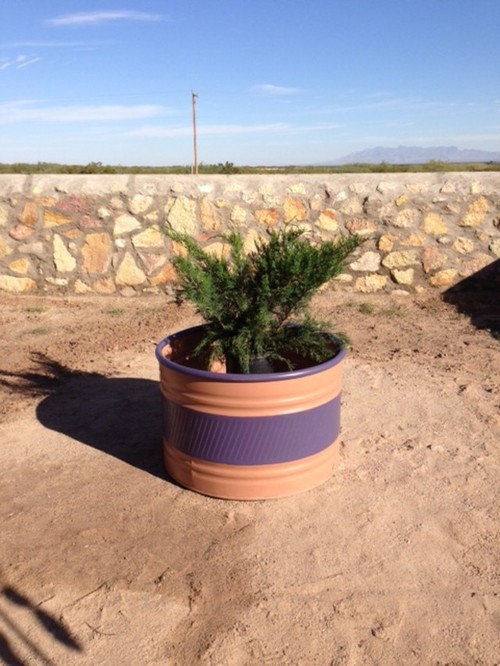 This post was edited by Violet.West on Tue, Oct 29, 13 at 15:35