Help with vegetable garden design
pbl_ge
(5/6)
October 8, 2011
Hi All,
We just bought a house that has massive amounts of weeds and a lot of soil that's not very good and is too alkaline for most vegetables. We are looking to convert a bed that used to contain a large maple tree, and now has a stump and a lot of weeds and weed seeds, into a veggie garden. It's south-facing, and gets the most sun of any part of the yard.
Here's a pic:
Here's the stump, about 6-7' feet at ground level: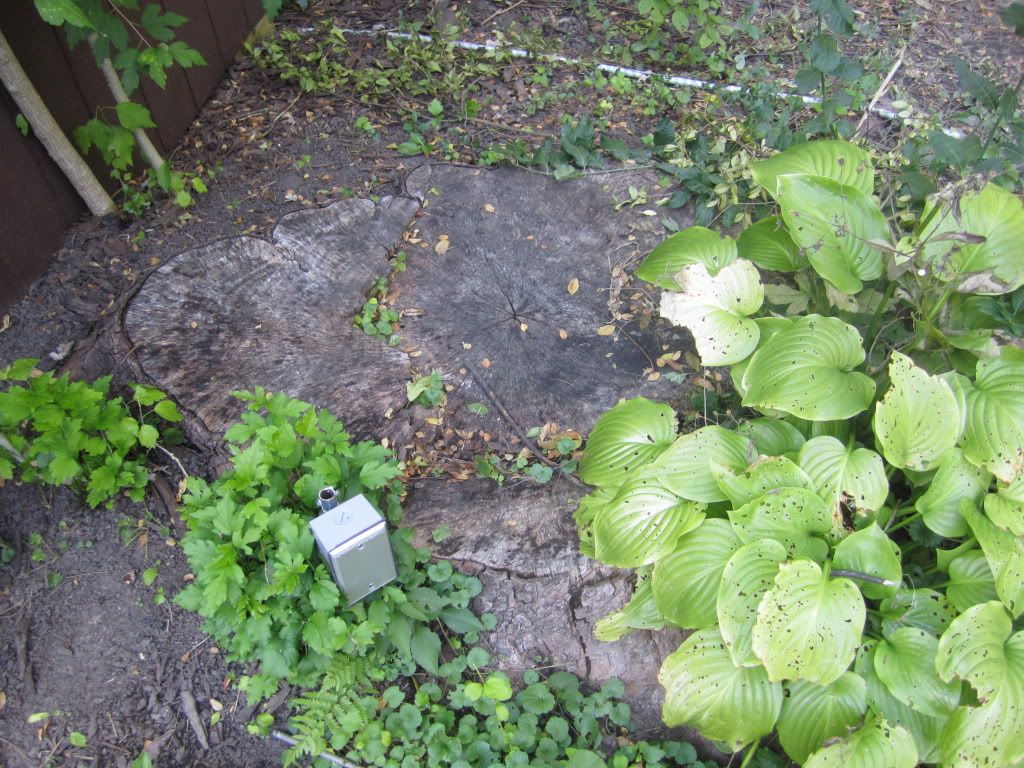 (Oh yeah, we need someone to come dig the electrical wires out of the bed, too--we won't attempt)
And here's the right side of the bed: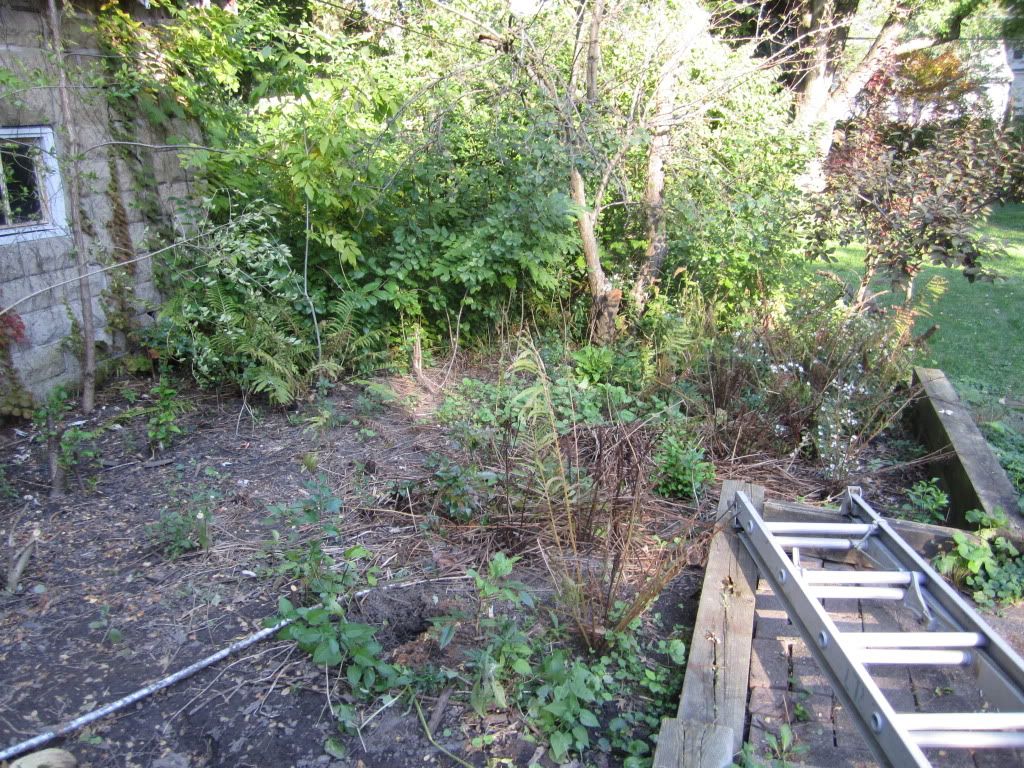 In that photo, you can get an idea of how much we've been clearing out already.
Lastly, here's a schematic of the area:
Some issues:
1. That's not our garage. It's about 2' beyond our true property line, but the house next door is a permanent rental, currently occupied by college kids. It's unlikely anyone associated with that property would care what we did with the strip of land that technically belongs to that house.
2. Lots of bunnies around here. Thus we are planning on a raised bed with bunny fencing.
3. It's hard to tell here, but there's a slight slope. It slope about 12" over a 17' distance, but accelerates further to the right.
4. Eventually, we plan on a major redesign of the hardscaping of this house, but we won't have the cash for a few more years. This would involve replacing the brick pavers with flagstone or similar, replacing an ugly concrete retaining wall elsewhere, building a pergola, etc. Thus, what we make the raised bed with now could be temporary. We also may eventually decide to expand the bed to the right, so we want to retain that as an option.
5. This will be a veggie garden, so we don't want to use materials that will leech nasty chemicals into the soil. Would like to be as near organic as possible.
So, what would you recommend? We were thinking of something like what's in this photo:
...without the u-shape. Cedar walls to about 16", with metal mesh higher up. We were thinking we'd build around the maple stump for now, leave about 2' margin to the neighbor's garage, and perhaps go about 8' into the jungle, as the diagram shows. But we'd love to hear thoughts. Should we wait until we can build the walls with whatever materials we would like to use in our final re-hardscaping? Would you recommend that we pull up enough of the paver bricks to make more attractive lines? Do you have specific thoughts about cedar-enclosed beds?
We prefer this sort of look, but assume it's way out of current price range: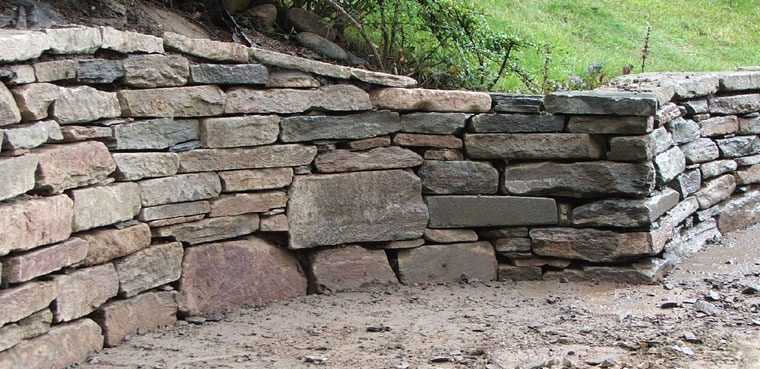 We'd love to hear ideas. Thanks!