help me with plant selection please
Hi,
I'm looking for some suggestions for my backyard planting bed. This area is in full sun most of the day, basically from 10 am till 5-6 pm. I know it looks bad right now but I'm planning on adding lots of compost to make it habitable for my new plants.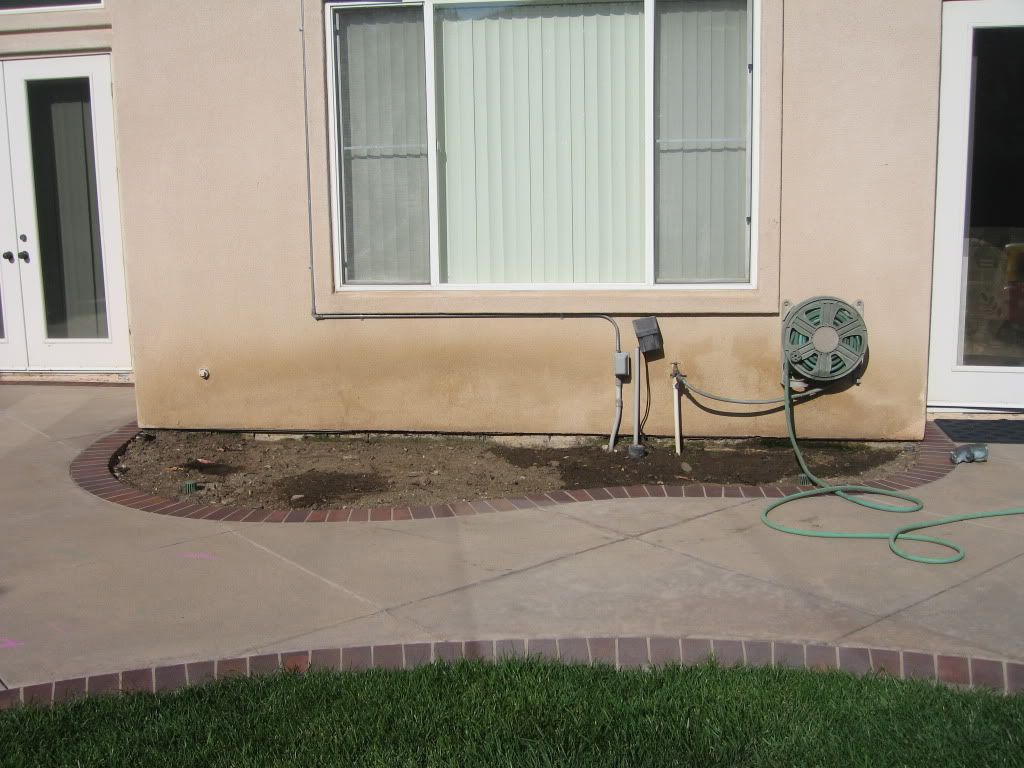 The big window is my kitchen/dining nook and the french doors on both sides lead to family areas. The planting bed is about 15 and a half feet in length and at its largest width it is 5 feet 5 inches. Since I live in Southern California (Irvine), we can spend our evenings outside almost all year long. I love fragrant plants and I'm leaning towards Sweet Olive, Chinese rice flower or other plants that have a wafting fragrance. Anything to get away from boring, boxy foundation plantings or parking lot type plants. Just not sure about dimensions and what be aesthetically pleasing.
Even though I am a beginner at this, I am more than willing to learn and I want to try and experiment and do this myself (hopefully with some help from you guys) Also I have small children so I want to avoid any poisonous plants.
Any suggestions will be much appreciated :)
Sooma