Help--Interior Courtyard in WI
Hi all,
We're in the process of designing a home in WI, and I have my heart set on a courtyard. We lived in the SW for a few years and I really fell in love with courtyards. We have a preliminary plan for a home that includes a courtyard, but I'm concerned about light back there bc a lot of people have told me that it will basically be a blackhole. Here is a drawing of the portion of the house with the courtyard.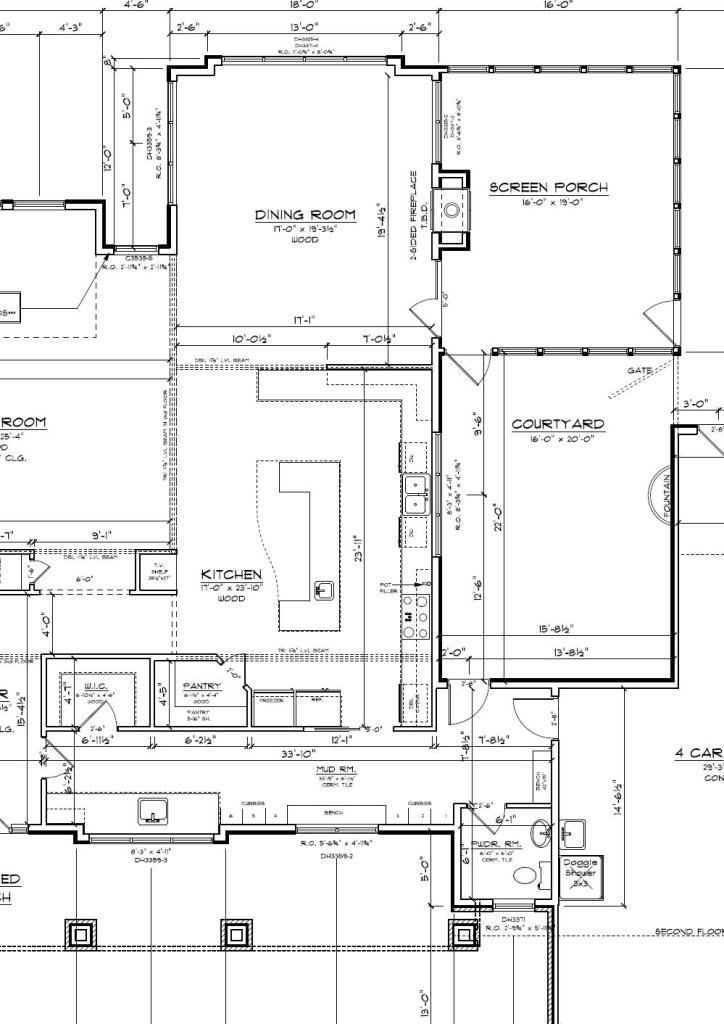 The south wall of the courtyard is made up of the screened in porch, which is 1 story high (and screened--so no solid walls). The west wall is the garage, which is 1 story for about half of the length of the courtyard and 2 story for the rest, and the rest of the courtyard is surrounded by 2 story walls (but with lot of window--so lots of reflection, hopefully). There will also be a french door directly from the kitchen into the courtyard (not shown on plan). Anyway, what do you all think of the light issue? I never thought it would be a problem bc there is no roof! Wouldn't it be like a huge open skylight? I don't expect sun in there 24/7, but wouldn't it get a decent amount of natural light? We're not planning on growing anything in the courtyard--mostly all hardscape, a nice fountain and may be some potted shade plants and vines. Does this sound like a crazy concept?
Also, while I'm on this subject, I'd love recommendations for foutains for my courtyard. I was hoping for something that could go against the wall and be a good focal point from the kitchen window. I want something low maintenance and was interested in the pondless fountains, but I want it to be up against that garage wall. Anyway, any input/suggestions would be great!
Thanks!