Any idea what kind of duckling this is (was)?
mersiepoo
(6)
April 14, 2009
Sigh..why is it always your favorite one that dies?? I got the 'Homesteaders Delight" from McMurray. 10 brown egg layers, 2 ducklings, 2 goslings and 2 turkeys. The ducks seemed to be okay, but the one had a squinky eye that was closed (this is the one that passed away too). The next day duckie seemed to be doing well, the squinky eye was open. I had to go away for 2 days so my husband took care of the chickies. When I came home that night, I did a quick check to see if all was well. Duckie may have been dead already, but they may have been sitting on top of the duck, which is why I didn't notice till the next day. :( Anyway, I thought this little duckling was so cute, and wished that this one would have lived. I don't know what type this is, as they don't tell you what species of duck you will get.
Does anyone have any idea? This duckie was pretty small, and was mostly black with some yellow. Such a sweet little one, I'm so sad this one didn't make it. Not sure what happened. I would like to get more of them, and was wondering if anyone knows what type of duck this is. Here is his picture (the first ones) I also included some pics of my other chickies too. So far they are all still alive. :)
Thanks for any help, i looked in their catalog but didn't see a picture of the duckling there.
Mystery duckling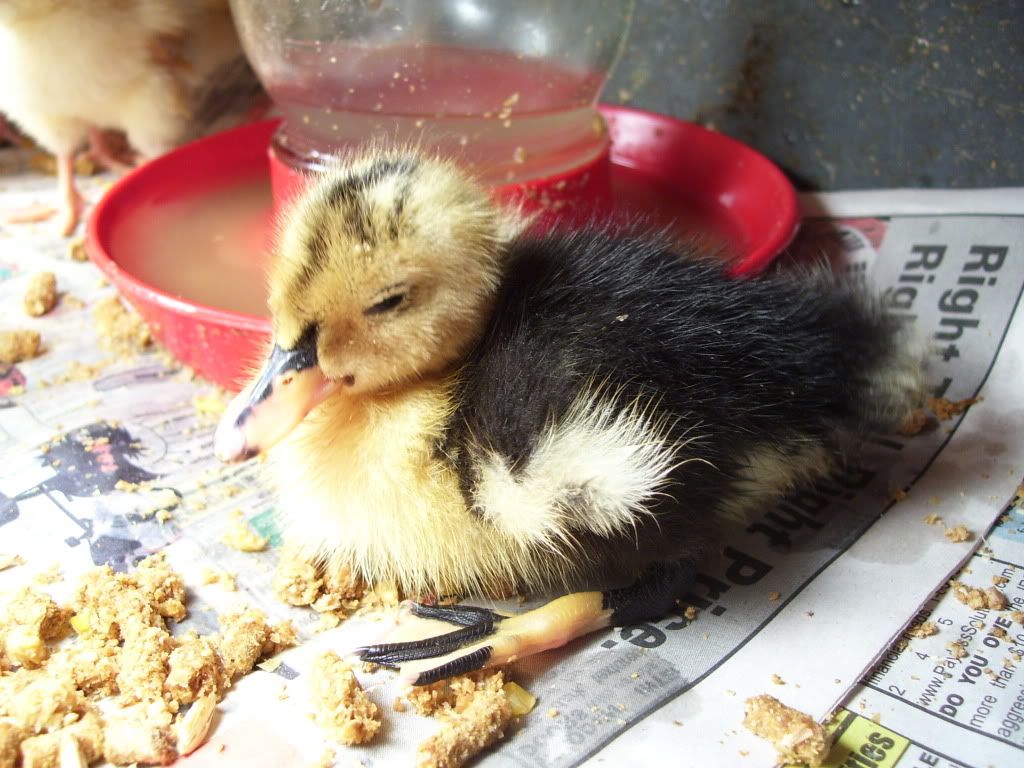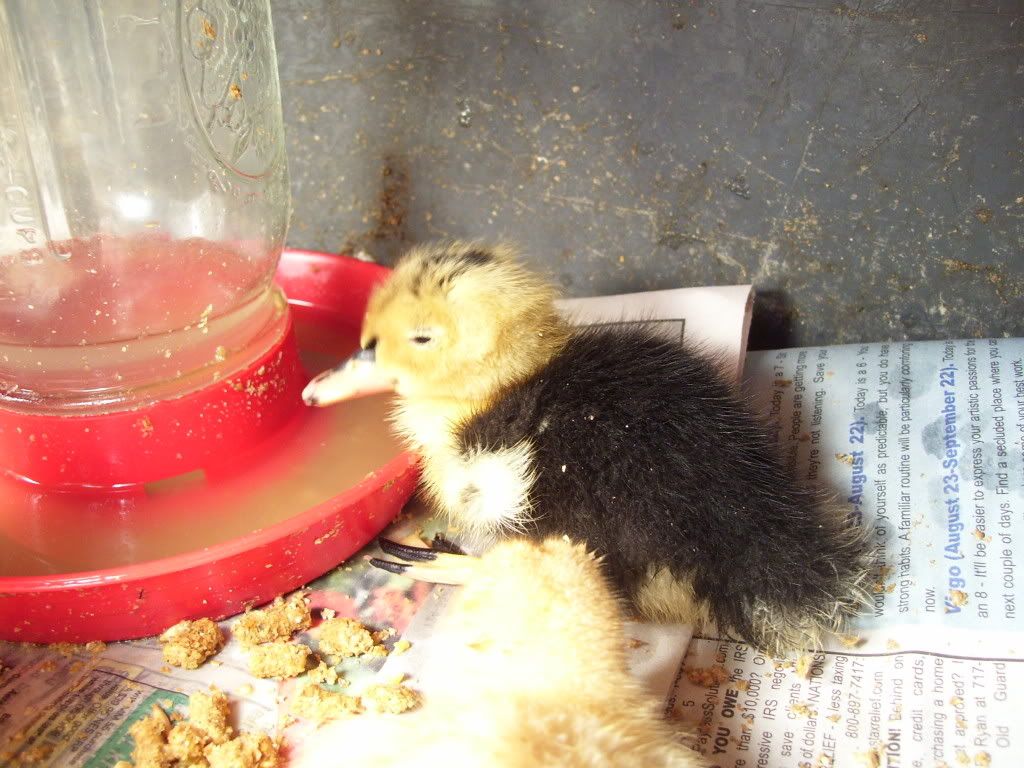 Pictures of my other peeps
Other duckling (maybe a pekin?)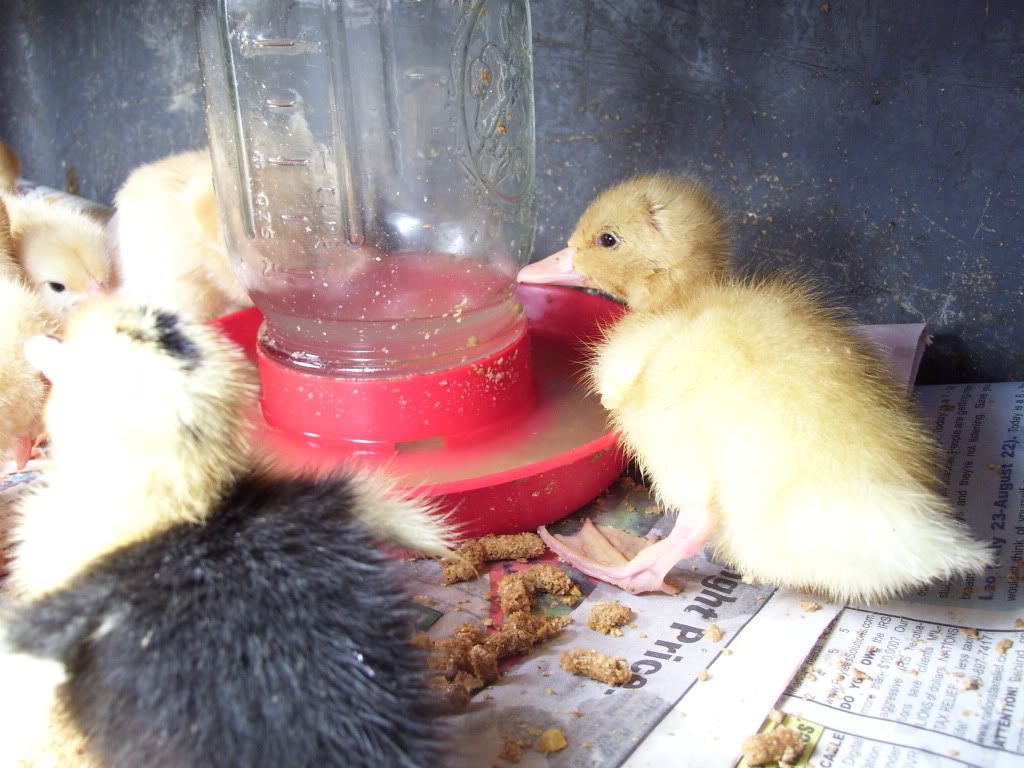 Gosling (I believe they are african geese)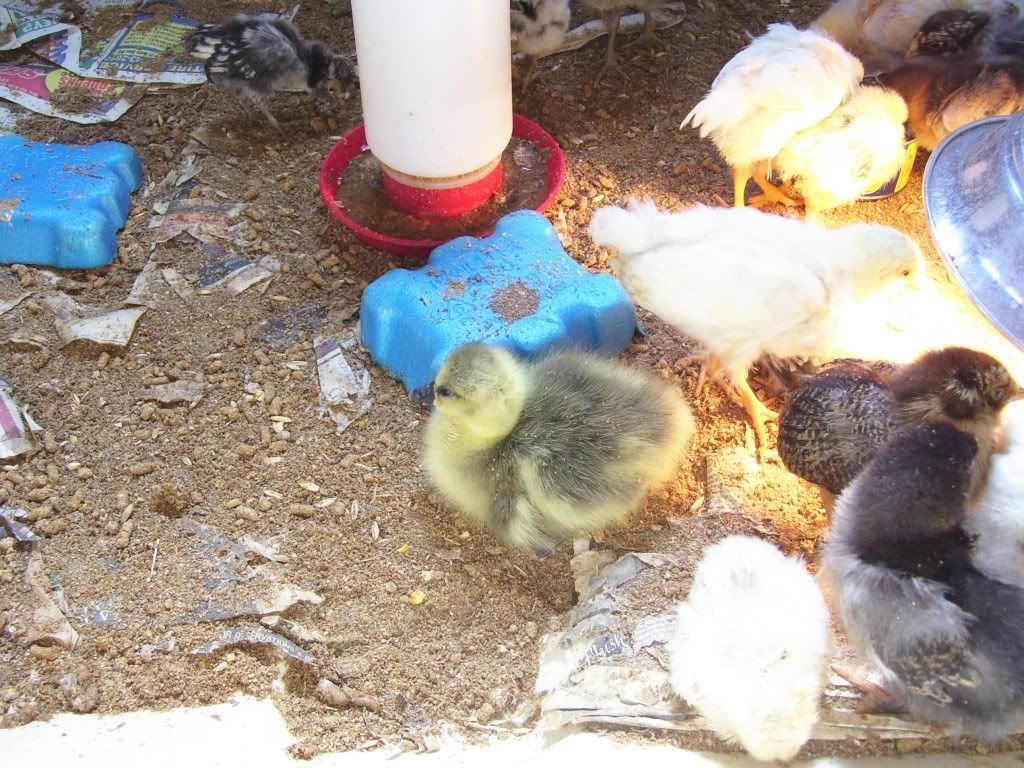 Turkey poult (taking a drink) no idea what kind these are, argh! LOL!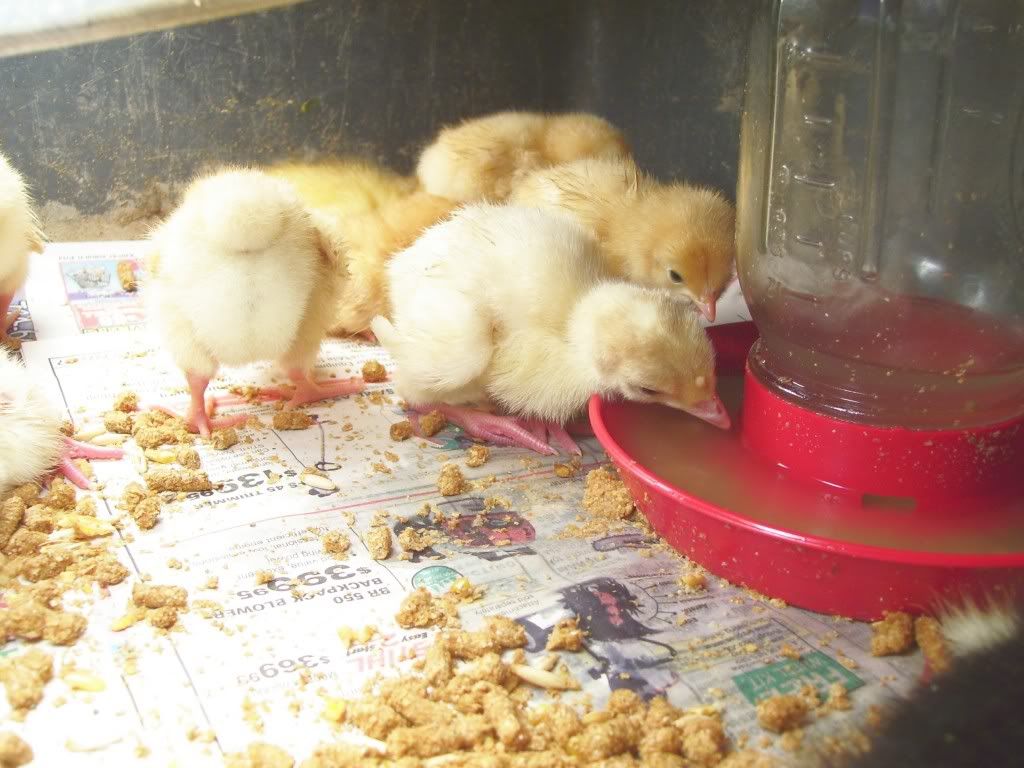 Curious chickie!