HAVE: Yvonne's Salvia Seed offer
mskee
(z6 MA)
March 13, 2007
Hi all,
I have 9 packages of Yvonne's Salvia seed, from my 2006 harvest. Is anyone here interested in them? I know some people have already received/harvested some, but, wanted to let others on this forum know that I have some extra.
If you want one of these packages, let me know, and I'll mail them off to you...you just have to send me enough postage to cover the return trip to you, and a note to Yvonne about you, your seeds, your garden, whatever...
This is me, with my plants last year: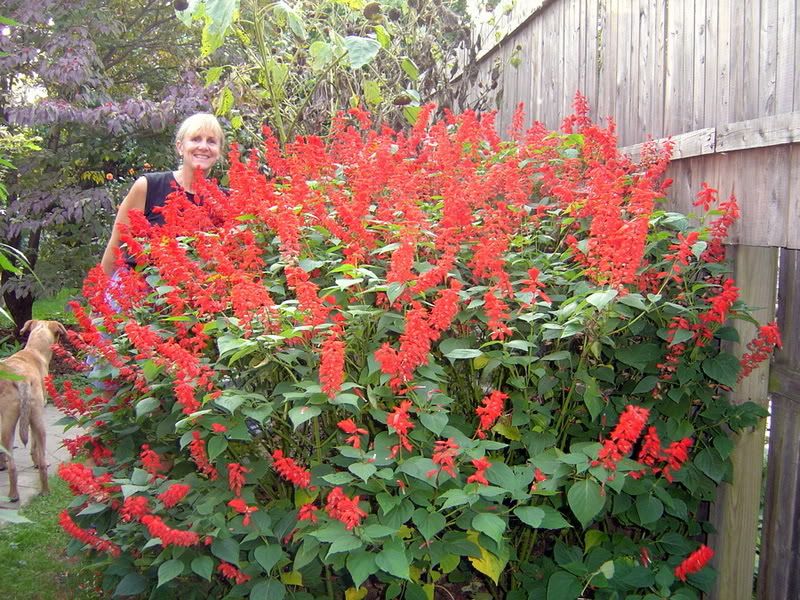 And here is the original picture of Yvonne and her husband Sam (who died this past November), taken in August 2004.
Emily