Beet and Swiss Chard leaves are dying ... help!
Hello Gang - How are you all doing? Im'm here to to ask my fellow experts about something.
It is summer here in Canada and I put in some veggies. Things like tomatoes, leeks, carrots, kale, greens, beet etc... However yesterday I noticed that my beet and Swiss Chard leaves are drying out (full leave or a portion) and then die prematurely. As a precaution I cut all those leaves and threw them away in my green bin.
Here is my question, does anyone know what this is? and the solution? also please mention if this is a risk for the other plants (I can post a list of other plants I have If necessary).
Note: Click on the link underneath the photo to see more images.
Thank you very much!!!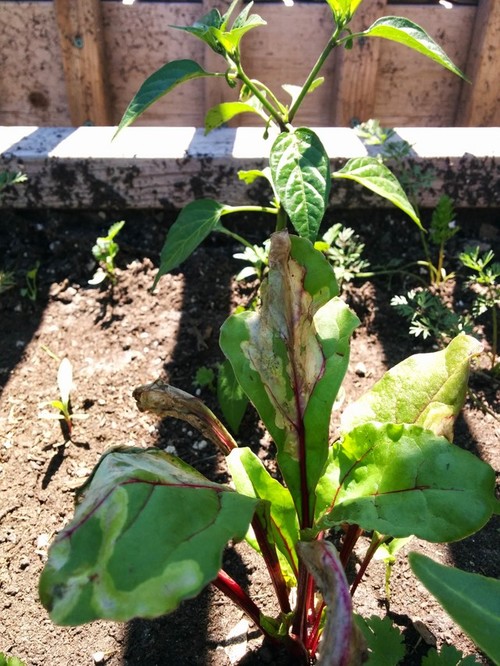 Here is a link that might be useful: Additional photos of the problem