HAVE: Cherry Tomato Mix
EricaBraun
(9b)
May 13, 2014
This is a mix of cherry tomatoes of various colors: Black, Purple, Orange, Red. Shapes include standard cherry, plum, and icicle. They are all small -- 1 to 2 bites.
Freshly dried. Germination tested at 100% (10/10). Packed at 25 seeds per pack.
I'd be thrilled to get anything off of my "want" list, but will consider other edibles. Also, please check out my other seeds available. Larger trades allow us to both get the most out of our postage costs.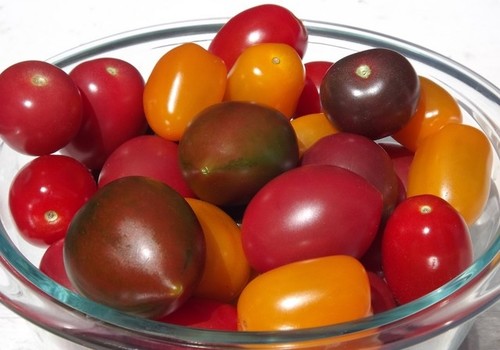 This post was edited by EricaBraun on Fri, May 16, 14 at 18:50