Manure guesstimate?
Konrad___far_north
(3..just outside of Edmonton)
November 15, 2009
My friend who is a cattle farmer delivered me some nice dry loose manure, when emptying I said, looks like around 3 or 4 ton's, he replied no, at least 8 to 9 tons, I see it by how low the springs go on the truck. I said guess it's heavier then it looks.
Last year he delivered about the same amount with the exchange of honey and machine shop work of around 250 dollar.
He found that this was fair, I don't want to be cheap but then when he say's 8 to 9 ton's he might be short?
Is $250.00 fair, delivered about 20 min. away?
I still find it hard to believe that this is 8 or 9 tons, if it would be soil yes but not manure.
This picture shows the amount with 10 wheelbarrows gone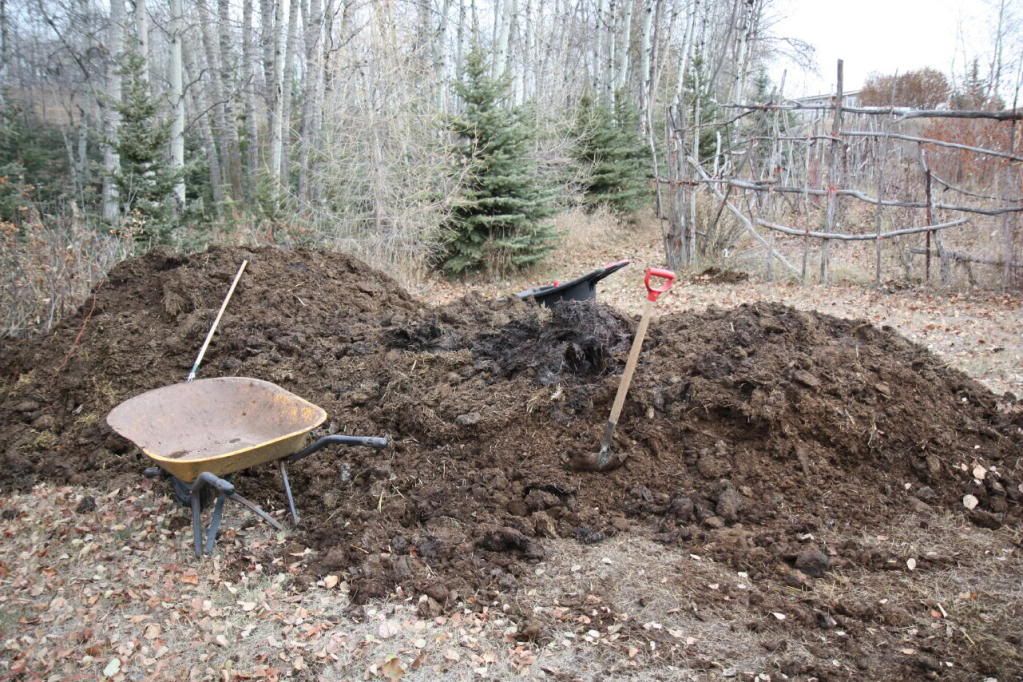 Konrad