Spring garden tour
Hello,
I have a photo tour that I posted on Flickr of our garden in spring color.
http://www.flickr.com/photos/japanesemaplegarden/sets/72157632146151331/
Our garden is always changing, with new additions, and shrinking lawn. We like to have four season interest with a balance of Japanese maples, evergreens, and other rare and unusual plants giving the garden year round color and texture. We like to use dwarf plants to give our garden a larger feel. Most of the planting beds are built up to provide proper drainage and an elevated stage for all the plants to shine. I hope you enjoy!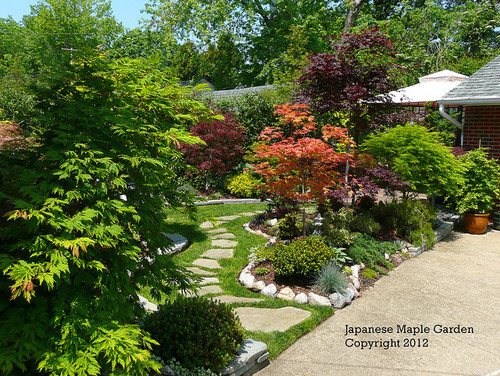 Here is a link that might be useful: Spring Garden Tour - Flickr
This post was edited by JT-1 on Wed, Mar 27, 13 at 16:04