a few chilly spring morning photos from my garden
juliaw
(7b/Sunset 5 -- PNW)
April 17, 2007
I took a bunch of photos in my yard this morning. I didn't really realize until I looked at them that spring has sprung. I hadn't noticed how much growth was underway (including weeds, unfortunately). Not much in the way of flowers to look at, but a lot of intense, fresh, rain-washed greens (the dianthus are almost neon!). If you see white strings running through the images, those are marking the borders between the beds and walkways for some sort of future edging that I haven't decided on yet. Thanks for looking!
starting in the shade of the deck. There are (tentatively-identified) Astilbe tacquetii in the front (the barely-visible new red stems and foliage), Astilbe 'Diamant' center back, and Astilbe 'Amethyst' with the bronze foliage on the right rear.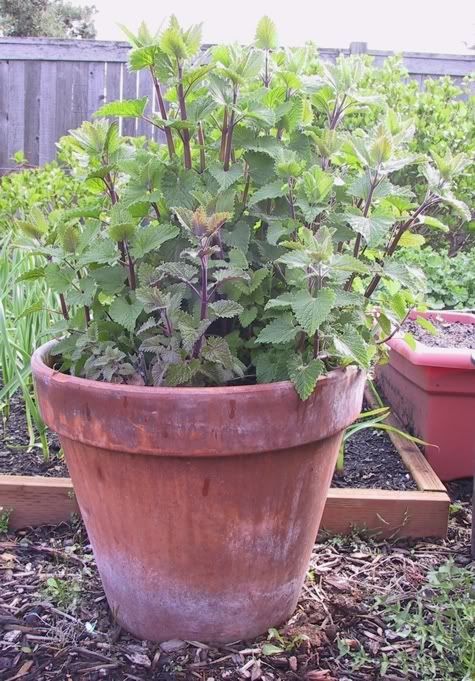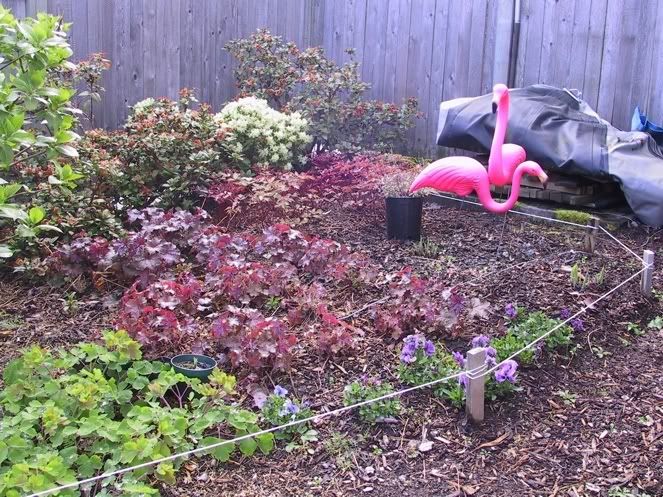 with Huechera 'Palace Purple', hosta (eyes are invisible at this distance), dwarf rhodies, more astilbe ('Erika' -- the burgundy foliage immediately in front of the cream rhodie), violas and another new clump of aquilegia lower left. The flamingos (yes! I have flamingos!) are transluscent and backlit so they glow like they're on fire.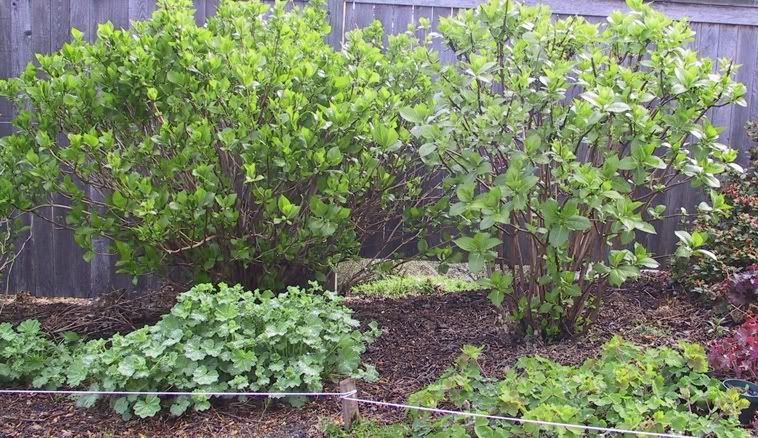 (Alchemilla) won't look this good again for the rest of the year.
Backlit
(And yes, the color is that intense -- they're actually hard to look at in real life.)
Sedum spathulifolium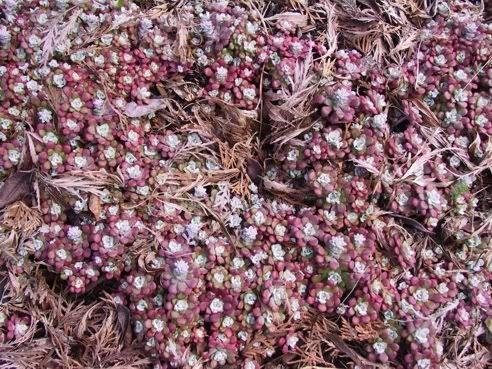 During the summer it's a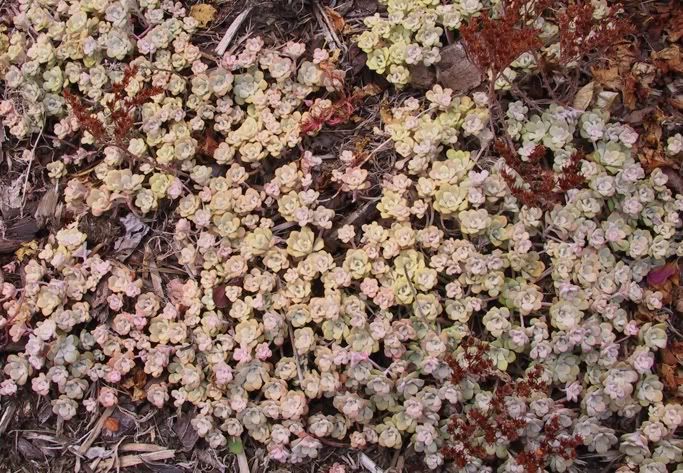 wearing their spring finery.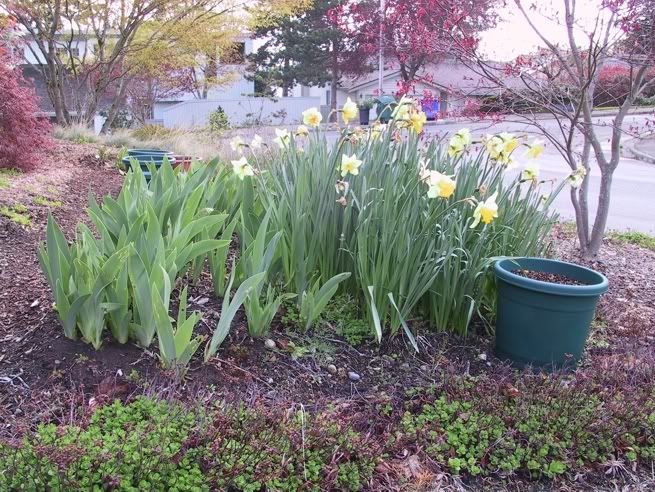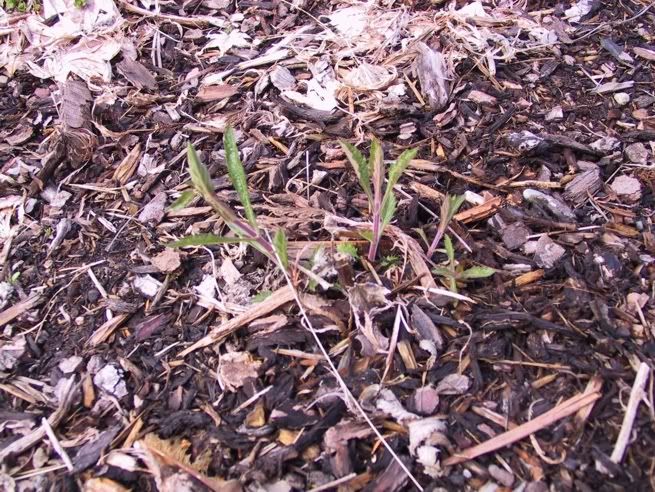 peaking out of the soil. Summer can't be far away!
And finally,
Happy spring everybody!