New to this, looking for Ideas!
Hello all, I am totally new to the gardening thing, but I really enjoy being outside and working to improve the look of my yard. I wanted to do something dramatic to my yard so 2 years ago I put in a flower bed in my front yard. Now I didn't know about the news paper trick, so I dug out all the grass, by myself, with a regular old shovel... It was tough work! Dont know the exact measurements but its roughly 25'x10'.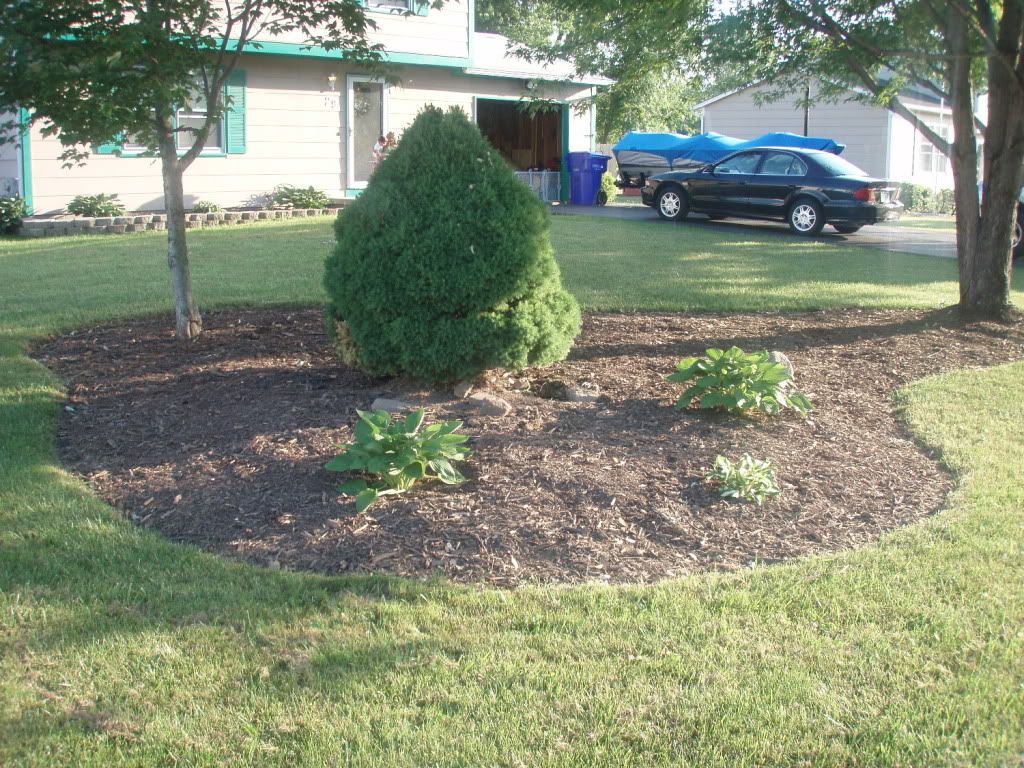 Not much has changed from these pictures, due to spending most of last summer painting my house. I did plant some purple Phlox in front of the hostas today spaced 36" apart following the shape of the bed. I was thinking about something in-between the hostas and then something behind those, and infront of the bush, that grows a bit taller(open for suggestions). One more question, with the Phlox. The package said Annual's, but I have the same plant(different color) on the side of my house that comes up ever year. I heard about reseeding, will this happen with my new plants too? Any suggestions would be greatly appreciated!
Thanks,
Anthony