This is what happens when you run out of room!
newyorkrita
(z6b/7a LI NY)
June 19, 2013
I have 62 tomato plants in ground, 14 pepper plants and some other assorted things. Means my in ground space was taken up already but I wanted to grow lots more veggies. So things started going in pots.
I have 10 eggplants, 2 yellow summer squash, various zucchini plants, greens. cauliflower, cowpeas, okra, leeks, celery, beans, cabbage, a spaggetti squash, melons, peas and armenian cucumbers. All in pots. On my sunny driveway.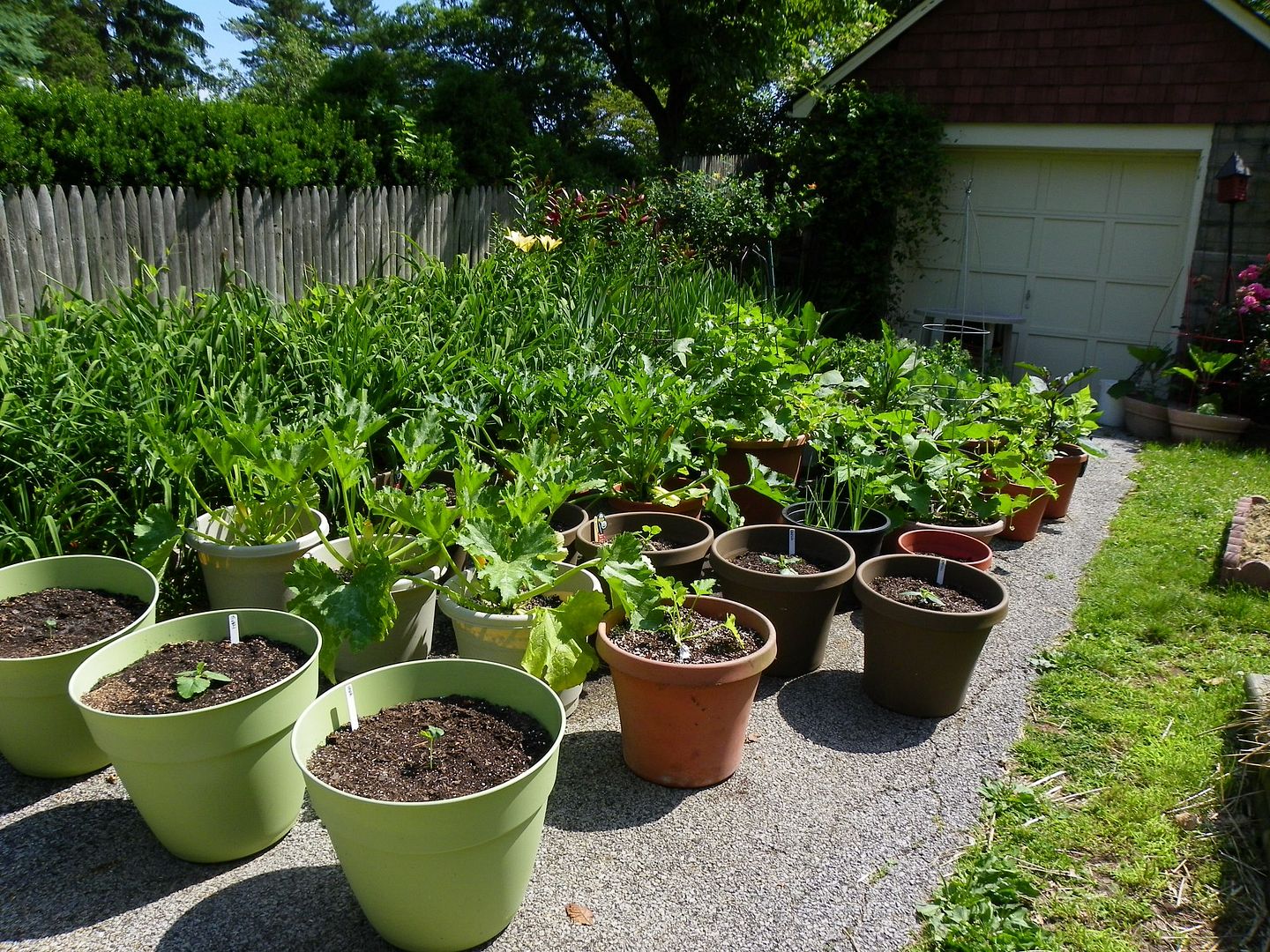 I like this picture because it not only shows the driveway pot getto but my little bean tower bed off to the left. I have planted bean seedlings on those towers which were sold as tomato cages.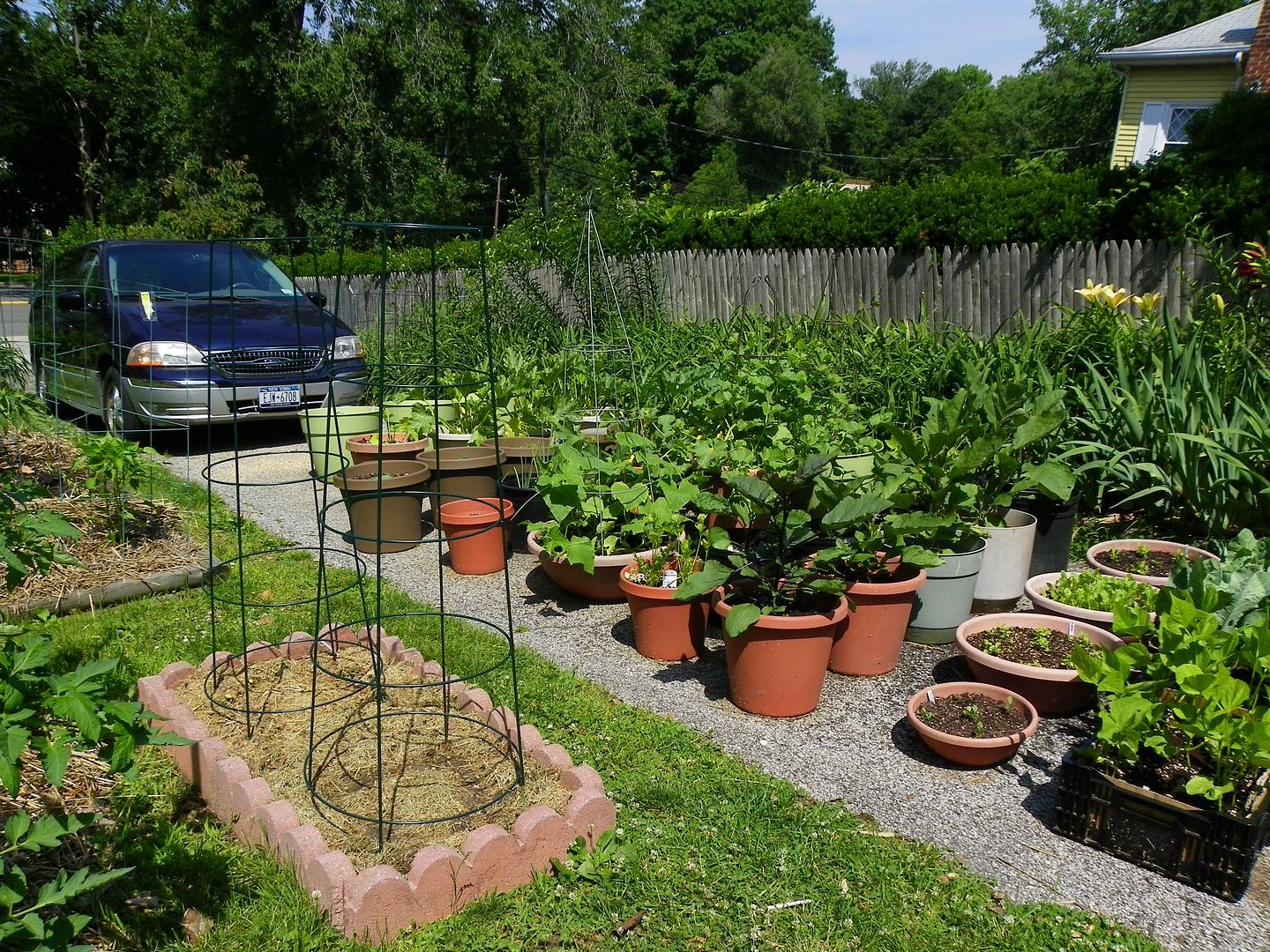 A gardener needs all the space one can get!