A California Friendly Landscape
Central_Cali369
(Sunset Z9, Fresno, CA)
July 18, 2013
Hi, I wanted to share a little of what I've been working on for the last couple of years. The area in which I live receives less than 10 inches of rain per year. A lawn is not only impractical, it is simply not meant for our desert climate. I have been experimenting with different desert plants and foliage types to add texture and interest to the garden. Here are some pics of my work so far. I hope you enjoy :)
Native Penstemon with Stipa tenuissima and powdery echeverias.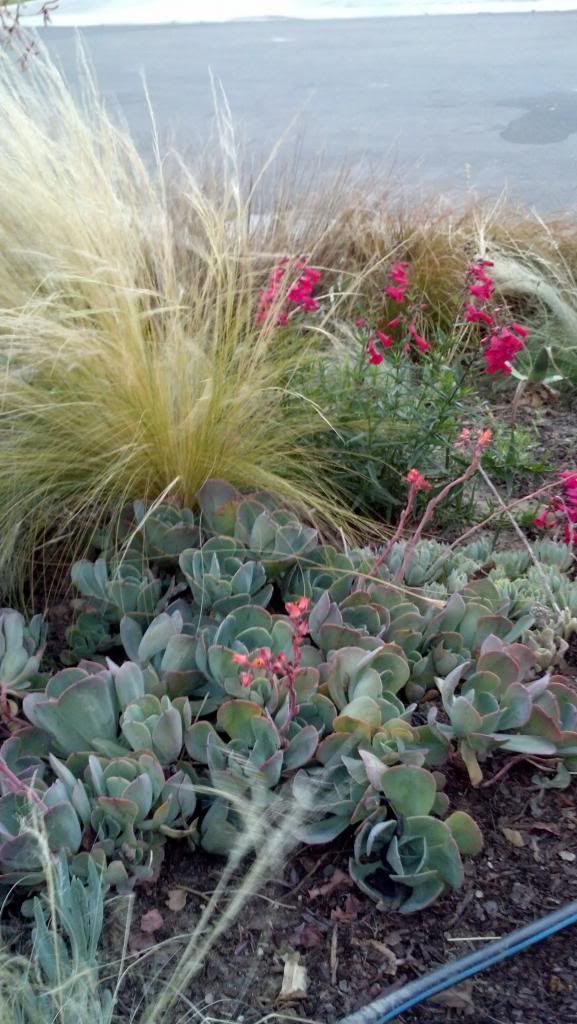 The low grey Santolina has the lovely yellow blooms, and the sedges and grasses provide movement in the garden. We receive some coastal winds so the grasses look lovely swaying in the wind. Other plants include Cotyledon var. oblongata and Aloe Cameronii that add interest with their powdery pink and bright red blooms, respectively.

More of the Santolina, blooming cotyledon and Phoenix canariensis palm


Cotyledon blooms, and you can spot a dark (nearly black) aeonium "floating" in the background.

Blooming echeverias

Salvia canariensis and our native coastal artemisia make for a dramatic grey/purple combination.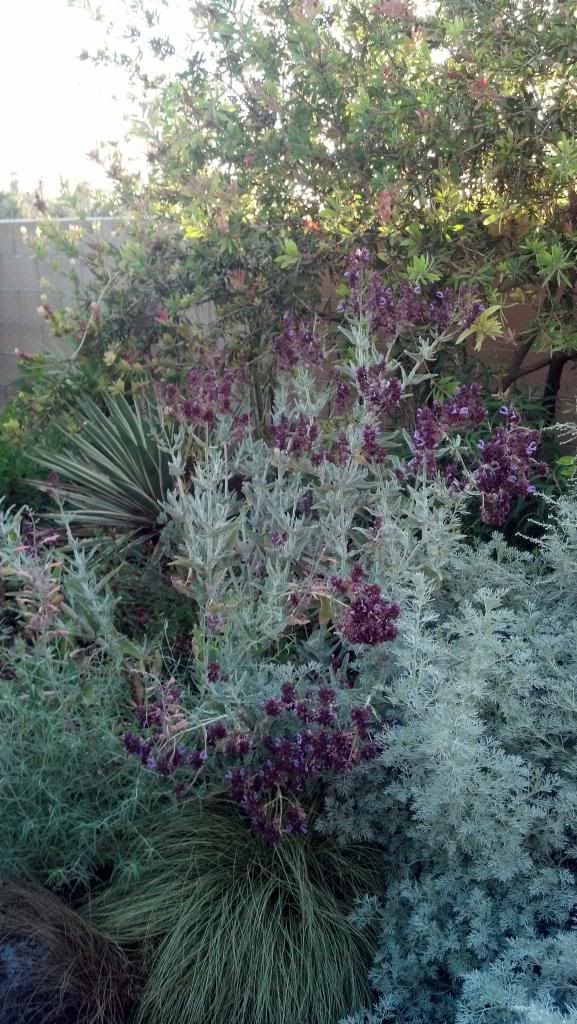 Our native Datura wrightii

And out native primrose grown from seed collected in the hillsides near our home.

I forget the name of this Aloe, but there is a variety of succulents here including Aloe arborescens and Aloe 'Hercules' here. Both are large tree aloes.

And finally our small front yard. The palms were pre-existing and we decided to water them with drip irrigation and incorporate desert grasses and plants underneath.