more groundcover pics
chris_ont
(5a Ont)
July 9, 2005
Hi
Here is the way my ground cover bed is shaping up. The idea was to try a whole bunch of different ones and then see how they duke it out. The "winners" (prettiest and forming the densest cover) get to take over a piece of lawn.
Here is the battle so far: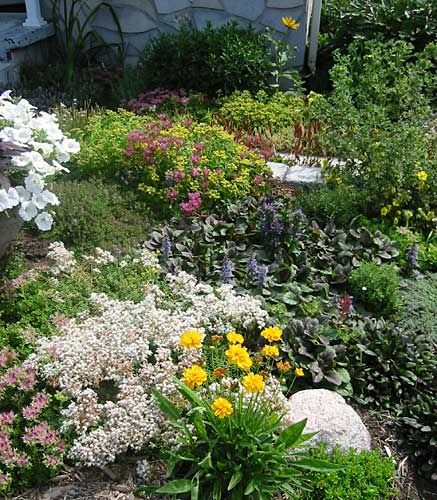 Surprisingly, the creeping thyme (beside petunias) are holding their own in spite of serious competition from surrounding plants.
The white guys are most agressive but I wonder if they won't look ragged once finished blooming.
The purple guys in the back seem to be switching to the yellow team.

The foliage of the pink guys (left) looks a lot like the yellow guys but is blooming later. Pink guys spread fastest - weeds don't stand a chance.
Blue guys in front are a definite contender but very aggressive and late to get going in the spring (I thought they didn't make it through the winter. They are now seriously crowding the wee little wooly thyme (bottom), which is making a run for it.
The little pretty with the single white flower appears to be looking for a referee. I think I'll rescue it.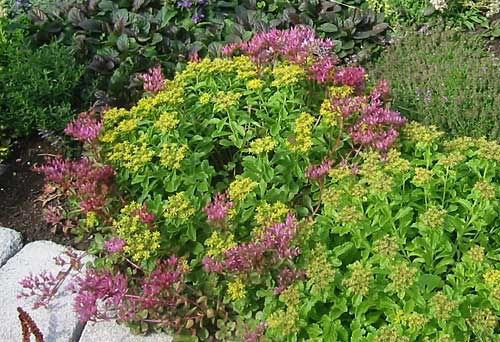 Clearly, Yellow guys annihilated the purple team. Will be interesting to pick out the survivors to start them somewhere else - I rather like that colour.
Hmm, can ya tell I can't find my plant tags right now??
C.