Want to do a foundation garden
legacybuilder2
July 6, 2013
This is my first time in the garden forum and I'm by no means a gardener so I need help. I assume you are just as amazing as the home forum folks with suggestions! :) I'd like to put some flowers between these shrubs to make it more colorful. The existing shrubs are so tall I don't know if it will look weird with flowers.
We want to put our house on the market soon so I need some quick curb appeal. :) I need something that will stay in bloom or begin to bloom now into late summer. I live in Virginia Beach, VA. This side of the house gets morning sun until about 1p each day.
Any suggestions and recommendations?!
By the front door I have jasmine (white) and 3 day lilies (orange).
By the mailbox I have all purple: Clematis, vinca, and I don't even know the names of the others.
I did buy some yellow purslane today, not even sure a good idea. It was pretty.
Oh Yeah, I have a container I need to make pretty. :)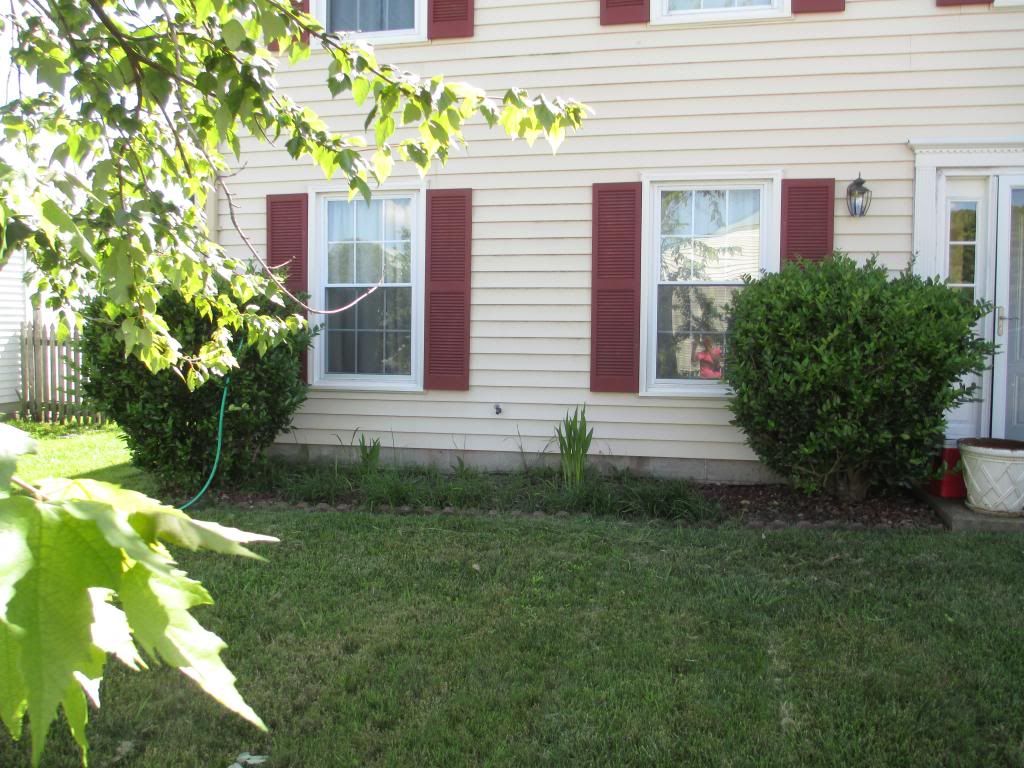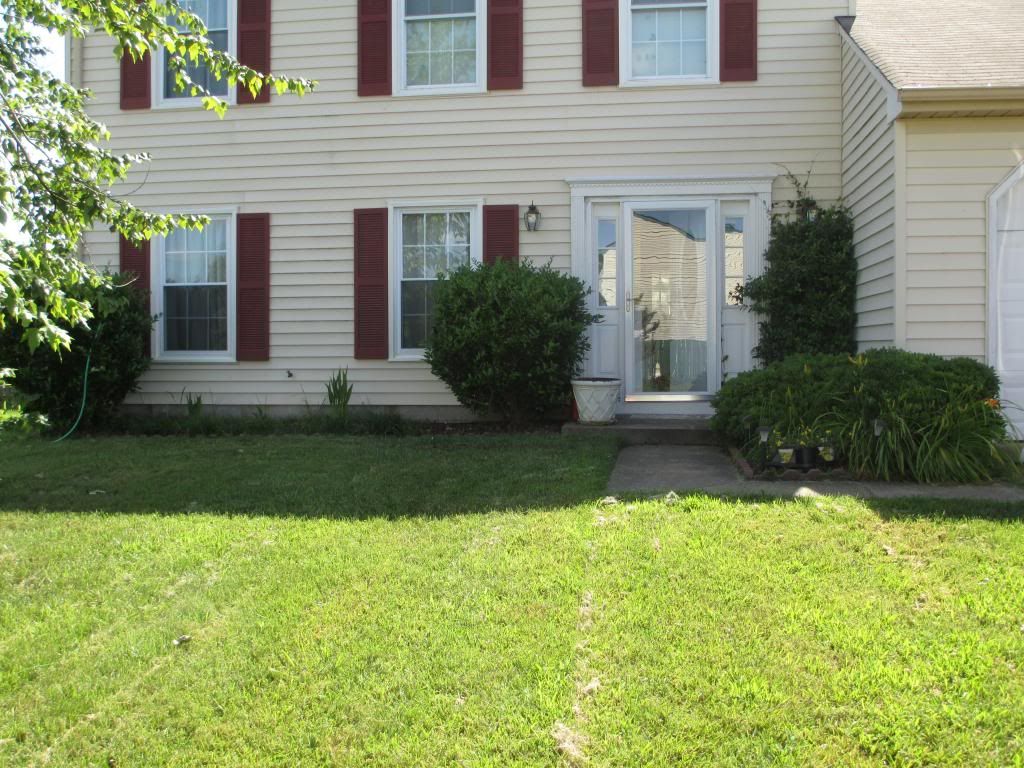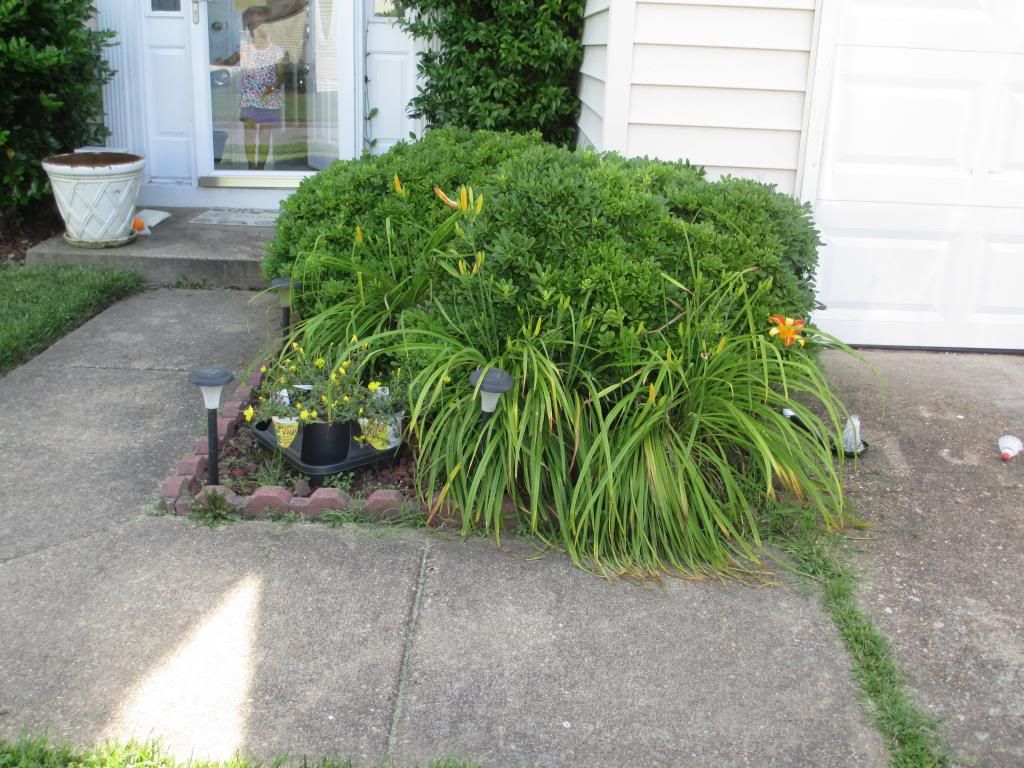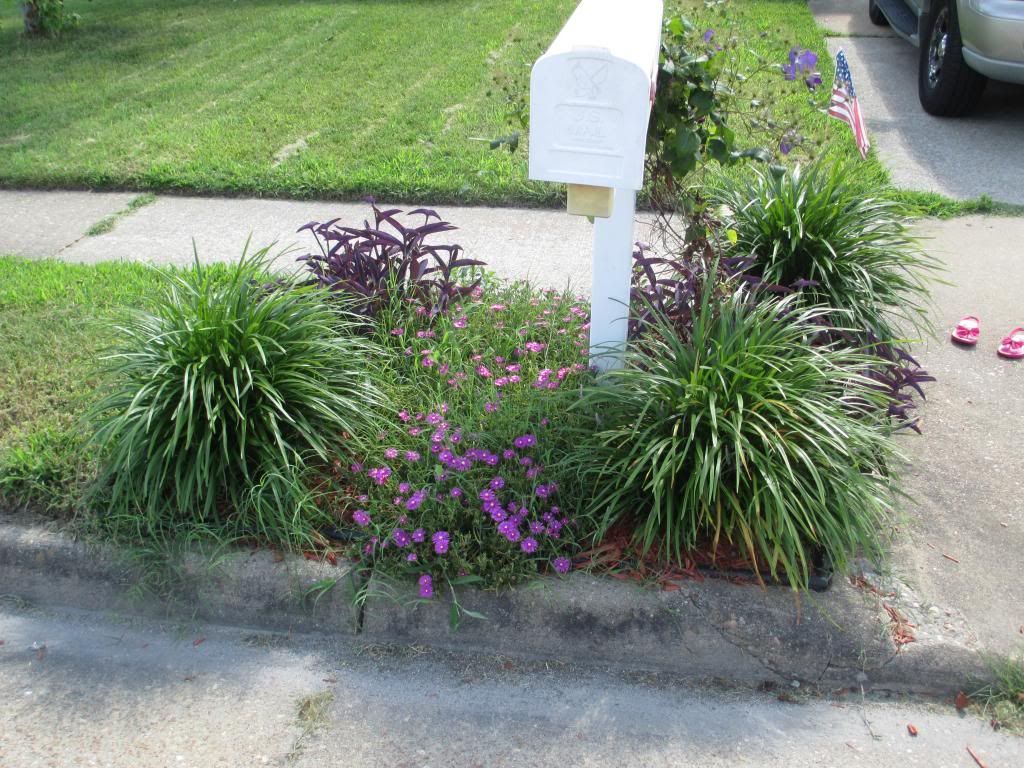 Thanks in advance!!