new garden(long)
trini_chaconia
(z8 TX)
July 23, 2005
I recently moved to Texas and have been planting and planning since I arrived...here are a few pics of the front beds I've worked on and a shot of the backyard where I have just begun to work on...hope you all enjoy.
DATE IS WRONG ON PICS...sorry for the length as well
left side near my front door...the river rocks were already there everything else I added and removed a few things as well.
some shots of the tree in the center of the lawn...the kidney shaped bed was there along with the rocks...everything else I added...look at the hostas go.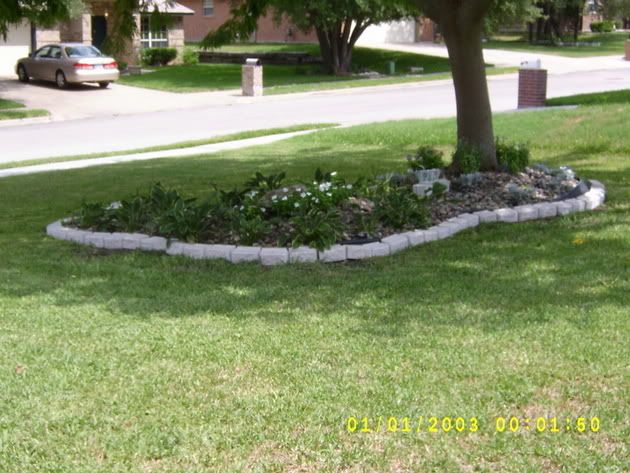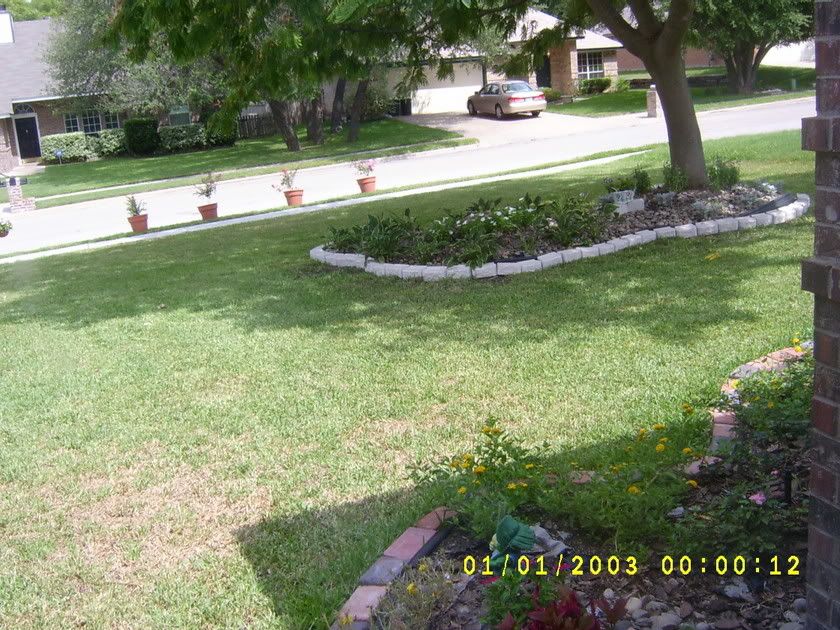 Pots in the front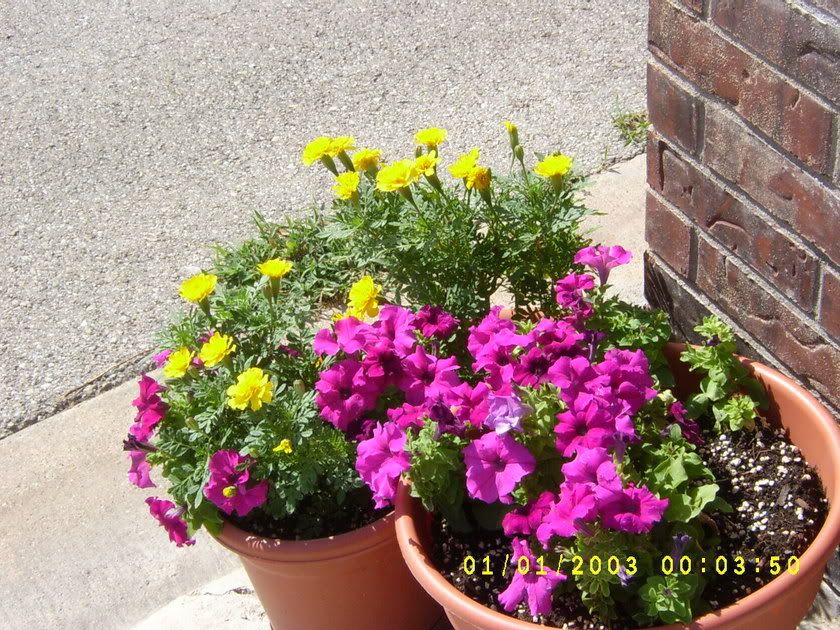 Finally my lonely shot of the backyard where I have started to do some stuff..under the tree I planted ten azaleas. a bargain variegated lace cap hydrangea and in the raised bed...which I have dubbed my perennial bed, I have a few cannas, a salvia gauranitica and a few other little things, in the hanging basket I have a few coleus...will share more as I progress