What's left after 20' of rain in 3 Weeks
NikkoBlue
(8b GA)
August 11, 2005
With our terrable storms, I have lost many plants to rot, despite moving them, and using sand for drainage, however.... my mail box looks great!

I love Coleus.... and it's color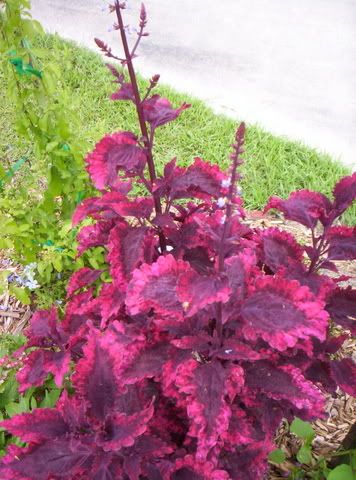 This is what make's it worth it... when you see a beauty like this fly into YOUR yard for your pollen!
We had a set of baby birds hang out in our back bed for about a week, while they learned to fly..... which was so cool!