Hot & Humid Pix
Joyce
(Zone 7b LI, NY)
August 14, 2005
Been having a horrible heat wave here on LI all week...
Took these pix anyway...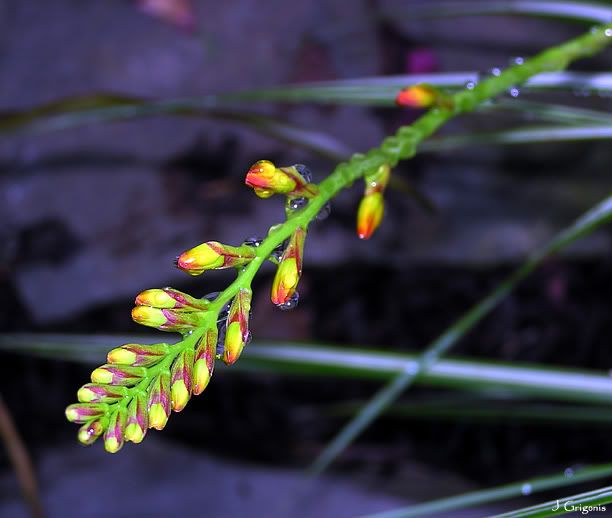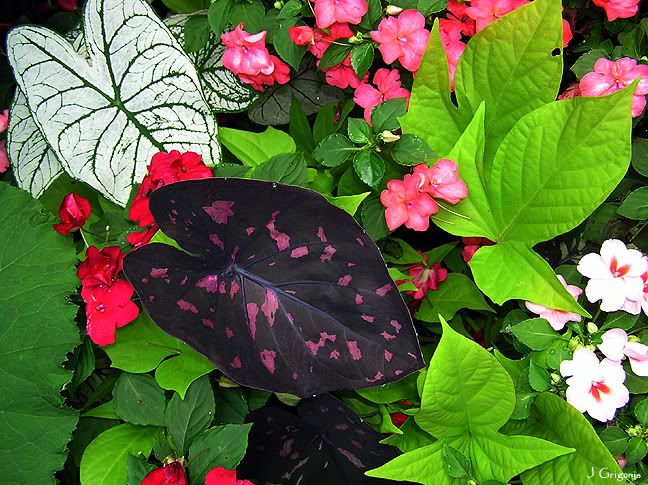 Kind of weird juxtaposition...the iron goldfish hangs from the bottom of a rainchain.
Looks like it is smelling the flowers.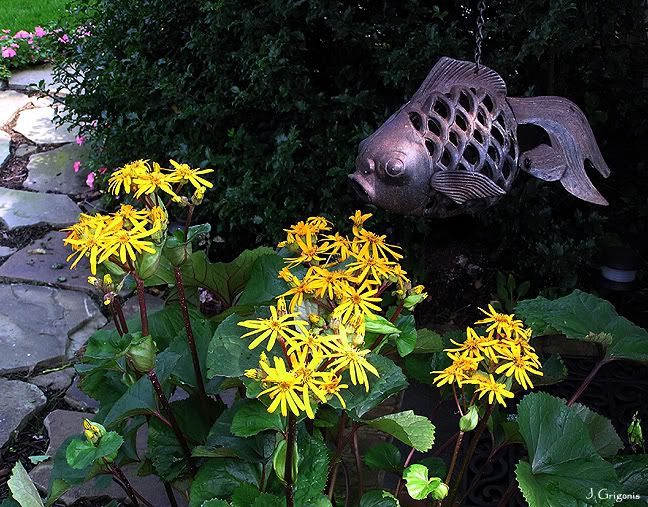 The new stepping stone path we put in ourselves this spring...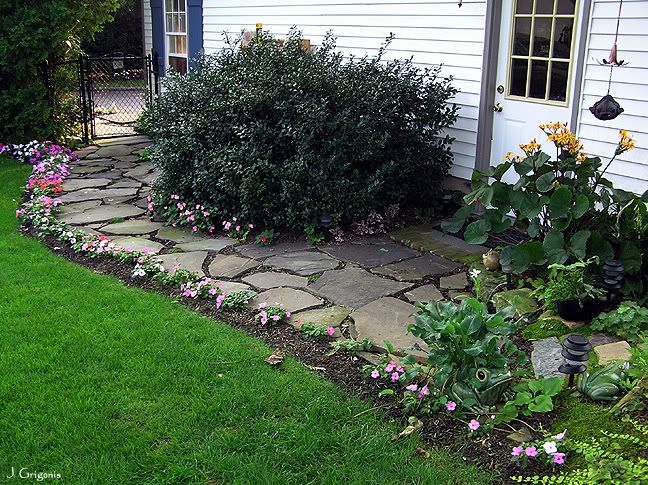 And my bowl lotus that bloomed for the first time this morning.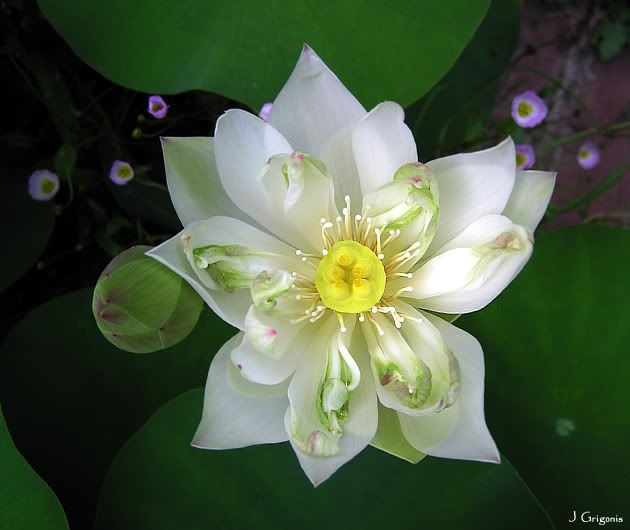 The whole container is about 30" wide and12" tall.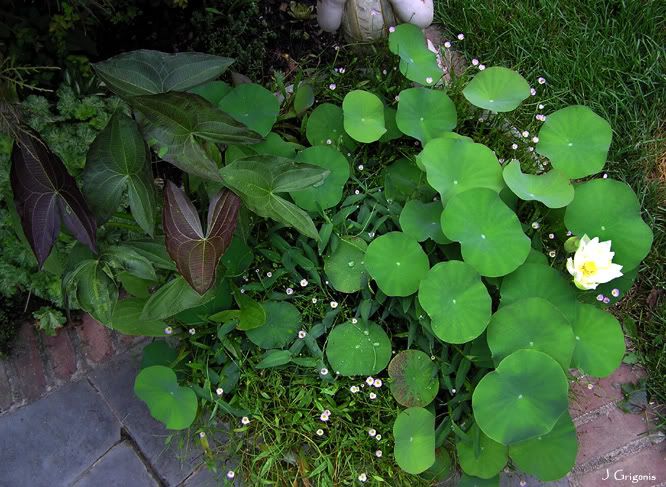 Thanks for looking....
Hope you are all staying cool!