Photos - Lasagna and Lizards
PuraVida
(Costa Rica)
August 4, 2005
These are some pictures of some work I did on my day off. And a couple pictures of the owners of the garden.
To see the results of the 'Lasagna' method I use, use the link a the bottom and scroll down the page.
Pura Vida
Lasagna #1 - Smash down 6 foot tall grass and unwanted plants. Cover with cardboard and newspaper.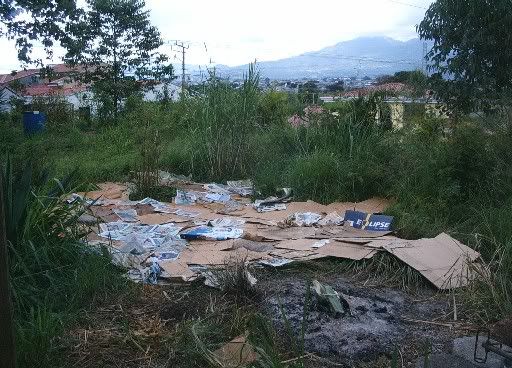 Lasagna #2 - Cover with layer of hand shredded cardboard.
Lasagna #3 - Add as much vegetable scraps and or compostables as possible (I only had veggie scraps)
Lasagna #4 - Top off with a layer of Hay to keep protect it all.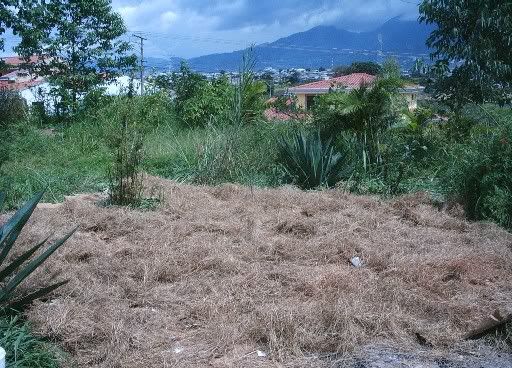 Very common geckos around my garden.
Not as common type of lizard - can anyone ID it? Latin name only please.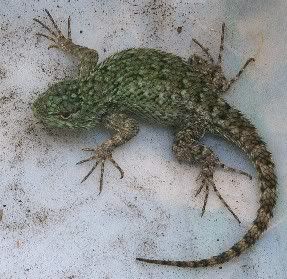 After 5 YEARS!!! I have TreeFrogs!!! This is a young one.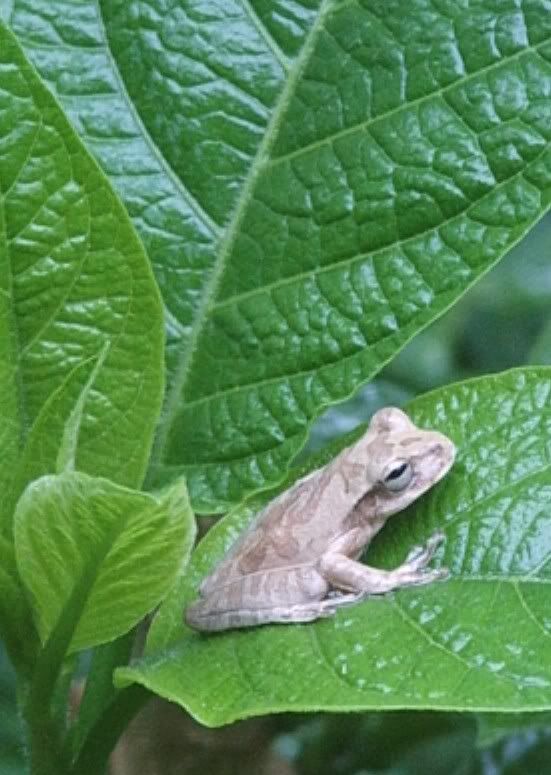 Here is a link that might be useful: My Garden Blog