Sunny September Sunday Shots
Joyce
(Zone 7b LI, NY)
September 11, 2005
It was a beautiful sunny, cool & crisp Autumn-like day today...perfect for taking pix!
A hardy terrestrial orchid: Habenaria radiata aka Flying Crane Orchid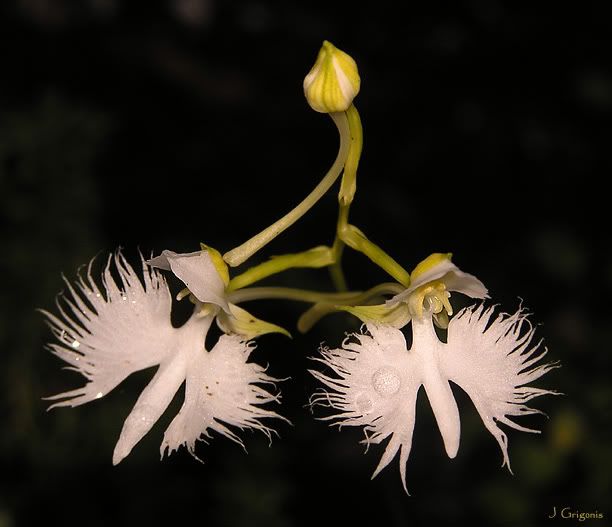 Sedum 'Neon'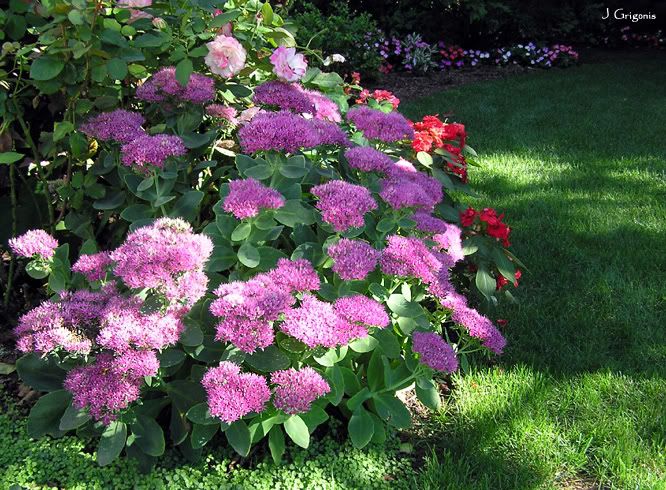 Miniature hostas and moss by the 'Pondsai'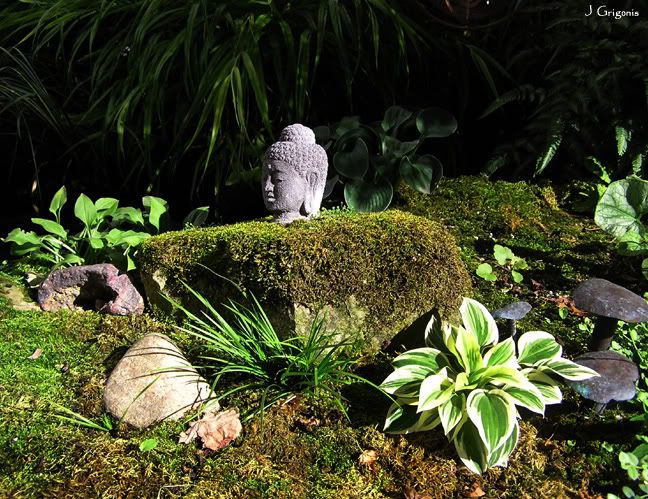 I can't stop taking pix of my Passionflowers!
Funky juxtaposition...Caladium, Dicentra scandens, and a little Spigelia marylandica.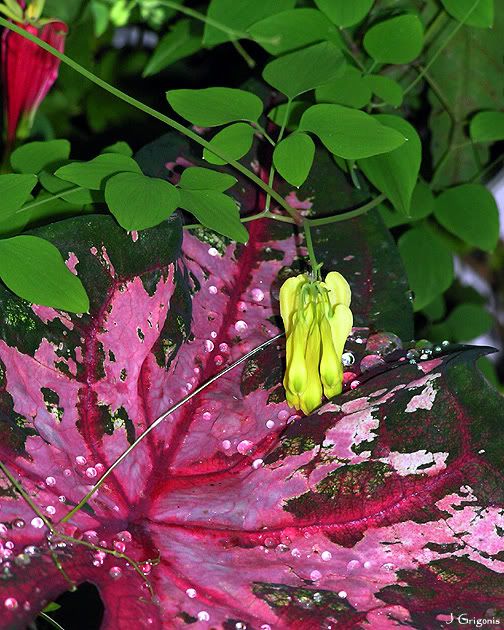 'Cherry Parfait'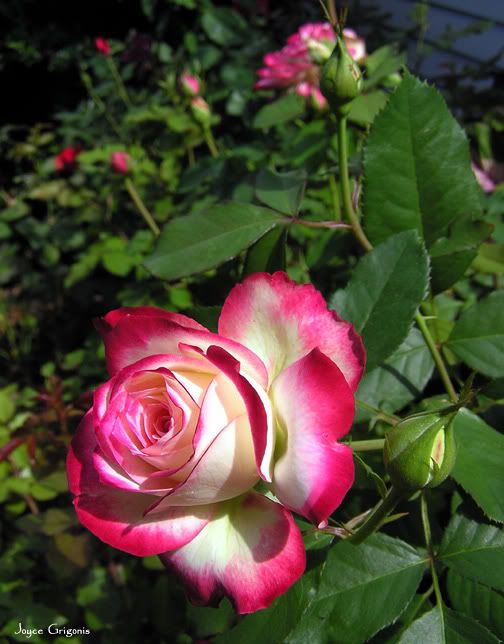 Sagittaria australis 'Benni' Silk Stockings...
Again...
Silk Stockings.... with a run? ;)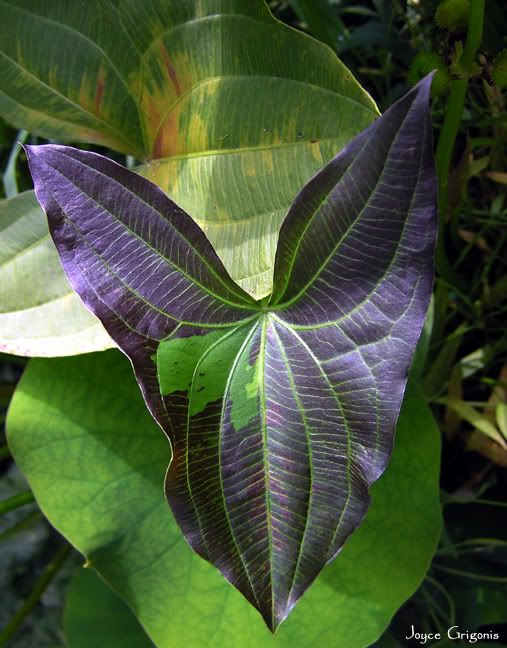 Geranium with Dark Purple Oxalis...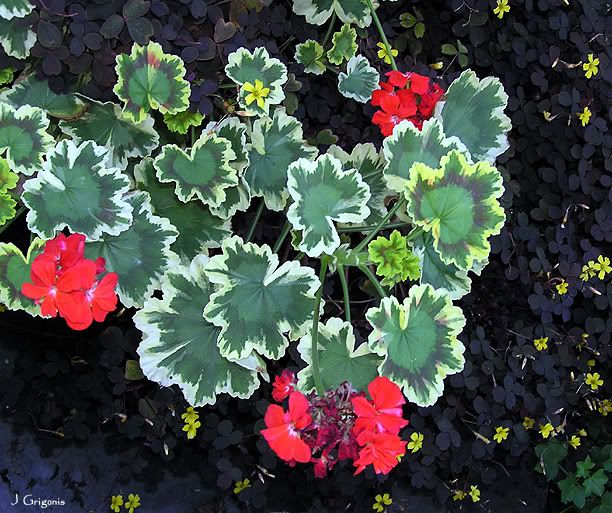 Thanks for looking!