fall color - not leaves
camellia hiemalis 'shishi gashira'.
one of my older shrubs, it is wider(about 6') than tall and is very floriferous. it should peak soon and will still have a few scattered blooms at christmas, depending on the severity of cold.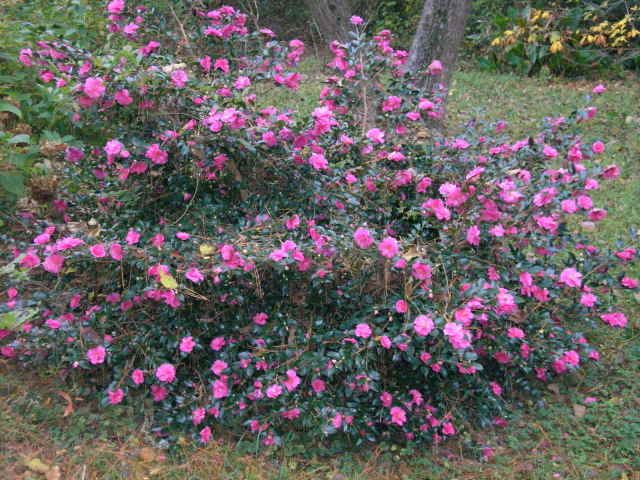 sorry about the photo quality; snapped it as i left this morning.